About us

Welcome to Cycle SuperStore
Cycle SuperStore, in business now for more than 30 years, has grown from humble beginnings as a small shop in Rathgar to become Ireland's biggest bicycle store, located just 14KM from Dublin city centre.
The shop prides itself on the quality and number of brands we carry, the knowledge of the sport we've amassed and are waiting to share with every customer, and the passionate cyclists who make-up our staff.
We have experts across all areas of cycling, from competitive Road and MTB cycling, to the leisure cyclist and everything in between, who are always pleased to share their passion and knowledge – and, we believe, this level of expertise is something that strongly marks us out against our competitors.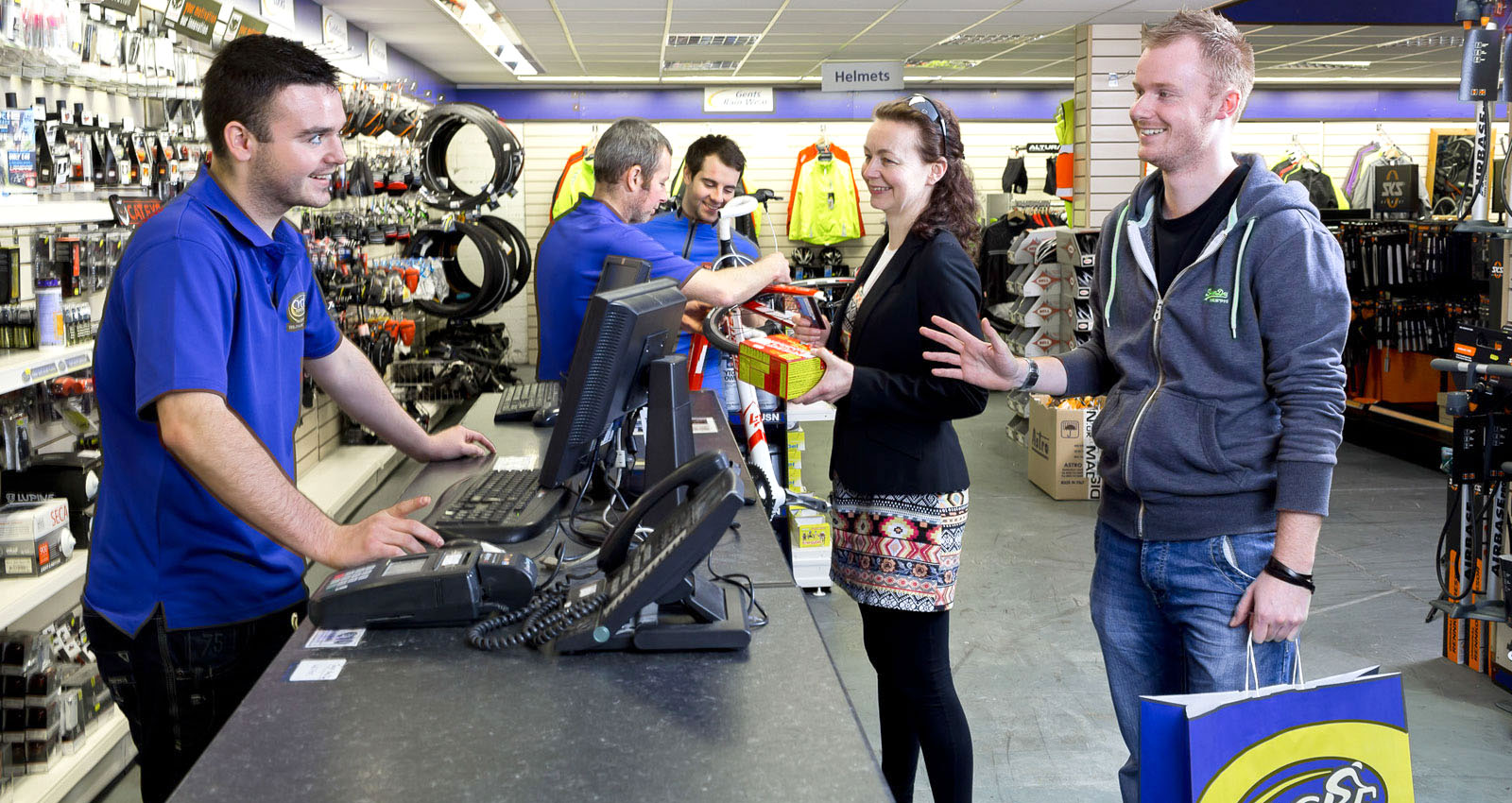 Store Opening Hours
We are pleased to welcome you to our store at any of the following times:
Monday
Tuesday
Wednesday
Thursday
Friday
Saturday
Sunday
9 - 6
9 - 6
9 - 9
9 - 9
9 - 6
10 - 6
1 - 5
How to Find us
We are located in Unit 13, Hibernian Industrial Estate, Greenhills Rd., Dublin 24.
Mission Statement
Cycle SuperStore as both a team of individuals and a company is driven by a collective ambition to be the best in the industry that we can be, not just domestically but on an international scale. Our mission therefore is simply summarised by the sentence "Let's do it better" and this applies to everything we put in place, and everything we already do.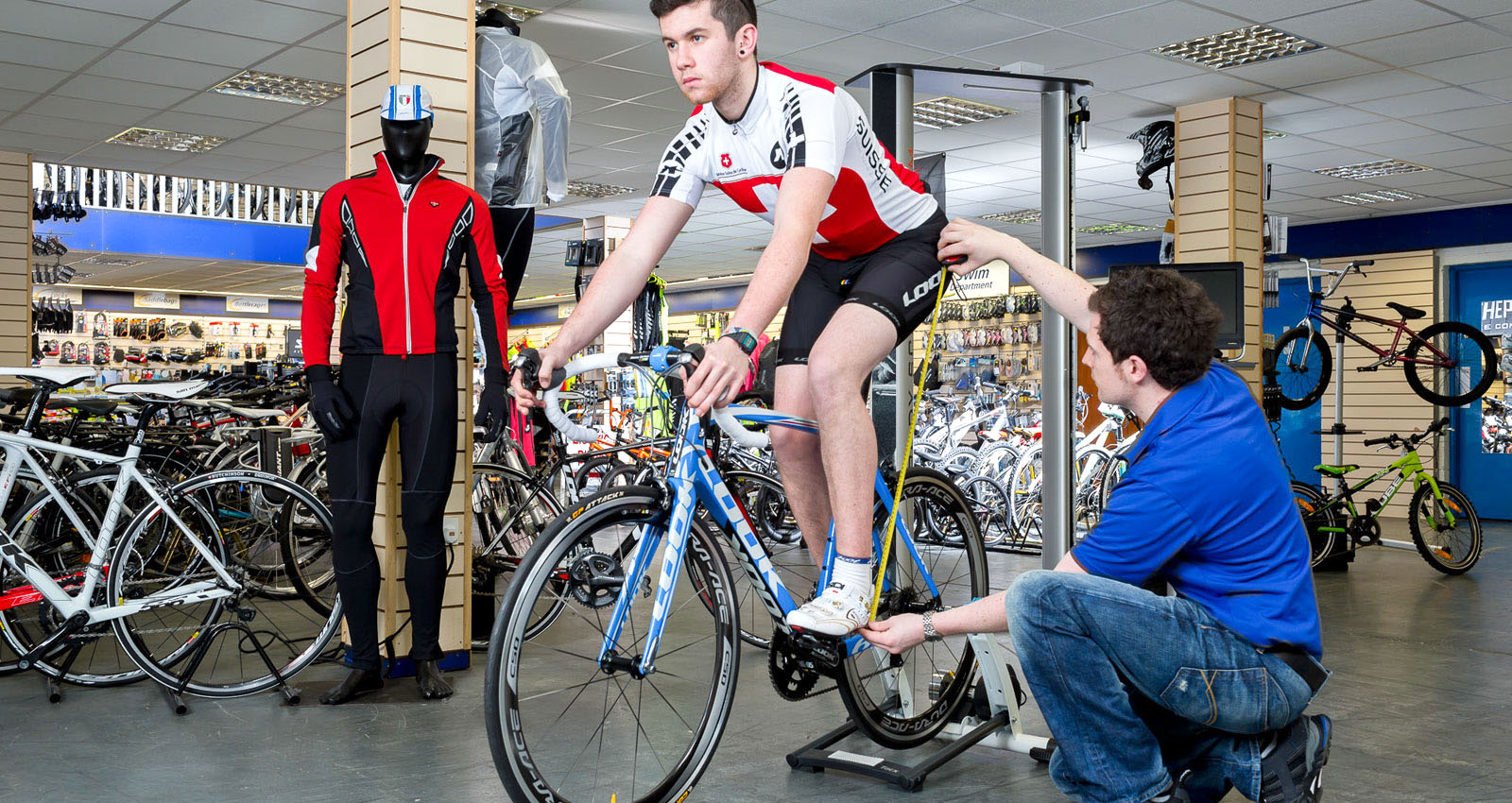 Cycle SuperStore - A Brief History
Cycle SuperStore began its story, over 30 years ago, in 1982.
Ray Fearon, upon completion of his B.Sc. in Business Management, commenced trading and set up as Rays Bike shop at the rear of his parents' home in Rathgar, carrying out repairs and trading in used bicycles.
Shortly after this, he was joined by his brother Michael and over the next 30 years, together with their dedicated staff built the business into Ireland's Biggest Cycle retail Store.
When asked what it is that has made Cycle SuperStore into what it is today, Ray replies:
"From the very beginning when we started in our parents' garage we were interested in 'doing it better'.
It was this driving need to improve what we offered our customers and how we organised our business that drove us to continue to improve and develop. Even today we constantly review our processes and policies from bicycle fitting and collection to marketing, and we continue to ask the question can we make this better?
We are aware we can never have it completely perfect but we also know that, "it is always possible to do it better."
Dates of Interest
1982 Commencement of Rays Bike Shop [Garage ,staff one]
1987 Relocation to Milltown [600sq. foot store, staff 2]
1989 Purchased Mikes Bikes in Dun Laoghaire [600 sq feet, staff 2]
1994 Relocated Rays Bikes Shop to Tallaght as "The CycleSuperStore" [3,000 square feet store, staff 6]
1996 Sold Mikes Bikes to concentrate on the development of Cyclesuperstore
2000 Incorporated CycleSuperStore as 'The CycleSuperStore Ltd', with Ray and Mike as joint CEO's [5,000 square feet, staff 13]
2008 Relocated to present location in the Hibernian Industrial estate, Tallaght [22,000 square feet, staff 18]
2013 Seeking new premises circa 30,000 square feet [staff now 25-30]
2 Floors of Bicycles, Gear, Clothing & Accessories
Ground Floor: Commuting Deppartment, Kids & Family Department, Electric Bikes, Energy Food, BMX Bikes, Workshop



Top Floor: Road Department, Triathlon department, MTB Department



Top Brands