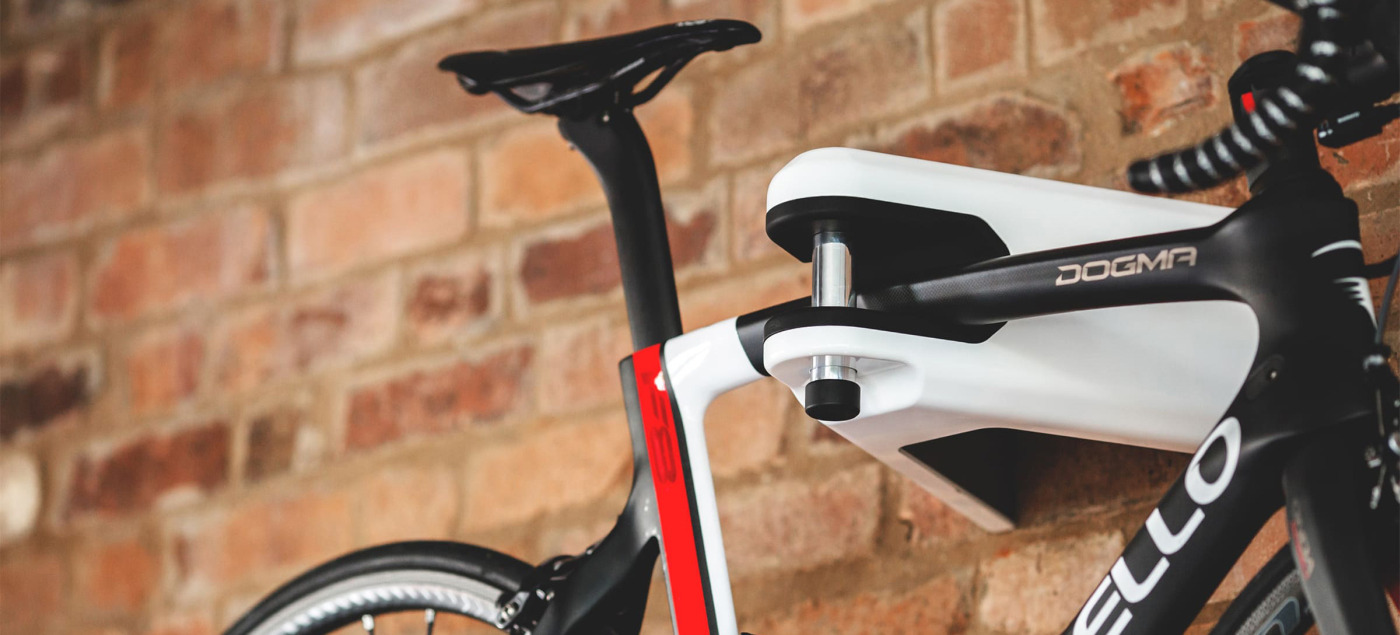 AIRLOK is the first secure, wall-mounted bicycle storage hanger.
Elegant design meets maximum gold sold secure rating with an integrated hardened steel lock. Designed for both indoor & outdoor use and suitable for a wide variety of bike frames.
SECURE STORAGE
AIRLOK is the first wall-mounted bicycle storage hanger with integrated hardened steel lock. With a combination of maximum gold level security, effortless practicality and design elegance the wall-mounted AIRLOK is the ultimate secure storage solution for the home, workplace or outside.
MAXIMUM PROTECTION
With AIRLOK we've applied the same real world approach to security that we take with all our Hiplok bicycle locks. Our practical, thoughtful and often brutal approach to the testing and design phase results in a product that is not only a pleasure to use but is highly secure and fit for purpose.
VERSATILITY & PRACTICALITY
AIRLOK allows you to store your bike at height should you wish to maximise available space. It also offers secure, neat storage when used at ground level. It's unique triangular shape provides secure storage for multiple styles and sizes of bike frame, whilst the ergonomic rubberised lining prevents scratches.
AWARD WINNING DESIGN
Both Sold Secure GOLD and ART rated, AIRLOK is also the winner of the Design & Innovation Award 2018.
Hardened Steel Frame
Impact Resistant Casing
Non-Scratch Frame Holder
30mm Locking Bolt
Non-Pick Key Cylinder with 3x Coded Keys
Secure Wall Fixings Included
EASY INSTALLATION
Secure wall fixings, quality hardened steel framework and a secure lockable bolt, which can be easily accessed due to it's ergonomic position, combine to provide the greatest protection for your bike. Easy to follow, step by step instructions are included to make installation as simple as possible.
Features & Benefits
A Lockable bike wall hanger designed for indoor and outdoor use
Hardened steel framed core with rubberised frame protection
Sold Secure GOLD rated
Non-pick key cylinder with 3 x coded keys
Key registration and replacement programme