Tifosi Camrock Silver Sunglasses with Clarion Interchangeable Lenses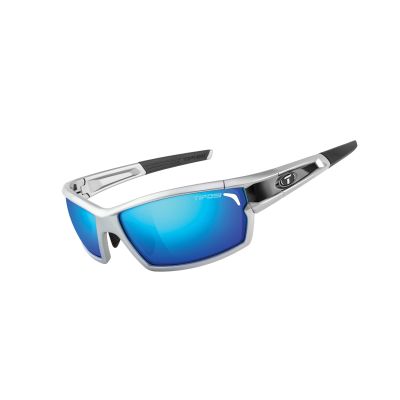 Tifosi Camrock Silver Sunglasses with Clarion Interchangeable Lenses
In Stock
Ready for despatch
$100.08
TIFOSI CRIT CRYSTAL BLACK FOTOTEC LIGHT NIGHT LENS SUNGLASSES
Made of Grilamid TR-90, a homopolyamide nylon characterized by an extremely high alternative bending strength, low density, and high resistance to chemical and UV damage. Hydrophilic rubber ear and nose pieces for a no-slip fit. Adjustable ear and nose pieces for a customizable, comfortable fit. Vented lenses improve air circulation, prevent fogging.
Features
WEIGHT: 31G
FIT: M-XL
FRAME: FULL RX
OPTIONS: DIRECT FIT
A: 64MM B: 37MM DBL: 18MM TEMPLE: 119MM
Clarion
Show your true color
Tifosi's Clarion Mirror lenses feature a hydrophobic coating that repels water and sweat to help prevent moisture from gathering on the lens, increasing visibility and preventing distortion. Available in one of five bold colors.
Hydrophobic reflective lens repels water & sweat
Reflective Mirror Lens
Consistent lens color — no distortion
Available in Clarion Blue, Clarion Red, Clarion Purple, Clarion Green & Clarion Yellow