Abus GameChanger Road Helmet
Abus GameChanger Road Helmet
ABUS GAMECHANGER ROAD AERO HELMET
The new ABUS Gamechanger is the ultimate helmet for professional cycle racing riders - developed together with the Movistar Team. Along with Multi Positioning Helmet Design technology, it redefines aerodynamics. The airflow is optimized for all the angles the head is tilted at during racing. The large air channels, in combination with the Forced Air Cooling ventilation system, ensures that the head remains at a comfortable temperature and that the helmet fits perfectly. And the new Multi Shell In Mold is responsible for the excellent ABUS safety.
Features
Weight: 260g
Adjustment System: Zoom Ace
Head Ring: Half ring with extra front padding
Sizes: S/M/L
Certification: CE EN 1078
Features: Eyewear dock, Ponytail compatible, Aerostraps
Technology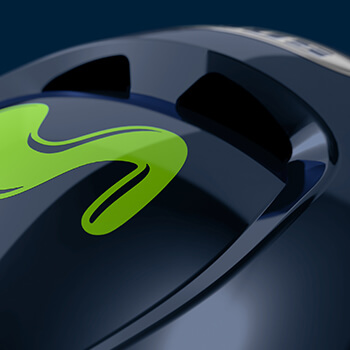 Multi Position Design
The innovative Multi Position Design features a significantly reduced surface area exposed to the wind in all conditions. Optimized aerodynamics, regardless of head tilt and inflow angle. It offers 23% less frontal surface area than our current top helmet.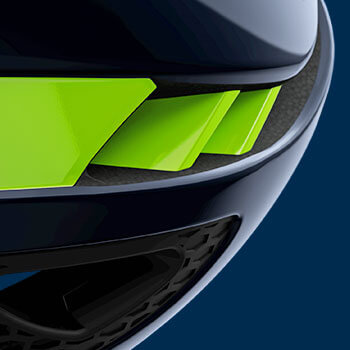 Forced Air Cooling Technology
The perfect temperature management of the head is only possible when all vents are effectively interconnected. The elaborate Forced Air Cooling Technology channels the incoming air around the head and provides the perfect climate.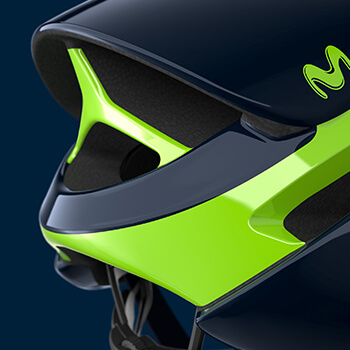 AirPort
The AirPort located in the back of the GameChanger offers two decisive benefits: Your glasses can be quickly and safely stowed in the specially formed dock and they are then fully integrated into the helmet design, offering a valuable aerodynamic advantage.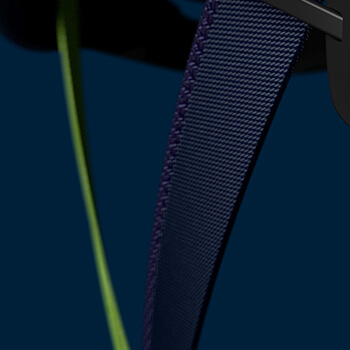 FlowStraps
FlowStraps – for ultimate comfort. The fixed webbing arrangement is an ode to adjustability – customization is no longer necessary. Thanks to these specially designed straps, flutter and wind chatter is a thing of the past. The FlowStraps are aerodynamic, flutter-free and skin-friendly – a ABUS innovation (pat. pend.).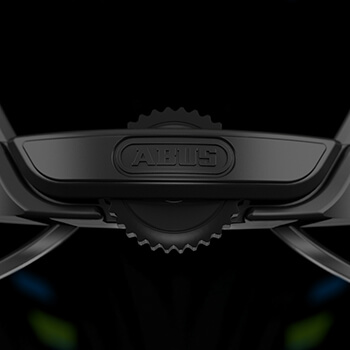 Zoom Ace
Zoom Ace is the fine adjustment system with a handy wheel providing an individually customized fit.
Size Chart
S: 51-55CM
M: 54-58CM
L: 58-62CM