Fulcrum Racing Zero Competizione 2-Way Fit Clincher Wheelset 2019
Fulcrum Racing Zero Competizione 2-Way Fit Clincher Wheelset 2019
Black/Red - Shimano & SRAM
$1,494.80
Black/Red - Campagnolo
$1,494.80
Racing Zero Competizione - For those who always want the next best thing.
We might say it is the fastest ever aluminum Racing Zero – the perfect definition! A breathtakingly smooth run (thanks to CULT™ technology). This rim is born to take on the bends, without giving a centimeter. "Competizione", for the truly competitive.
Key Features
Type2-Way fit Ready (for clincher and tubeless)
Weight1475 g
Rim material detailsAluminium (6082, T6 Pre-Aged), triple milling, Square Milling
Rim heightFront: 27 mm - Rear: 30 mm
Rim width22,5 mm
Front wheel spokes16 (8 left - 8 right)
Rear wheel spokes21, Two-to-one (7 left - 14 right)
Weight limit 109 kg (Cyclist)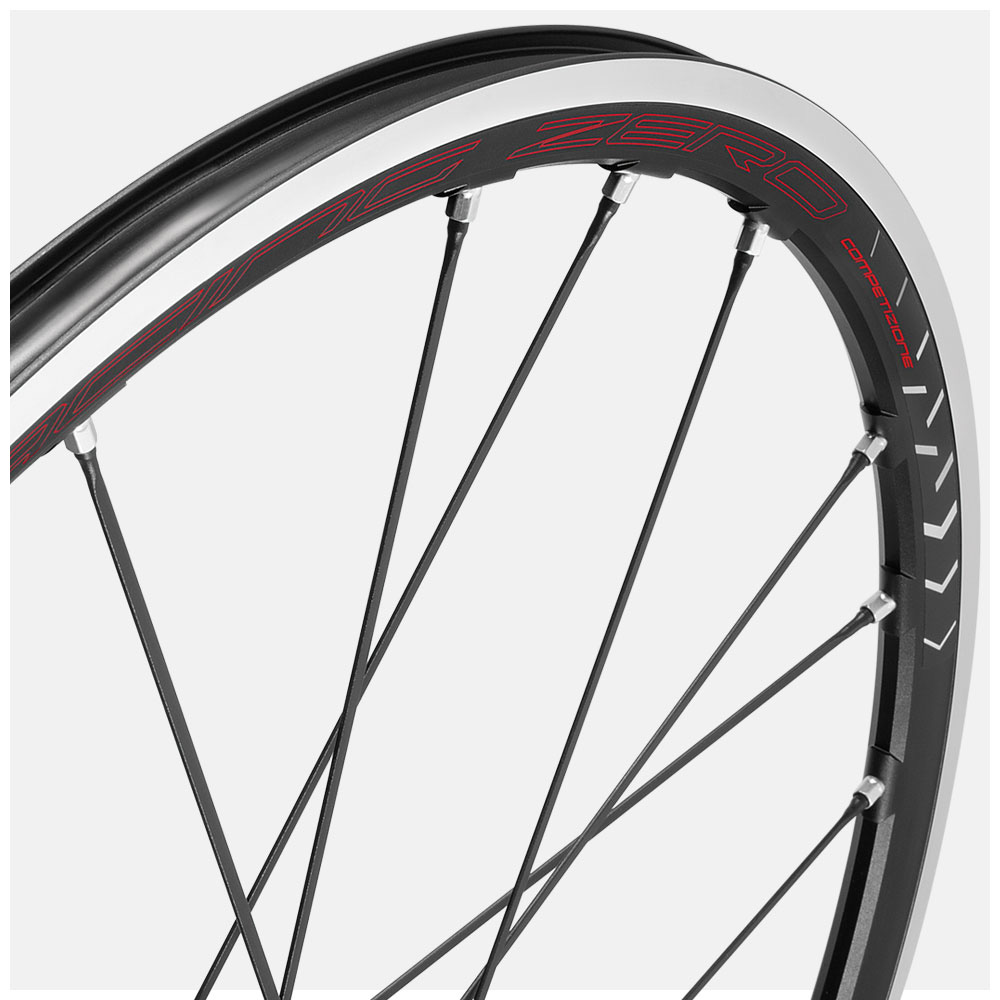 The rim

New aluminum rim with a wider section: ETRTO 17C, external width 22,5 mm.
The milling

The combination of triple milling + "Square Milling" makes it possible to reduce the peripheral weight of the rim and to increase the reactivity of the wheel.
Differentiated rim height: 27 mm at the front to have a good handling; 30 mm at the rear to transfer all the power to the wheel.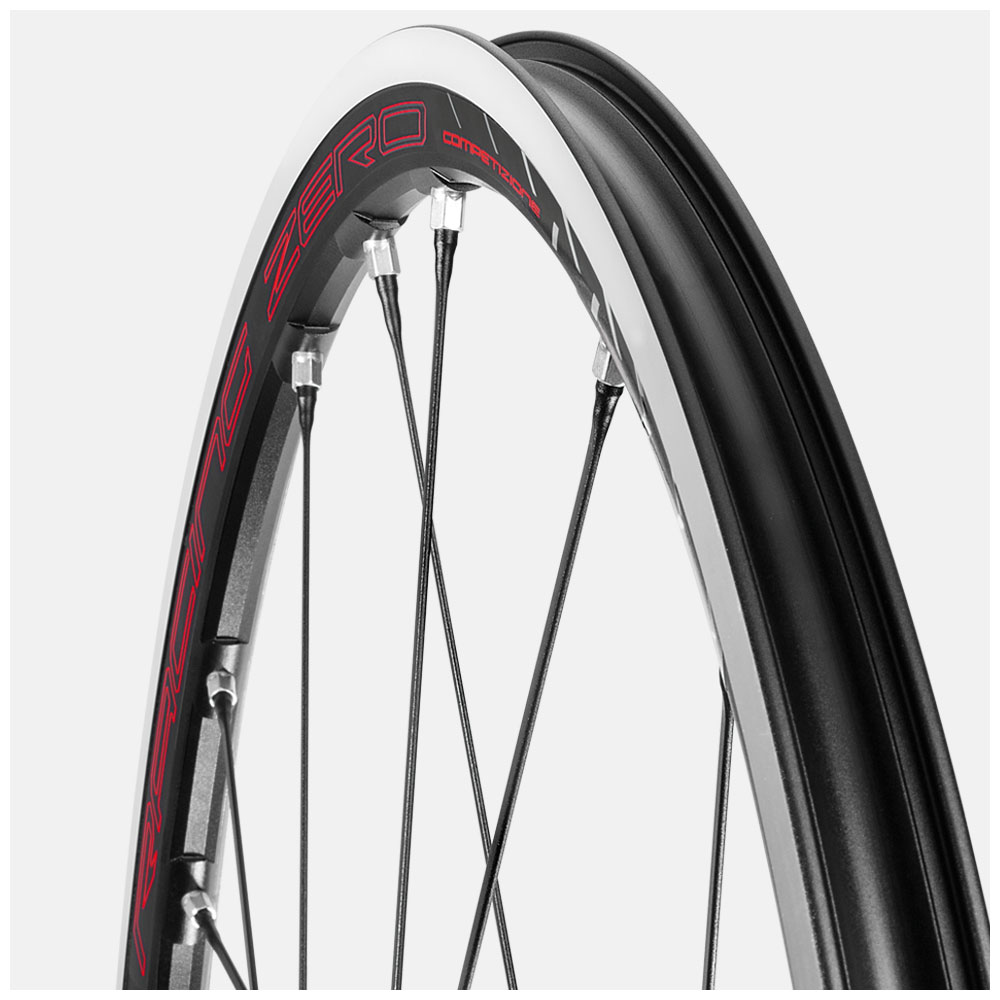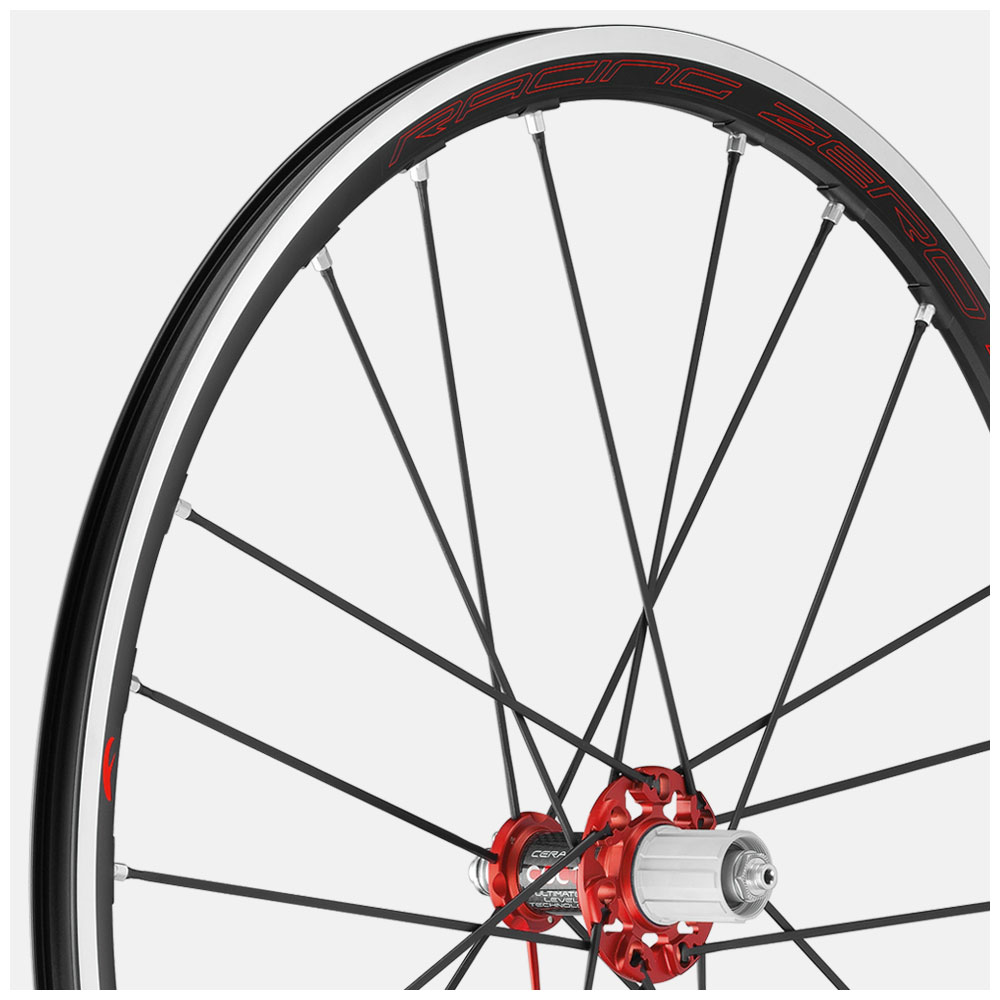 Hubs

Smoothness is ensured by the famous CULT™ ceramic bearings. The cap and cone technology maintains the most efficient angle of contact between the bearings and bearing seat, increasing the smoothness and durability.

The carbon hubs and oversize aluminum rear flange provide an innovative mix that provides excellent torsional rigidity and consequently a greater reactivity. Greater reactivity to each change in pedaling tempo and more efficient power transmission to the wheel.
Spokes and nipples

Aluminum spokes: a precise choice to ensure optimal rigidity and a special attention to aerodynamics.

Aluminum nipples: thanks to being lightweight they reduce the peripheral mass, the enemy of reactivity.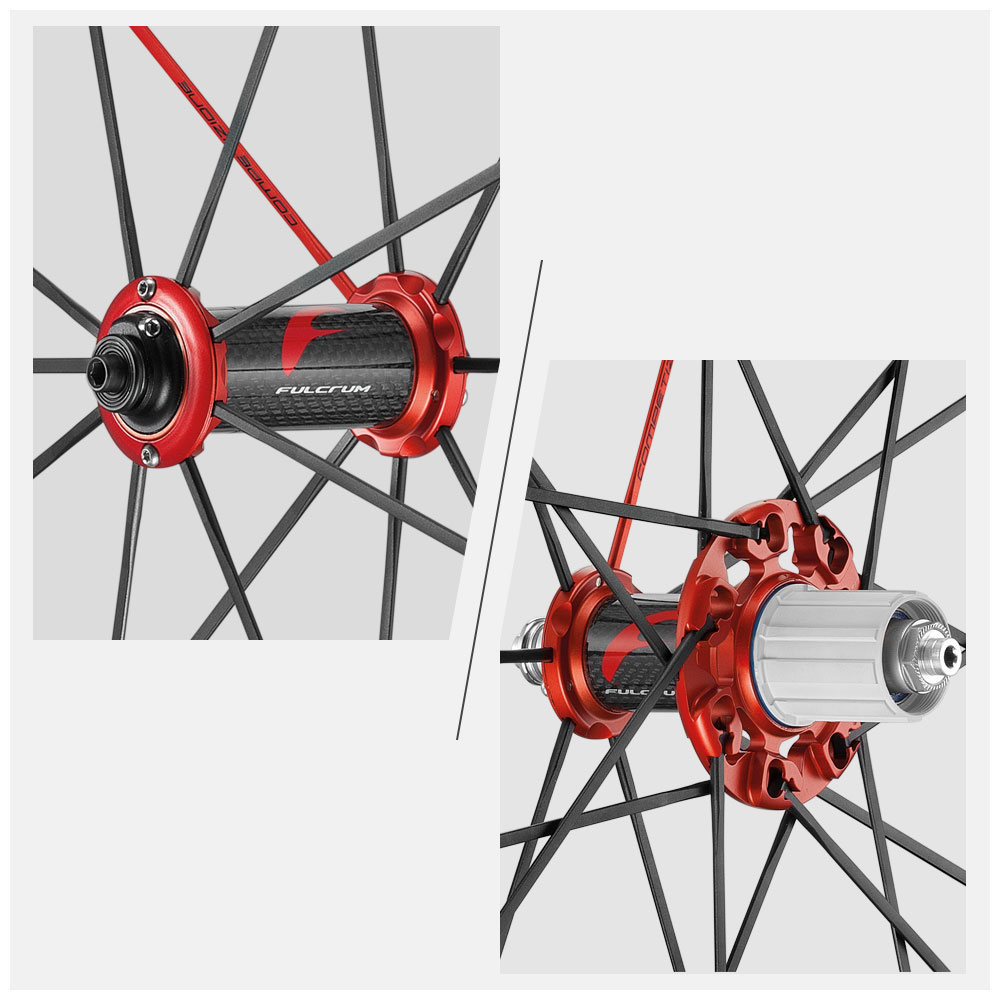 ---
Technologies
2-Way Fit™
Cult™ - Ceramic Ultimate Level Technology™
RDB™ Rim Dynamic Balance
2:1 Two-to-One™
MoMag™
Anti-Rotation System™
F.I.C. Fulcrum Identification Card - 100% HANDMADE QUALITY
Traceability
Wide Rim Tech
Cup & Cone
Square Milling
Differentiated Rim Height
High strength Aluminum
Carbon hubs
Plasma freehub
Oversize Flange
Manufacturer's Code: R0-172FRBSCO, R0-172FRBCCO