Zipp 404 NSW Carbon Clincher Wheelset 2019
Zipp 404 NSW Carbon Clincher Wheelset 2019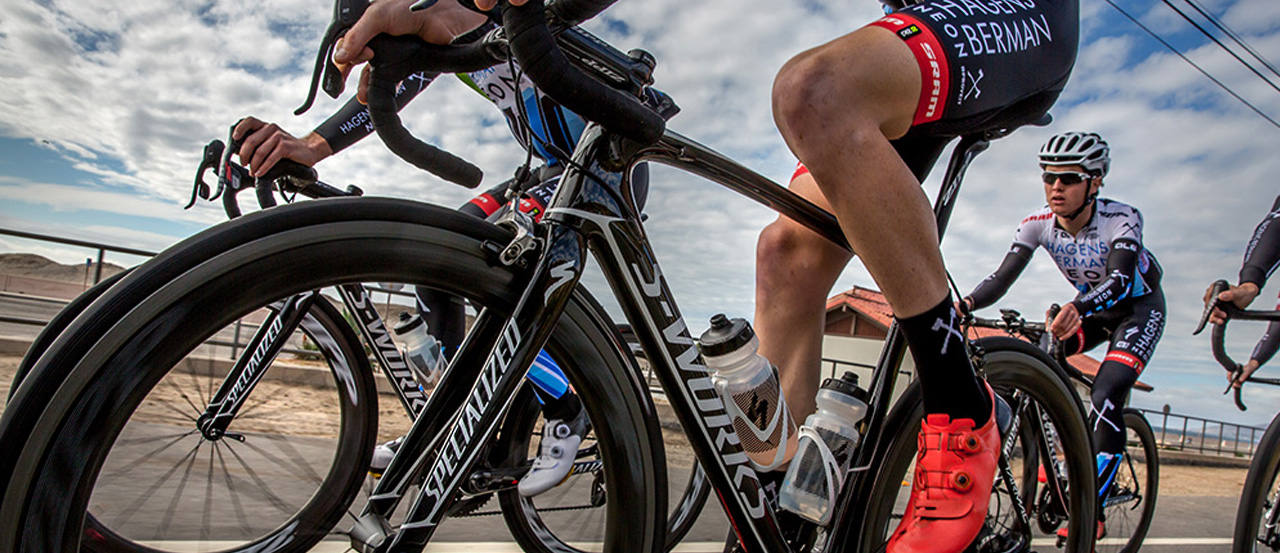 The Zipp NSW™ Series is a science, a philosophy and a mission to engineer the fastest, most stable and highest performance cycling components ever realized. NSW stands for 'Nest Speed Weaponry', with 'nest' referring to the top secret windowless development room within Zipp. Zipp is proud to launch their second wheelset in the NSW Series, the Zipp 404 NSW Carbon Clincher. This wheelset delivers improved braking performance, exceptional aerodynamic efficiency, and unparalleled crosswind stability for our most popular and best-selling rim depth.
Like the 808 NSW, the 404 NSW also makes use of Zipp's Cognition hubset, for increased durability and exceptionally low freehub drag. No matter where you ride, the 404 NSW is engineered to make that ride faster. With a rim depth of 58mm, the 404 NSW is designed as a do-everything wheelset that is adept at climbing and maintaining speed on the flats.
With its advanced aerodynamics, developed using 42 different CFD (Computational Fluid Dynamics) concept studies and months in the wind tunnel; the 404 NSW's unrivalled crosswind stability saves watts (that would have been spent keeping the bike straight). This provides unequivocal confidence for high speed descending.
When it comes time to slow for a corner, our NSW exclusive Showstopper™ brake track stands ready to deliver the best modulation and shortest stopping distances available, regardless of weather conditions or the length of the descent. Simply put, the 404 NSW represents the cutting-edge of carbon clincher wheel technology delivered straight from The Nest, where Zipp's advanced development engineers design the world's fastest wheels. Below details Zipp's NSW Technologies.
Key Features:
Wheelset Weight: 1555g (front wheel: 705/ rear wheel: 850g)
COGNITION™ HUBSET
The Cognition™ hub set with Axial Clutch™ Technology reduces drag by disengaging the ratchet mechanism when coasting. So you can approach corners at higher speeds, and ultimately, save time. A star-flanged straight-pull hub-shell design on the rear hub distributes the load placed on the hub flange away from the bearings. Zipp have also developed a unique scalloped edge hub-shell design for our front hub. This scalloped design maintains the bearing bore diameter when high radial spoke tension is applied. That means you get bearings that quietly stay in place, roll faster, last longer, and provide a laterally stiffer hub.
ImPress™
Zipp's ImPress™ graphics technology has been employed, which prints graphics directly on the wheel, to help allow the dimples to do what they were design to do – help control vortex shedding (the rate at which air sheds off the wheel). Managing this is crucial to stability. ImPress graphics also give NSW wheels a distinctive stealthy look.
ABLC™ SawTooth™
Zipp's new Sawtooth dimple design consists of 12 nodes that are specifically clocked to start aerodynamic shearing at a rate of 50hz at a rider speed of 20mph. Sawtooth accomplishes this by inducing small sheet vortices that shed at a low magnitude, but at a higher natural frequency, thus decreasing the laminar bubble effect on the aerodynamically shielded side of the rim's profile to further reduce high yaw drag and improve crosswind stability.
Showstopper™
Zipp's industry leading silicon carbide Showstopper™ brake track continues to evolve and improve, providing unmatched stopping power and modulation regardless of weather conditions or the length of the descent.
Features
Rim Used: X58NSW
Hub Used: Cognition
Rim Depth: 58mm
Brake Track Width (Centre): 26.4mm
Internal Width: 17.25mm
Spokes: Sapim® CX-Ray
Spoke Count: front 18, rear 24
Spoke Pattern: front radial, rear 2 cross
Max Tyre Pressure: 125psi
Max Tyre Pressure: 8.62 bars
11-Speed Compatible Hub: Yes
Track Adaptable: No
Dimpled Surface: ABLC™ SawTooth™ Technology
Nipples: Sapim® Secure-lock Alloy
External Nipples: Yes
Each Wheel Includes:
Zipp black titanium skewer
Zipp valve extender by Silca
Zipp individual wheel bag
Zipp Platinum Pro Evo brake pads
Zipp tube 700c x 19-25mm
Zipp rim tape 700c x 20mm
Manufacturer's Code: 00.1918.301.000SET