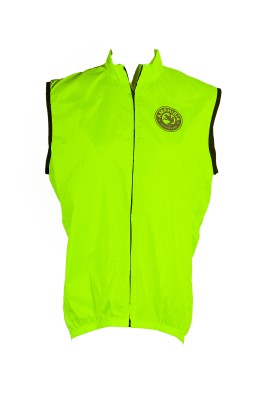 Price:
RRP: €34.00
Save: 10%
Fluorescent sports gillet / vest for cycling and running with reflective logo and rain proof materials
The new Amphibia fluorescent vest is ideal for a wide range of outdoor sports such as cycling, running, walking etc. Its bright green colour and reflective logo attracts attention and increases visibility. The fluorescent vest comes with rain proof materials which weather proof you against the elements. Available in three sizes, the vest also comes with pockets on the back, great for storing items and extra gear. So the key features of the vest are:
Features
Fluorescent colour makes you stand out.
Reflective logo increases your visibility in traffic.
Rainproof materials protect you from the elements.
Back pockets for storage.
Available in 3 sizes.