ABUS Ultra 410 230 mm U-Lock + Cable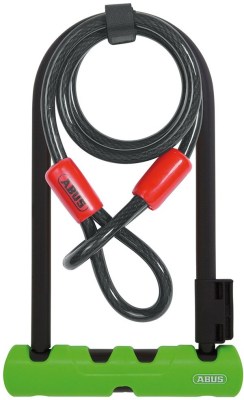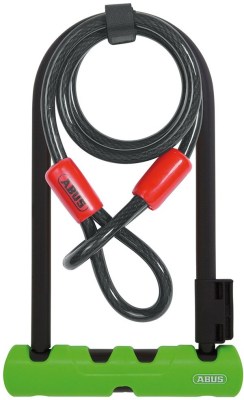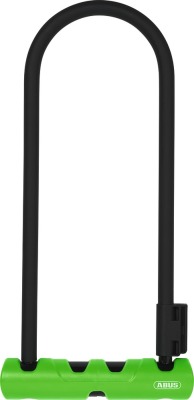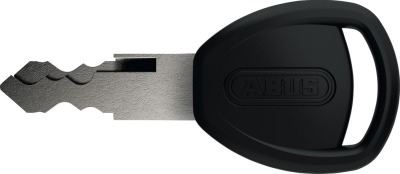 ABUS Ultra 410 230 mm U-Lock + Cable
Black/Green - 230 mm
$54.46
Add to Cart
shopping_cart
Sold-Out
Why don't you browse other
Locks
in stock.
There is no way around this U-lock. The Ultra 410 shows how security works in ABUS quality.

U-locks
The U-lock is classics when it comes to securing bikes, and for good reason. Solid materials and no moving parts outside the lock mechanism are an excellent starting point for the strongest resistance possible. Decades of experience with the U-lock have made us experts in combining the most resistant materials with unique technology, and consequently one of the leading U-locks manufacturers.
If you don't want to leave anything to chance when protecting your bike, our Ultra 410 is the best choice. Its solid shackle made of hardened special steel, with a diameter of twelve millimetres, withstands many brutal attacks. The solid lock body is also made of steel and contributes to the protection of your bike with its high-quality locking cylinder.
Features:
The shackle, body and the structural parts of the locking mechanism are made of specially hardened steel
The special, modern design of the lock body casing allows for optimum handling
High-quality locking cylinder for a high level of protection against tampering, e.g. picking
Good protection at medium theft risk
Recommended for securing good bicycles
The longer the shackle, the easier the bicycle can be locked to a fixed object.
Specifications:
Height: 230 mm
Locking type: key
Weight: 1000 + 340 g
Width: 110 mm
Bag: without transport bag
Design color: green
Diameter: 14 mm
Hardness: 170 HB
Manufacturer's Code: AB41023C