Buzz Rack Eazzy 4 Bike Carrier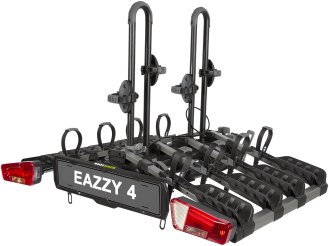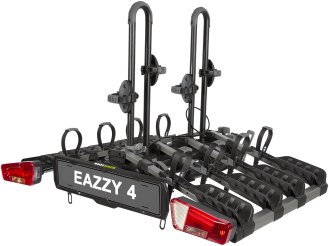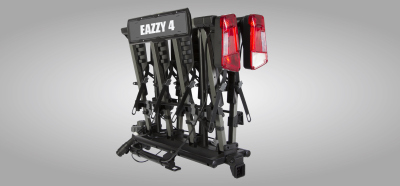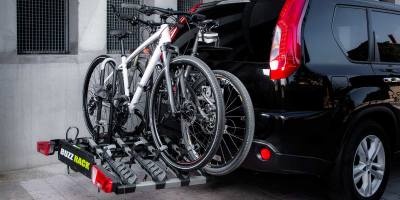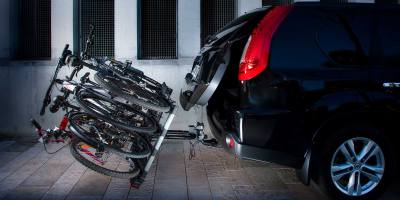 Buzz Rack Eazzy 4 Bike Carrier
$619.87
Add to Cart
shopping_cart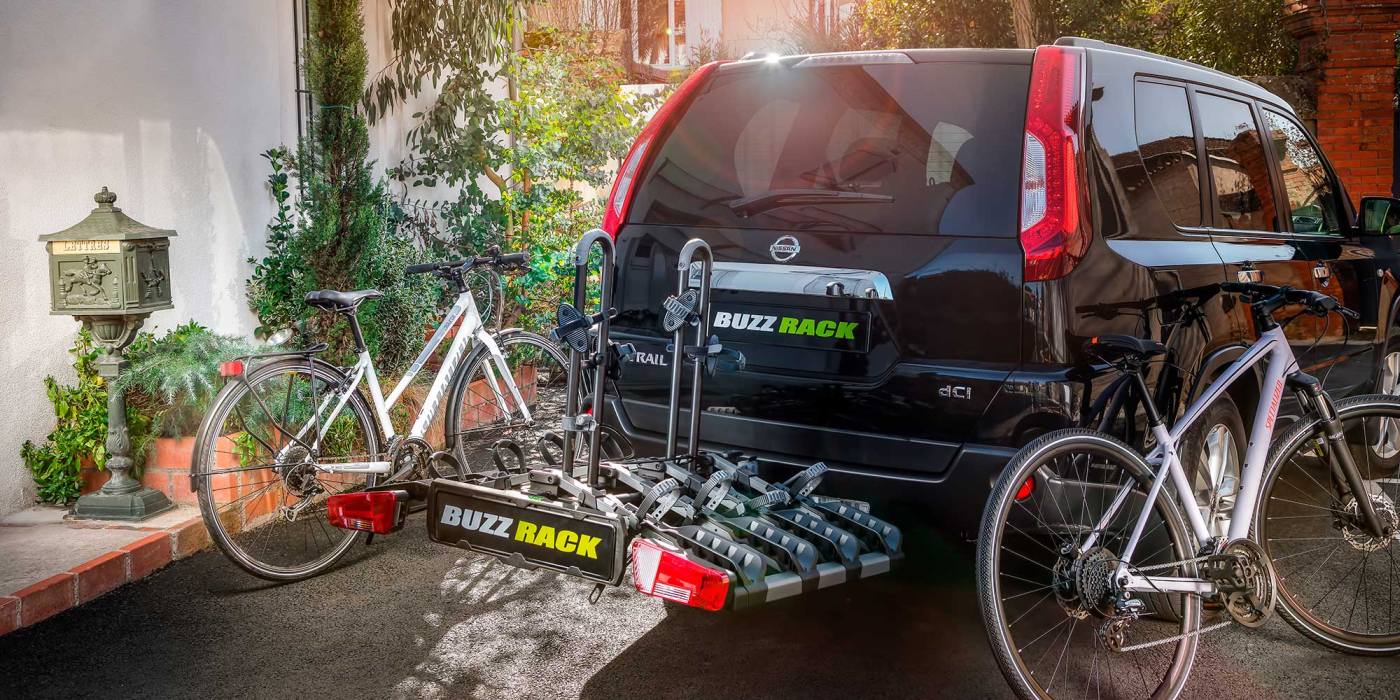 Fully foldable EAZZY series offer convenient mounting, user-friendly functions and compact storage.
The ratchet cradle is the perfect solution to attach the bike frame. It is also a great solution for carbon frames as it does not apply pressure to the carbon tubes.
Key Features
Assembly: The Eazzy 4 is supplied fully assembled, except for the lights which are attached with only 1 screw each side (which makes these lights particularly easy to replace if damaged), and there's 1 bolt for the number plate holder – all fittings and a tool are supplied.
Fitting to the car: You fit the Eazzy 4 in its folded state, which leaves you with all the space you need to work on the tow ball fitting system. When you first place it on the tow ball it supports itself – you can let go of it and it won't fall to the ground. You'll then take the weight again, spin the tightening wheel until it's tight, and lock it. BUZZRACK's carriers comply with the very exacting standard XPR-18-904-4 and therefore include an anti-sway tensioner; this has an integrated handle and 2 or 3 turns are usually sufficient. The video below shows the fitting and the bike installation.
Lighting system: The Eazzy 4 comes with a 13 pin lighting system, including a reversing light. 13 pin to 7 pin adapter is not included.
Tilting: Tilting is easy, and is very well balanced even with a full load. The Eazzy 4 sits quite high on the tow ball, and the tilt function is optimised to prevent the lights from hitting the road surface, while still using the weight of the bikes to help bring the bike platform back to the level again in a controlled way. But this geometry doesn't allow for tall vertical tailgates to be opened – e.g. VW Transporter T5 and T6.
The wheel holders will accommodate all wheelbases, even small children's bikes
The long wheel rubber-padded wheel straps hold tyres up to 3.25" wide; pull on them to tighten, and use the quick release to loosen
The Eazzy 4 is entirely suitable for carbon frame bikes; the rubber-padded bike frame cradles rotate 360 degrees and, again using rubber-padded straps, they hold any type of tube firmly but gently.
The maximum permitted load is 60kg, with no bike weighing more than 20kg
Electric bikes up to 20kg may be carried, although the Eazzy series is not optimised for e-bikes (see E-Scorpion for e-bikes); whatever bikes you have, always load the heaviest bikes nearest to the car
There is a built in locking cable to secure your bikes; as usual with cable locks, it's a deterrent only.
Specification
Max number of bikes: 4
Max weight per bike: 20kg
Max load capacity: 60kg
Max tire size: 3.25?
Fits 50mm ISO tow ball: yes
Fits swan neck / detachable tow ball: yes
Dimensions (width x depth): 113 x 92 cm
(measured from the centre of the tow ball mount to the outside edge of the number plate holder).
Weight: 19.8kg
Tilting: yes
Integrated lighting board: yes
Lighting board plug type: 13 pin
Bike carrier to tow ball lock: yes
Bike carrier to bike lock: yes
Instruction Video
Manufacturer's Code: 77-054