Crono CW1-21 Winter Road Carbocomp SPD Road Shoes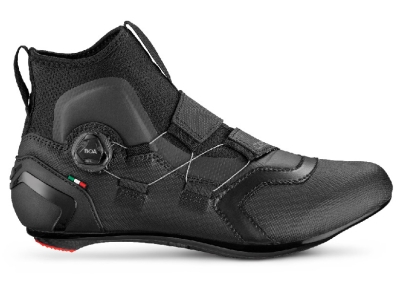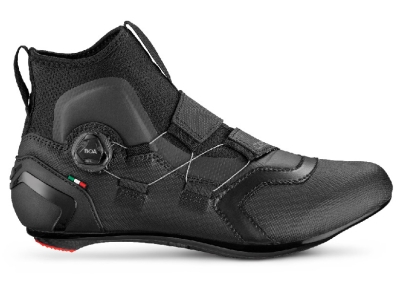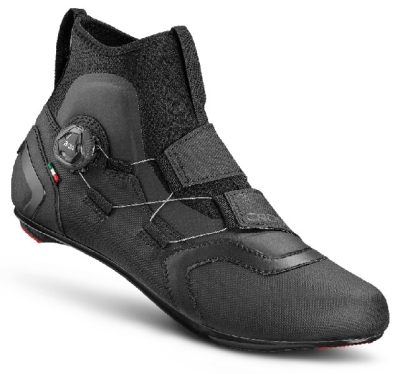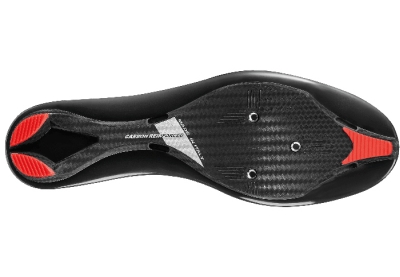 Crono CW1-21 Winter Road Carbocomp SPD Road Shoes
Shoe designed for sports in extreme weather conditions. The shoe is internally lined in Primaloft with fleece to contain heat, while the external gaiter is in water-repellent lycra, the materials used, also for the special insole also in Primaloft® and fleece, allow to keep the foot always warm and dry. Furthermore, the drying time of Primaloft® is shorter than similar materials, this allows you to have the shoe dry and ready for the next use much earlier.
The BOA® Fit System L6 closure system allows an easy and quick closure of the shoe by acting on the two tie bands. The processing on the upper and the use of selected technical materials guarantee excellent resistance to abrasion.
The shoe is available with different types of sole: road and offroad.
Features
Shape: COMFORT FIT
Closing system: L6 BOA® Fit System
Sole material: ROAD CARBOCOMP SOLE
Insole: Crono Shock Absorbing Insoles
Weight: 340g
Manufacturer's Code: 2000000054216, 2000000054223, 2000000054230, 2000000054247, 2000000054254, 2000000054261, 2000000054278, 2000000054285, 2000000054292, 2000000054308
Barcodes: 2000000054216, 2000000054223, 2000000054230, 2000000054247, 2000000054254, 2000000054261, 2000000054278, 2000000054285, 2000000054292, 2000000054308