Continental GatorSkin DuraSkin Folding Road Tyres 2 Pack
Continental GatorSkin DuraSkin Folding Road Tyres 2 Pack
Now
$73.77
+ Free Postage to Ireland and UK
You save $27.24 = 27%
ONLINE ONLY
This product is available in our online store only. Not available on shop floor. However you can buy it online and collect in-store.
Continental GatorSkin Tyres with DuraSkin® sidewall protection have to be able to roll with the punches. They are used under the harshest conditions. On messenger bikes, the tires skid along curbs; on touring bikes, they cross continents without wearing out. In racing cycling, they have to endure tough tests such as the Paris-Roubaix. The high-quality polyamide fabric protects the tire casing against the worst conditions.
True all-rounders...
Key Features:
the market leader amongst road bikers for puncture protection and great service life
the reptilian design sets the tone for eating up those miles!
excellent puncture protection thanks to PolyX Breaker® puncture protection insert
extremely long service life through wear-optimised tread compound
Specification:
A durable carbon black mixture, a well regarded puncture protection system and the Duraskin anti-cut fabric tuen the Gatroskin, formely known as the Ultra Gatorskin into a real long distance runner
Handmade in Germany
Folding tyre
Constructed from 3 plies, totalling 180 TPI
Size: 700 x 23C
PolyX Breaker
Foldable Bead
Weight: 220g
Recommended pressure: 110-120PSI
Press Review

"The Continental Gatorskin tyre is a good quality mid-priced tyre that rolls well, although it's not quite as subtle or as grippy as its more expensive brothers." Read Full Review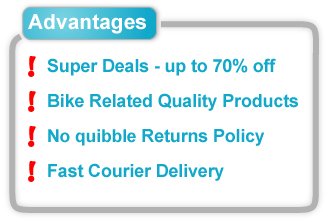 What is CycleSuperDeal?
Every week we offer our customers one Bike-Related Top Brand Product at a massive reduced price. Often below cost.


This offer is available for limited time period
(All Wednesday: from 00:01 till midnight Irish Time)
or as long as stock lasts. So Better HURRY!


This is online offer only. This offer is not available in store


Don't miss out. Sign Up now for our CycleSuperDeal Newsletter


See our Previous Deals to know what you can expect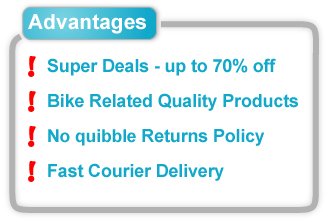 Terms & Conditions
Product Information:
No responsibility is accepted whatsoever for supplying full and accurate product specifications – please consult with the appropriate manufacturer's website for these.
Ordering:
There is a limit of 4 items per order, due to the nature of the offer and to ensure everyone has a fair chance to avail of it.
Delivery Cost:
Free Shipping to Ireland & UK
You cay collect your order in-store, where it will be held for you from the following day (usually Thursday).
Delivery on the Cycle SuperDeal offer is available only in Ireland & UK.
Payment:
The Realex Payment Gateway is our chosen payment services provider, which guarantees industry-leading security for your transaction.
Vouchers & Discount Codes:
Due to the nature of this offer, no vouchers or discounts codes can be used in conjunction with the Cycle SuperDeal.
Shipping:
Orders are shipped using GLS Courier services.
Please allow up to 7 working days for delivery of the Cycle SuperDeal items.
Please ensure you are familiar with the applicable delivery charge listed above.
Products in the Cycle SuperDeal are listed separately to those of the Cycle SuperStore website and the deal is sold as a separate entity and as such cannot be combined with the shopping basket functionality or other products of the Cycle SuperStore website.
All deliveries require signature upon receipt and exact delivery times cannot be guaranteed.
Collection in the shop:
It is possible to collect your Cycle SuperDeal purchase in our store.
Please note is not possible at any time to purchase or request to purchase the Cycle SuperDeal items in-store as it is exclusively a web-based offer.
Items will only be available for collection on the day following the offer (usually Thursday).
Items will be strictly held for 7 days only and failure to collect your item during this will result in the item being returned to stock.
In this eventuality, a 25% restocking charge will apply.
Sold Out:
As there are limited quantities of Cycle SuperDeal products for purchase, it can be that on occasion the product becomes sold out before everyone who wishes to has made a purchase. Due to these limited quantities, once the item has sold out, the Cycle SuperDeal is concluded and we do not re-stock or re-order more product to satisfy outstanding demand.
Returns Policy:
Our Returns Policy for the Cycle SuperDeal matches exactly that of the overall Cycle SuperStore Returns Policy and is a strictly No-Hassle policy.
Faulty Goods:
Please consult the Cycle SuperStore Returns Policy for full details of the procedure in the event of Faulty Goods.
Shimano RP5 SPD-SL Road Shoes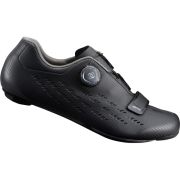 You save $57.88 = 38%
Madison Sportive Mens Bib Shorts
You save $39.78 = 47%
Shimano Team Thermal Mens Jersey
You save $51.07 = 45%
Endura MT500 Burner Ratchet Mens Baggy Shorts
You save $34.05 = 33%
Endura Thermolite II Socks Twin Pack
You save $10.27 = 26%
Madison Gauntlet Cold Weather Mens Gloves
You save $18.27 = 36%
Madison DTE Hybrid Jacket Mens & Womens
You save $62.42 = 48%
Schwalbe Marathon Plus Commuting Tyres 2 Pack
You save $51.07 = 50%
Madison DTE Waterproof Mens & Womens Baggy Shorts
You save $45.40 = 42%
Schwalbe One Road Tyres Twin Pack
You save $51.07 = 43%
Look Keo 2 Max Blade Road Pedals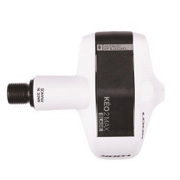 You save $79.44 = 58%
Hiplok Airlok Wall Mounted Lock & Hanger
You save $68.15 = 33%