Garmin Forerunner 25 Bundle HRM GPS
Garmin Forerunner 25 Bundle HRM GPS
Now
$111.39
+ Free Postage to Ireland and UK
You save $115.64 = 51%
ONLINE ONLY
This product is available in our online store only. Not available on shop floor. However you can buy it online and collect in-store.
FORERUNNER. FOR RUNNERS.
Take your running to the next level. This easy-to-use running watch tracks distance, pace, heart rate and personal records. Stay connected on your runs with smart notifications so you'll never miss a call or text. When you're not running, you can still record progress with activity tracking to count your daily steps.
In the Box: Bundle Version
Forerunner 25 Blue/Black Large Screen Version
Heart Rate Monitor
Charging/data cable
Documentation
Key Features
GPS ACCURACY
LONGER BATTERY
WATER RESISTANT
HANDS-FREE DEVICE
Tracks distance, pace, heart rate¹ and calories
Instantly share runs and activity tracking progress² with friends, family and the world via social media by pairing a compatible device with Garmin Connect™ Mobile
Activity tracking³ counts steps and calories and reminds you when it's time to move
Up to 8 hours of battery life with GPS on or 5 weeks in watch/activity tracking mode(small watch)
Up to 10 hours of battery life with GPS on or 10 weeks in watch/activity tracking mode(large watch)
Save, plan and share your activities at Garmin Connect™
FORERUNNER vs SMARTPHONE
Data drainage or a cracked phone screen can turn any easy run into a nightmare. Luckily, you don't have to worry about that when using a Forerunner. Here are just a few of the reasons runners tend to prefer GPS watches over smartphones.
Smart Notifications
Connected features allow you to receive call and text alerts on your watch when paired with a smartphone.
Garmin Connect
Having a Forerunner grants you exclusive access to Garmin Connect, where you can track your progress and earn virtual badges for extra motivation. You can also join online challenges and connect, compete and compare with friends and family.
Train with More Heart
Heart rate compatibility allows you to train with heart rate zones so you know when to push it on that last mile or when to reign it in. It also provides more accurate information about your calories burned.
Activity Monitoring Between Runs
Fitness progress doesn't stop after your run. Forerunner 25 keeps track of your daily steps as well, whether you're indoors or outside.
Get Connected
With a paired compatible smartphone or a simple computer connection, you can upload your activities to our free online fitness community, Garmin Connect. Here, you can see your run on a map, get more detail on each mile, see a daily summary of your activities and share with friends. You can also join online challenges and earn virtual badges for extra motivation. Additional connected features include live tracking, where you can let your family and friends follow your run in real-time.
Press Reviews

"Overall the FR25 should fit nicely into Garmin's existing lineup. In many ways, it's the functionality that the now older sibling FR15 should have had to begin with (most notably the phone connectivity). The larger display yet slimmer size will no doubt be appreciated by both those with smaller wrists, and more vintage eyes." Read Full Review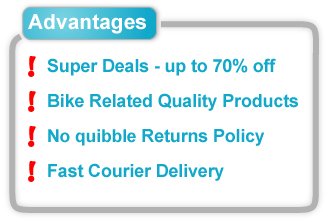 What is CycleSuperDeal?
Every week we offer our customers one Bike-Related Top Brand Product at a massive reduced price. Often below cost.


This offer is available for limited time period
(All Wednesday: from 00:01 till midnight Irish Time)
or as long as stock lasts. So Better HURRY!


This is online offer only. This offer is not available in store


Don't miss out. Sign Up now for our CycleSuperDeal Newsletter


See our Previous Deals to know what you can expect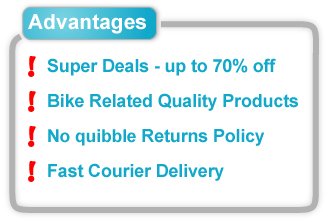 Terms & Conditions
Product Information:
No responsibility is accepted whatsoever for supplying full and accurate product specifications – please consult with the appropriate manufacturer's website for these.
Ordering:
There is a limit of 4 items per order, due to the nature of the offer and to ensure everyone has a fair chance to avail of it.
Delivery Cost:
Free Shipping to Ireland & UK
You cay collect your order in-store, where it will be held for you from the following day (usually Thursday).
Delivery on the Cycle SuperDeal offer is available only in Ireland & UK.
Payment:
The Realex Payment Gateway is our chosen payment services provider, which guarantees industry-leading security for your transaction.
Shipping:
Orders are shipped using GLS Courier services.
Please allow up to 7 working days for delivery of the Cycle SuperDeal items.
Please ensure you are familiar with the applicable delivery charge listed above.
Products in the Cycle SuperDeal are listed separately to those of the Cycle SuperStore website and the deal is sold as a separate entity and as such cannot be combined with the shopping basket functionality or other products of the Cycle SuperStore website.
All deliveries require signature upon receipt and exact delivery times cannot be guaranteed.
Collection in the shop:
It is possible to collect your Cycle SuperDeal purchase in our store.
Please note is not possible at any time to purchase or request to purchase the Cycle SuperDeal items in-store as it is exclusively a web-based offer.
Items will only be available for collection on the day following the offer (usually Thursday).
Items will be strictly held for 7 days only and failure to collect your item during this will result in the item being returned to stock.
In this eventuality, a 25% restocking charge will apply.
Sold Out:
As there are limited quantities of Cycle SuperDeal products for purchase, it can be that on occasion the product becomes sold out before everyone who wishes to has made a purchase. Due to these limited quantities, once the item has sold out, the Cycle SuperDeal is concluded and we do not re-stock or re-order more product to satisfy outstanding demand.
Returns Policy:
Our Returns Policy for the Cycle SuperDeal matches exactly that of the overall Cycle SuperStore Returns Policy and is a strictly No-Hassle policy.
Faulty Goods:
Please consult the Cycle SuperStore Returns Policy for full details of the procedure in the event of Faulty Goods.
Valentines Energy Food Pack
You save $16.97 = 24%
Compressport v2.1 Pro Racing Socks 3 Pack
You save $18.04 = 36%
Bike Cleaning Set: 3x Muc-Off Bike Cleaner + Brush Set
You save $31.83 = 50%
Hump Signal Hi Vis Commuting Waterproof Jacket
You save $51.98 = 50%
Pearl Izumi PRO Barrier WXB Winter Gloves
You save $53.04 = 48%
Madison Zenith Waterproof Baggy Shorts
You save $35.01 = 40%
Maxxis High Roller II 27.5x2.40 3C Wire DH MTB Tyres 2x Set
You save $68.96 = 50%
SKS Raceblade Long Mudguards Set
You save $21.23 = 33%
Endura Urban FlipJak Reversible PrimaLoft Insulated Jacket
You save $42.45 = 29%
Trx Fit Suspension Trainer
You save $31.83 = 20%
Shimano S3000X Neoprene Overshoes
You save $18.04 = 33%
LOOK S-Track Race MTB Pedals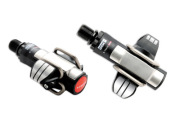 You save $52.99 = 38%