Saris Bones 3 Bikes Rear Door Mounted Rack
Saris Bones 3 Bikes Rear Door Mounted Rack
Now
$163.63
+ Free Postage to Ireland and UK
You save $49.65 = 23%
ONLINE ONLY
This product is available in our online store only. Not available on shop floor. However you can buy it online and collect in-store.
Available
3-5 Days Delivery Time
The easy-to-install, bone-solid, fun-to-look-at Bones rack. With a three-bike capacity and non-marking resin construction, you'll be on the road and wandering in no time.
More than just a good-looking rack.
There is a place where function and form collide. Where practical becomes practically gallery–worthy. And that has never been more true with the wide array of colors to choose from. Or do yourself one better and pick a car rack that matches your personality and a cause close to your heart. It's the same Fabio Pendrini designed car rack with the same 4.5 out of 5 star rating from Bicycle Magazine. Now, it's just a little more you.
Features
Carries 3 bikes (16 kg/bike).
Spring buckle straps with vinyl-coated hooks.
Strongest frame on the market.
Built with 100% recyclable materials.
Rust-free injection molded plastic.
Articulated rubber feet to protect paint.
Ratcheting anti-sway straps for a secure hold.
Arc–based design separates bikes on different levels.
Frame fits over most spoilers.
Available in grey, yellow, blue, orange, black, green, red and pink.
Compatible with most vehicles—consult the Saris Fit Guide for approved fits.
Meets European Union regulations. View this product's European certification.
Patents issued and pending.
Lightweight at 5 kg.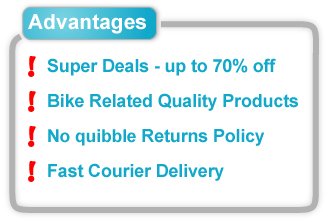 What is CycleSuperDeal?
Every week we offer our customers one Bike-Related Top Brand Product at a massive reduced price. Often below cost.


This offer is available for limited time period
(All Wednesday: from 00:01 till midnight Irish Time)
or as long as stock lasts. So Better HURRY!


This is online offer only. This offer is not available in store


Don't miss out. Sign Up now for our CycleSuperDeal Newsletter


See our Previous Deals to know what you can expect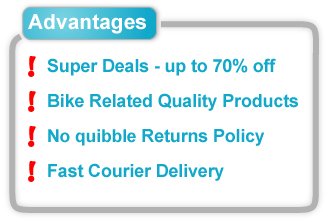 Terms & Conditions
Product Information:
No responsibility is accepted whatsoever for supplying full and accurate product specifications – please consult with the appropriate manufacturer's website for these.
Ordering:
There is a limit of 4 items per order, due to the nature of the offer and to ensure everyone has a fair chance to avail of it.
Delivery Cost:
Free Shipping to Ireland & UK
You cay collect your order in-store, where it will be held for you from the following day (usually Thursday).
Delivery on the Cycle SuperDeal offer is available only in Ireland & UK.
Payment:
The Realex Payment Gateway is our chosen payment services provider, which guarantees industry-leading security for your transaction.
Vouchers & Discount Codes:
Due to the nature of this offer, no vouchers or discounts codes can be used in conjunction with the Cycle SuperDeal.
Shipping:
Orders are shipped using GLS Courier services.
Please allow up to 7 working days for delivery of the Cycle SuperDeal items.
Please ensure you are familiar with the applicable delivery charge listed above.
Products in the Cycle SuperDeal are listed separately to those of the Cycle SuperStore website and the deal is sold as a separate entity and as such cannot be combined with the shopping basket functionality or other products of the Cycle SuperStore website.
All deliveries require signature upon receipt and exact delivery times cannot be guaranteed.
Collection in the shop:
It is possible to collect your Cycle SuperDeal purchase in our store.
Please note is not possible at any time to purchase or request to purchase the Cycle SuperDeal items in-store as it is exclusively a web-based offer.
Items will only be available for collection on the day following the offer (usually Thursday).
Items will be strictly held for 7 days only and failure to collect your item during this will result in the item being returned to stock.
In this eventuality, a 25% restocking charge will apply.
Sold Out:
As there are limited quantities of Cycle SuperDeal products for purchase, it can be that on occasion the product becomes sold out before everyone who wishes to has made a purchase. Due to these limited quantities, once the item has sold out, the Cycle SuperDeal is concluded and we do not re-stock or re-order more product to satisfy outstanding demand.
Returns Policy:
Our Returns Policy for the Cycle SuperDeal matches exactly that of the overall Cycle SuperStore Returns Policy and is a strictly No-Hassle policy.
Faulty Goods:
Please consult the Cycle SuperStore Returns Policy for full details of the procedure in the event of Faulty Goods.
Aqua Sphere MP Team Backpack
You save $14.73 = 26%
Endura MT500 Waterproof Baggy Shorts
You save $39.55 = 30%
SealSkinz Extreme Cold Weather Heated Winter Gloves
You save $62.07 = 28%
Garmin Vivoactive 3 HR GPS Smart Watch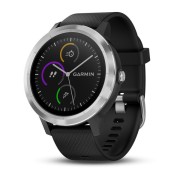 You save $159.12 = 41%
Mavic Ksyrium Elite WTS Wheelset
You save $242.63 = 34%
Tifosi Davos Sunglasses with 3 Lenses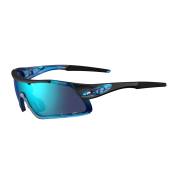 You save $33.86 = 35%
Zoot Wave 1 Full Sleeve Wetsuit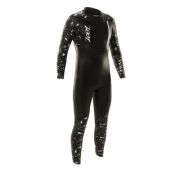 You save $80.12 = 31%
Madison Zenith Waterproof Mens MTB Jacket
You save $45.14 = 35%
Magicshine Eagle F3 3000 Lumen Led Front Light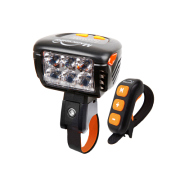 You save $57.55 = 26%
Ortlieb Back Roller Classic Panniers Pair
You save $50.78 = 32%
Park Tool PCS-10 Home Mechanic Repair Stand
You save $56.43 = 25%
Garmin Edge 520 GPS Computer
You save $173.79 = 48%