Garmin Edge 520 GPS
Garmin Edge 520 GPS
Now
$199.10
+ Free Postage to Ireland and UK
You save $193.21 = 49%
ONLINE ONLY
This product is available in our online store only. Not available on shop floor. However you can buy it online and collect in-store.
GPS Bike Computer that Helps You Compete and Compare
Features
Offers in-ride challenges through Strava live segments
Reports cycling-specific VO2 max and recovery time when used with power and heart rate
Pairs with compatible ANT+® indoor trainers for data display and control
Tracks Functional Threshold Power (FTP), watts/kg and cycling dynamics when used with Vector™ or Vector 2 power meters
Connected features¹: automatic uploads, live tracking, smart notifications, send/receive courses, social media sharing, weather
In the Box
Edge 520
Mounts (standard and extended out-front)
USB cable
Tether
Manuals
Here's Your Competitive Edge
We started with the aerodynamic form factor of the popular Edge 500, added in-ride challenges on Strava live segments, colour display, connected capabilities and advanced analysis features. The result — Edge 520, the GPS bike computer that's right-sized for competitive cyclists and packed with the features you crave.
Prove Your Edge
Edge 520 is the first bike computer that's compatible with Strava live segments and includes a 3-month trial of Strava Premium. With this membership, your starred Strava segments automatically sync with the 520 for live feedback during your ride. You'll also get alerts for segment start and finish and leaderboard rankings once you complete the segment.
Train on the Edge
Need some motivation to get through those lonely miles on the indoor trainer? Edge 520 delivers with a suite of training capabilities when paired with compatible ANT+ indoor trainers. Let's say you want to train at an average power of 240 watts. Just set the target on Edge 520, start pedalling, and the trainer will automatically adjust to keep you at your target while the 520 shows your stats. You can also follow a course that you or another rider created and literally race the recorded stats, with the trainer adjusting resistance to match the elevation profile.
Pair it with a power meter and Edge 520 offers an additional set of features, like FTP and watts/kg tracking, so you can compare yourself to others, as well as cycling dynamics². A built-in FTP test helps you establish your baseline either on the trainer or on the road. Add heart rate³ and the 520 can derive your VO2 max estimate and post-ride recovery time, which indicates how long before you should attempt another hard effort.
Optimised Display
Edge 520 compromises nothing when it comes to display — 2.3 inches of high resolution colour. We maximised the display so you get the most live area in relation to the compact size of the 520. You'll also appreciate the screen clarity in all lighting conditions.
The Connected Bike
Edge 520 is compatible with ANT+ sensors, including Varia™ bike radar and lights4, speed, cadence, heart rate, Edge and VIRB® remotes and compatible weight scales. It also integrates with Shimano Di2 electronic shifting systems5 to display your current gear on the screen. Edge 520 is also compatible with ANT+ power meters, including the Vector series.
Smartphone Connectivity
When paired with your compatible phone and the Garmin Connect™ Mobile app, Edge 520 offers live tracking, smartphone alerts, social media sharing, weather and wireless uploads. Once your ride is complete, the data can be automatically sent to Garmin Connect™, our online community where you can save, plan and share your rides.
Off the Beaten Path
The compact, rugged form factor and up to 15 hour battery life of Edge 520 make it ideal for off-road adventures. It's also compatible with GPS and GLONASS satellites, so you benefit from more signal options, wherever your ride takes you.
Press Reviews

"In fact, it's easier to list what the 520 doesn't have than what it does. Notably, the 520 has seven buttons, not a touchscreen like the outgoing 510 it replaces. And while a Bluetooth connection to your smartphone can provide automatic wireless uploads if your free Garmin Connect app is open on your tethered smartphone, there is no Wi-Fi like on the Edge 1000." Read Full Review

"As I noted earlier, this is without question the most new features we've ever seen come to a bike computer – Garmin or otherwise. It's like they've been saving up for the past 6 years since the release of the original Edge 500, and decided to cash out in one big swoop. Some of the below have been added to other product lines (i.e. the Edge 1000), yet others are new altogether. So I'm sorta using the Edge 500/510 as the baselines, and noting when and where there are variances." Read Full Review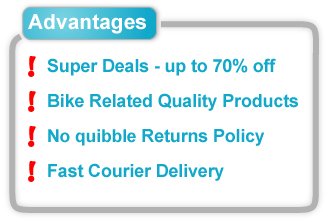 What is CycleSuperDeal?
Every week we offer our customers one Bike-Related Top Brand Product at a massive reduced price. Often below cost.


This offer is available for limited time period
(All Wednesday: from 00:01 till midnight Irish Time)
or as long as stock lasts. So Better HURRY!


This is online offer only. This offer is not available in store


Don't miss out. Sign Up now for our CycleSuperDeal Newsletter


See our Previous Deals to know what you can expect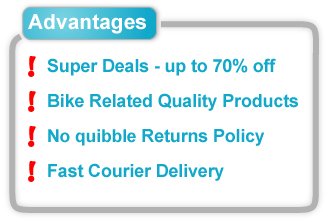 Terms & Conditions
Product Information:
No responsibility is accepted whatsoever for supplying full and accurate product specifications – please consult with the appropriate manufacturer's website for these.
Ordering:
There is a limit of 4 items per order, due to the nature of the offer and to ensure everyone has a fair chance to avail of it.
Delivery Cost:
Free Shipping to Ireland & UK
You cay collect your order in-store, where it will be held for you from the following day (usually Thursday).
Delivery on the Cycle SuperDeal offer is available only in Ireland & UK.
Payment:
The Realex Payment Gateway is our chosen payment services provider, which guarantees industry-leading security for your transaction.
Vouchers & Discount Codes:
Due to the nature of this offer, no vouchers or discounts codes can be used in conjunction with the Cycle SuperDeal.
Shipping:
Orders are shipped using GLS Courier services.
Please allow up to 7 working days for delivery of the Cycle SuperDeal items.
Please ensure you are familiar with the applicable delivery charge listed above.
Products in the Cycle SuperDeal are listed separately to those of the Cycle SuperStore website and the deal is sold as a separate entity and as such cannot be combined with the shopping basket functionality or other products of the Cycle SuperStore website.
All deliveries require signature upon receipt and exact delivery times cannot be guaranteed.
Collection in the shop:
It is possible to collect your Cycle SuperDeal purchase in our store.
Please note is not possible at any time to purchase or request to purchase the Cycle SuperDeal items in-store as it is exclusively a web-based offer.
Items will only be available for collection on the day following the offer (usually Thursday).
Items will be strictly held for 7 days only and failure to collect your item during this will result in the item being returned to stock.
In this eventuality, a 25% restocking charge will apply.
Sold Out:
As there are limited quantities of Cycle SuperDeal products for purchase, it can be that on occasion the product becomes sold out before everyone who wishes to has made a purchase. Due to these limited quantities, once the item has sold out, the Cycle SuperDeal is concluded and we do not re-stock or re-order more product to satisfy outstanding demand.
Returns Policy:
Our Returns Policy for the Cycle SuperDeal matches exactly that of the overall Cycle SuperStore Returns Policy and is a strictly No-Hassle policy.
Faulty Goods:
Please consult the Cycle SuperStore Returns Policy for full details of the procedure in the event of Faulty Goods.
Endura SingleTrack Lite Shorts
You save $41.28 = 47%
Schwalbe One Road Tyres 2x Pack
You save $64.80 = 52%
Shimano Saint M820 SPD Pedals
You save $58.90 = 40%
Look Keo 2 Max Blade Road Pedals
You save $71.75 = 51%
Pear Izumi Elite Pursuit Bib Shorts
You save $56.54 = 42%
Hollywood Express E3 3 Bike Rear Door Mounted Rack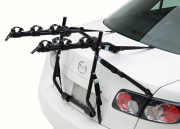 You save $20.03 = 20%
Orca Core Triathlon Tank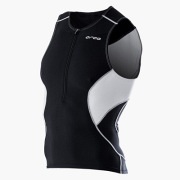 You save $40.06 = 43%
Garmin Edge 520 GPS
You save $197.92 = 50%
VP Components VP 531 Cartridge Bearings MTB Platform Pedals
You save $24.74 = 42%
SKS Raceblade Long II Mudguards Set
You save $23.56 = 36%
Madison Sportive Roubaix 3 Season Jersey Mens & Womens
You save $58.90 = 59%
Endura FS260-Pro Adrenaline II Race Jacket
You save $47.17 = 44%