Look Elle Radiance Womens Bib Shorts
Look Elle Radiance Womens Bib Shorts
Price:
RRP: $146.77
Save: 38%
Black/White - XL
In Stock
2-3 Days Delivery Time
$90.39
The radiance line has been developed from sophisticated, technical materials to guarantee comfort and optimum humidity management for demanding women. Equip ped with a triple density chamois giving sustainable absorption and comfort, and straps specifially designed for women, the radiance bib-short combines high performance and modern graphics.
Features
3D anatomic chamois
Wide silicone elastic bands for excellent retention
Technologies
Elle:
Label guaranteeing products developed specifially for women, to correspond to their requirements and their morphology. The cut, functionalities and design of these products are specifi and add comfort and essential performance to your cycling
Anatomical Pad:
3 dimensional construction ensuring specifially adapted ergonomics for greater freedom of movement. The different volumes and densities used reduce discomfort due to pressure areas and ensure optimal comfort.
Size Chart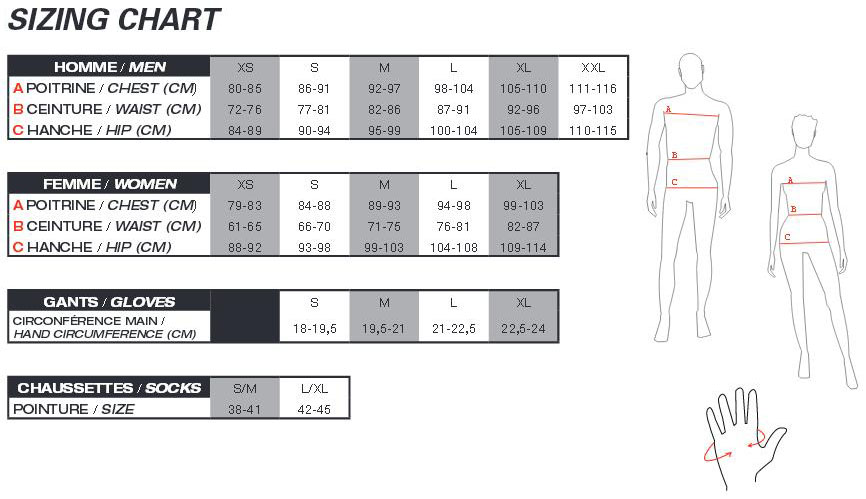 Manufacturer's Code: 00015411