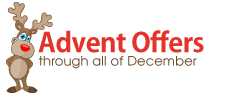 Electron R-100 Rear Light
Electron R-100 Rear Light
Now
$22.43
+ Free Postage to Ireland and UK
You save $11.22 = 33%
In Stock
Ready for despatch
Add to Cart


Electron lighting systems use the latest technologies and designs to bring you state of the art lighting performance at great value prices. Electron offers lights to suit enthusiasts, leisure cyclists, and commuters, and there are some exceptional products for any situation where battery life and performance is of prime concern. From high power LED front lamps to micro sized backup lights, take a look at the range and see what the latest lighting technology has to offer.
Features
100 lumens of rear LED power!
Single LED generates a wide beam with a flat top, designed to be seen, not dazzle
3.5 hour run time on maximum power
This light will illuminate the road red just behind the bike
Push-button waterproof switch, easy to operate even with winter gloves
Robust, water proof design, perfect for those wet winter nights
GoPro compatible bracket will even fit aero posts thanks to it's unique design
Micro USB lead included
Press Reviews

"As you might have guessed, the 100 in R100 indicates the number of lumens. For a rear light, that's pretty bright, although of course you can get brighter. It's plenty to warn cars of your presence when on dark country roads, and good for commuters in city streets as well. " Read More
Terms & Conditions
Shipping & Delivery Cost:
We offer Free Shipping on All Advent Offers to Ireland & UK. Shipment to other countries is calculated at the checkout.
As the Advent Offer is of an exceptional price, we will use An Post for smaller items to reduce costs
Larger Items will be shipped by Courier
If you want to be sure to get your Advent Product by Christmas, cut-off date for safe deliveries to Ireland & UK is 20th of December
You can always choose to collect your item in-store, where it will be held for you from the following day
We cannot guarantee delivery before Christmas. Due to the busy period for our Courier & An Post some delays may occur.
All Advent Calendar orders placed after 20th of December will be shipped immediately but may be deliveried after 3rd of January
Product Information:
No responsibility is accepted whatsoever for supplying full and accurate product specifications – please consult with the appropriate manufacturer's website for these.
Ordering:
There is a limit of 4 items per order, due to the nature of the offer and to ensure everyone has a fair chance to avail of it.
Payment:
The Realex & PayPal Payment Gateways are our chosen payment services providers, which guarantees industry-leading security for your transaction.
Collection in the shop:
It is possible to collect your Advent Offer purchase in our store.
Please note is not possible at any time to purchase or request to purchase the Advent Offer items in-store as it is exclusively a web-based offer.
Items will only be available for collection on the day following the offer.
Sold Out:
As there are limited quantities of Advent Offer products for purchase, it can be that on occasion the product becomes sold out before everyone who wishes to has made a purchase. Due to these limited quantities, once the item has sold out, the Advent Offer is concluded and we do not re-stock or re-order more product to satisfy outstanding demand.
Returns Policy:
Our Returns Policy for the Advent Offer matches exactly that of the overall Cycle SuperStore Returns Policy and is strictly a No-Hassle policy.
Faulty Goods:
Please consult the Cycle SuperStore Returns Policy for full details of the procedure in the event of Faulty Goods.