Dirt Wash Ultimate Bike Care Kit
Dirt Wash Ultimate Bike Care Kit
Now
$43.57
+ Free Postage to Ireland and UK
You save $34.64 = 44%
ONLINE ONLY
This product is available in our online store only. Not available on shop floor. However you can buy it online and collect in-store.
It's much better working on a clean bike than a dirty one. This kit includes everything you need to help keep your bike in top condition.
It's all stored in a handy re-useable 12L plastic bucket containing: a sponge, sprocket brush, frame and tyre brush, tapered brush, lubricant spray and performance lube both with surface protector, bike cleaner spray and lastly a degreaser aerosol spray.
Kit contains:
Dirtwash Bike Cleaner The ultimate race mechanic approved total bike cleaner in a 1 ltr spray. 100% acid free. Has the penetrating power normally associated with acid cleaners. Cleans quickly with minimal scrubbing. Safe to use on painted, plated, polished or clear coated finishes. Easy apply 1 litre refillable bottle.
Dirtwash CD1 Citrus Degreaser Spray Effectively cleans and degreases chains, gears, etc. Rapid air drying formula. Contains natural citron oil. Powerful spray action with maximising cleaning strength. Easily removes dirt and grime from hard to reach areas.
TF2 Extreme Wet Synthetic Lube Long lasting. High performance synthetic oils. Special additives for reducing frictional losses and increasing efficiency. Water wash-off resistant.
TF2 Lubricant Spray with Teflon The No.1 worldwide best selling Teflon based lubricant spray in a 400ml aerosol spray. Teflon molecular coating high lubricity. Built-in repellent to disperse water. High penetration into bearing surfaces of chain. Repels dirt and cleans surfaces leaving protective film.
Sprocket, Tapered Brush and Cycle Brush High quality, tough construction. Ideal brush set for cleaning cycles. Frame and tyre wrap around brush. Multi brush for cleaning chain/gear systems. Tapered brush for around brakes, spokes etc. Comfortable, easy grip, moulded handle for non slip cleaning.
Sponge Super absorbant. Multi purpose. Hard wearing. Reusable.
Bucket 12.3L capacity. Handy for storing cleaning products when not in use.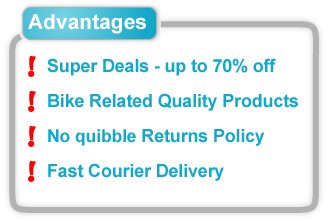 What is CycleSuperDeal?
Every week we offer our customers one Bike-Related Top Brand Product at a massive reduced price. Often below cost.


This offer is available for limited time period
(All Wednesday: from 00:01 till midnight Irish Time)
or as long as stock lasts. So Better HURRY!


This is online offer only. This offer is not available in store


Don't miss out. Sign Up now for our CycleSuperDeal Newsletter


See our Previous Deals to know what you can expect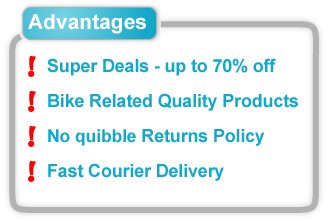 Terms & Conditions
Product Information:
No responsibility is accepted whatsoever for supplying full and accurate product specifications – please consult with the appropriate manufacturer's website for these.
Ordering:
There is a limit of 4 items per order, due to the nature of the offer and to ensure everyone has a fair chance to avail of it.
Delivery Cost:
Free Shipping to Ireland & UK
You cay collect your order in-store, where it will be held for you from the following day (usually Thursday).
Delivery on the Cycle SuperDeal offer is available only in Ireland & UK.
Payment:
The Realex Payment Gateway is our chosen payment services provider, which guarantees industry-leading security for your transaction.
Vouchers & Discount Codes:
Due to the nature of this offer, no vouchers or discounts codes can be used in conjunction with the Cycle SuperDeal.
Shipping:
Orders are shipped using GLS Courier services.
Please allow up to 7 working days for delivery of the Cycle SuperDeal items.
Please ensure you are familiar with the applicable delivery charge listed above.
Products in the Cycle SuperDeal are listed separately to those of the Cycle SuperStore website and the deal is sold as a separate entity and as such cannot be combined with the shopping basket functionality or other products of the Cycle SuperStore website.
All deliveries require signature upon receipt and exact delivery times cannot be guaranteed.
Collection in the shop:
It is possible to collect your Cycle SuperDeal purchase in our store.
Please note is not possible at any time to purchase or request to purchase the Cycle SuperDeal items in-store as it is exclusively a web-based offer.
Items will only be available for collection on the day following the offer (usually Thursday).
Items will be strictly held for 7 days only and failure to collect your item during this will result in the item being returned to stock.
In this eventuality, a 25% restocking charge will apply.
Sold Out:
As there are limited quantities of Cycle SuperDeal products for purchase, it can be that on occasion the product becomes sold out before everyone who wishes to has made a purchase. Due to these limited quantities, once the item has sold out, the Cycle SuperDeal is concluded and we do not re-stock or re-order more product to satisfy outstanding demand.
Returns Policy:
Our Returns Policy for the Cycle SuperDeal matches exactly that of the overall Cycle SuperStore Returns Policy and is a strictly No-Hassle policy.
Faulty Goods:
Please consult the Cycle SuperStore Returns Policy for full details of the procedure in the event of Faulty Goods.
Madison Isoler Insulated Reversible Gilet Mens & Womens
You save $39.11 = 39%
Cycliq FLY6 CE Bike Camera & Rear Light
You save $61.45 = 29%
Shimano S3100R NPU+ Unisex Waterproof Road Overshoes
You save $32.40 = 49%
Shimano Variable Condition Jacket Mens & Womens
You save $55.86 = 43%
Endura Windchill Mens Gloves Twin Pack
You save $27.93 = 31%
Shimano Men's Thermal Bib Shorts
You save $61.45 = 50%
Ogio All Access Camera Backpack
You save $83.85 = 52%
Campagnolo Calima Road Wheelset
You save $49.16 = 26%
Bell MIPS Road & MTB Helmets
You save $33.52 = 40%
Kryptonite Evolution Mini 7 U-Lock With 120cm Cable With Flexframe Bracket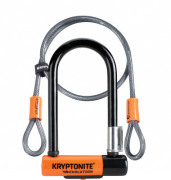 You save $30.17 = 44%
Shimano Ultegra R8000 Carbon SPD-SL Road Pedals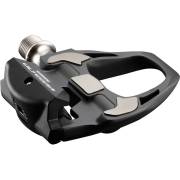 You save $78.21 = 41%
Endura MTR Spray Bib Shorts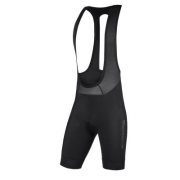 You save $50.28 = 32%