Magicshine Eagle F3 3000 Lumen Led Front Light
Magicshine Eagle F3 3000 Lumen Led Front Light
Now
$170.90
+ Free Postage to Ireland and UK
You save $58.49 = 25%
ONLINE ONLY
This product is available in our online store only. Not available on shop floor. However you can buy it online and collect in-store.
Apart from it's bright,you can choose whatever beam pattern you require, switch to the two top LEDs and you have a great spot beam which throws way, way into the distance, switch to the bottom LEDs and wham, you've got width of beam right in front of you on the trail just where you need it. If you want both options together then that's possible too.
The battery is BIG it weighs 510 grams and holds 8 x 18650 Li-ion batteries. This battery will run your Eagle F3 for 2.5 hours on the full 3000 lumens(actual) output but down on 10% – so 300 lumens it will run for 18 hours, so ideal if you're on an all nighter and can carry the extra weight!

Key Features
3000 Lumens Light
Wireless Remote Control
High Capacity 8800 mAh Battery Pack
Designed for MTB use
Specification
Dimensions:70 x 77 x 53mm
Light source: 4 x CREE XM-L2 LED's
Luminous flux: 3000LM
Shell material: Aluminum alloy and plastic
Switch: Two top click switch and wireless remote control
Working modes: High-lowbeam/ high beam/ low beam
Battery: 8 x 18650 li-ion battery (7.4V 8800mAh)
Power indicator: 5-LEDs/5-Modes Indicator
Runtime:

2.5 hours @ 100%
3.2 hours @ 75%
4.5 hours @ 50%
6.2 hours @ 25%
18 hours @ 10%

Waterproof: IPX5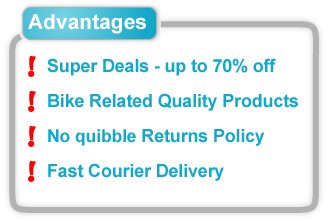 What is CycleSuperDeal?
Every week we offer our customers one Bike-Related Top Brand Product at a massive reduced price. Often below cost.


This offer is available for limited time period
(All Wednesday: from 00:01 till midnight Irish Time)
or as long as stock lasts. So Better HURRY!


This is online offer only. This offer is not available in store


Don't miss out. Sign Up now for our CycleSuperDeal Newsletter


See our Previous Deals to know what you can expect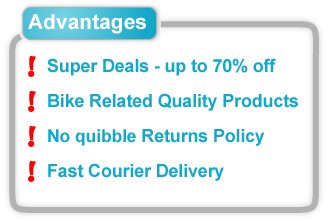 Terms & Conditions
Product Information:
No responsibility is accepted whatsoever for supplying full and accurate product specifications – please consult with the appropriate manufacturer's website for these.
Ordering:
There is a limit of 4 items per order, due to the nature of the offer and to ensure everyone has a fair chance to avail of it.
Delivery Cost:
Free Shipping to Ireland & UK
You cay collect your order in-store, where it will be held for you from the following day (usually Thursday).
Delivery on the Cycle SuperDeal offer is available only in Ireland & UK.
Payment:
The Realex Payment Gateway is our chosen payment services provider, which guarantees industry-leading security for your transaction.
Vouchers & Discount Codes:
Due to the nature of this offer, no vouchers or discounts codes can be used in conjunction with the Cycle SuperDeal.
Shipping:
Orders are shipped using GLS Courier services.
Please allow up to 7 working days for delivery of the Cycle SuperDeal items.
Please ensure you are familiar with the applicable delivery charge listed above.
Products in the Cycle SuperDeal are listed separately to those of the Cycle SuperStore website and the deal is sold as a separate entity and as such cannot be combined with the shopping basket functionality or other products of the Cycle SuperStore website.
All deliveries require signature upon receipt and exact delivery times cannot be guaranteed.
Collection in the shop:
It is possible to collect your Cycle SuperDeal purchase in our store.
Please note is not possible at any time to purchase or request to purchase the Cycle SuperDeal items in-store as it is exclusively a web-based offer.
Items will only be available for collection on the day following the offer (usually Thursday).
Items will be strictly held for 7 days only and failure to collect your item during this will result in the item being returned to stock.
In this eventuality, a 25% restocking charge will apply.
Sold Out:
As there are limited quantities of Cycle SuperDeal products for purchase, it can be that on occasion the product becomes sold out before everyone who wishes to has made a purchase. Due to these limited quantities, once the item has sold out, the Cycle SuperDeal is concluded and we do not re-stock or re-order more product to satisfy outstanding demand.
Returns Policy:
Our Returns Policy for the Cycle SuperDeal matches exactly that of the overall Cycle SuperStore Returns Policy and is a strictly No-Hassle policy.
Faulty Goods:
Please consult the Cycle SuperStore Returns Policy for full details of the procedure in the event of Faulty Goods.
SKS Raceblade Long II Mudguards Set
You save $22.94 = 36%
Shimano RS100 Road Clincher Wheelset
You save $64.23 = 36%
Karcher OC3 Mobile Outdoor Cleaner
You save $51.04 = 26%
Shimano Mens Compact Wind Gilet
You save $24.09 = 38%
Pack of 2 Endura Translite Mens Short Sleeve Baselayer
You save $17.21 = 25%
Pearl Izumi Elite Pursuit Mens Softshell Jacket
You save $97.51 = 63%
Endura Hummvee City & MTB Helmet
You save $17.21 = 30%
Garmin Edge 520 GPS
You save $188.11 = 49%
Respro Hump Spark Waterproof Trousers Mens & Womens
You save $24.09 = 36%
Respro Hump Signal Hi-Viz Commuter Waterproof Jacket Mens & Womens
You save $51.62 = 50%
Campagnolo Shamal Ultra Clincher Wheelset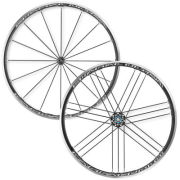 You save $389.98 = 28%
Pearl Izumi Pro Escape Mens Bib Shorts
You save $96.35 = 50%