SP Connect Bike Bundle Smartphone Case & Mount
SP Connect Bike Bundle Smartphone Case & Mount
Now
$39.32
+ Free Postage to Ireland and UK
You save $28.08 = 42%
ONLINE ONLY
This product is available in our online store only. Not available on shop floor. However you can buy it online and collect in-store.
The SP ConnectTM BIKE BUNDLE lets you mount your smartphone to your bike in seconds.
Fasten the CLAMP MOUNT or STEM MOUNT to your bike and you are ready to mount the SP ConnectTM PHONE CASE(or UNIVERSAL INTERFACE) by placing it on the mount and turning it 90° clockwise.
Your mobile phone is securely positioned right in the center of your vision, allowing you to use your apps, access your playlists, read messages or navigate. Use the WEATHER COVER to protect your phone from rain and dirt as well as to provide additional shock resistance.
Phone Case
Slim, protective, functional
Use of all ports and buttons
3-layer case construction for ultimate safeguarding
QI charging remains possible
Weather Cover (not included in Universal)
Protects against rain, sweat, dust or mud
Adds shock resistance to your phone
Clamp Mount
360° rotation/ 6° increments
For diameters from 23-43mm (0.9-1.7 inch)
GoPro compatible
Stem Mount
Low profile stem cap attachment
GoPro compatible
Note: Thick screen protectors or gloves can limit the usability of your touchscreen in combination with the Weather Cover. The Weather Cover can further affect the homebutton functionality of iPhone 8, 8 Plus, 7 & 7 Plus. This can be compensated by enabling the software homebutton (Assistive Touch).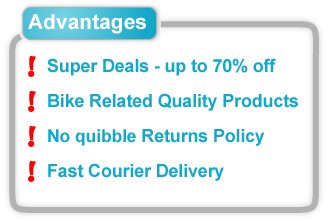 What is CycleSuperDeal?
Every week we offer our customers one Bike-Related Top Brand Product at a massive reduced price. Often below cost.


This offer is available for limited time period
(All Wednesday: from 00:01 till midnight Irish Time)
or as long as stock lasts. So Better HURRY!


This is online offer only. This offer is not available in store


Don't miss out. Sign Up now for our CycleSuperDeal Newsletter


See our Previous Deals to know what you can expect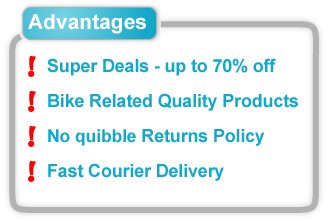 Terms & Conditions
Product Information:
No responsibility is accepted whatsoever for supplying full and accurate product specifications – please consult with the appropriate manufacturer's website for these.
Ordering:
There is a limit of 4 items per order, due to the nature of the offer and to ensure everyone has a fair chance to avail of it.
Delivery Cost:
Free Shipping to Ireland & UK
You cay collect your order in-store, where it will be held for you from the following day (usually Thursday).
Delivery on the Cycle SuperDeal offer is available only in Ireland & UK.
Payment:
The Realex Payment Gateway is our chosen payment services provider, which guarantees industry-leading security for your transaction.
Vouchers & Discount Codes:
Due to the nature of this offer, no vouchers or discounts codes can be used in conjunction with the Cycle SuperDeal.
Shipping:
Orders are shipped using GLS Courier services.
Please allow up to 7 working days for delivery of the Cycle SuperDeal items.
Please ensure you are familiar with the applicable delivery charge listed above.
Products in the Cycle SuperDeal are listed separately to those of the Cycle SuperStore website and the deal is sold as a separate entity and as such cannot be combined with the shopping basket functionality or other products of the Cycle SuperStore website.
All deliveries require signature upon receipt and exact delivery times cannot be guaranteed.
Collection in the shop:
It is possible to collect your Cycle SuperDeal purchase in our store.
Please note is not possible at any time to purchase or request to purchase the Cycle SuperDeal items in-store as it is exclusively a web-based offer.
Items will only be available for collection on the day following the offer (usually Thursday).
Items will be strictly held for 7 days only and failure to collect your item during this will result in the item being returned to stock.
In this eventuality, a 25% restocking charge will apply.
Sold Out:
As there are limited quantities of Cycle SuperDeal products for purchase, it can be that on occasion the product becomes sold out before everyone who wishes to has made a purchase. Due to these limited quantities, once the item has sold out, the Cycle SuperDeal is concluded and we do not re-stock or re-order more product to satisfy outstanding demand.
Returns Policy:
Our Returns Policy for the Cycle SuperDeal matches exactly that of the overall Cycle SuperStore Returns Policy and is a strictly No-Hassle policy.
Faulty Goods:
Please consult the Cycle SuperStore Returns Policy for full details of the procedure in the event of Faulty Goods.
Endura FS260-Pro Adrenaline Race Cape II Mens & Womens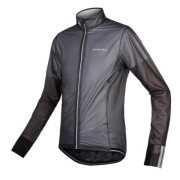 You save $28.08 = 28%
Continental Race 28 700x20-25c Road Tube 6 Pack
You save $22.47 = 40%
Thule 9708 HangOn 4 Bike Towbar Mounted Car Rack
You save $50.55 = 26%
Shimano Mirror Cool Men's Jersey
You save $56.17 = 43%
Shimano RP4 SPD-SL Road Shoes Mens & Womens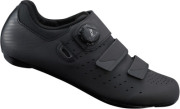 You save $57.29 = 39%
Shimano Compact Mens Windbreaker
You save $26.96 = 35%
Shimano Ultegra / 105 11s Wide Ratio Upgrade Kit
You save $89.87 = 38%
Schwalbe Marathon Plus 700c Tyres 2 Pack
You save $44.94 = 44%
Shimano RS500-TL Road Tubeless Wheelset
You save $213.45 = 35%
Shimano 105 R7000 SPD-SL Carbon Road Pedals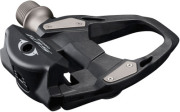 You save $52.80 = 38%
Hump Flare Hi-Viz Windproof Vest Mens & Womens
You save $25.84 = 57%
Pearl Izumi Attack Summer Bib Shorts Mens & Womens
You save $44.94 = 45%