Cannondale SpideRing X-Sync AI Offset Chainring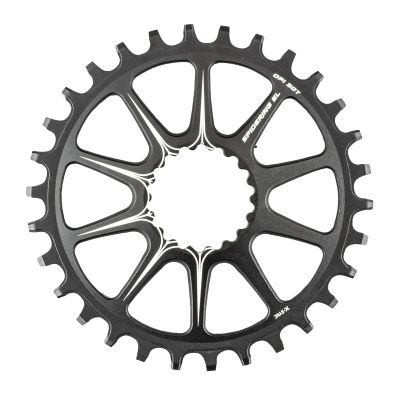 Cannondale SpideRing X-Sync AI Offset Chainring
30T
$97.05
Add to Cart
shopping_cart
32T
In Stock
2-3 Days Delivery Time
$97.05
Ultralight, durable SpideRing tech for the MTB world.
10-arm, radial arm design with X-Synch thick/thin tooth prof les for chain retention and only 46 grams (30t). The crankarm interface on these rings is not keyed, so the rings can be rotated 90 degrees for maximum longevity.
Cannondale mountain bike 1x SpideRing, made out of a single black of aluminum, is light and strong. X-Sync tooth profile optomized for SRAM 1x drive trains to keep chain from falling off. Fits all generations of Cannondale Hollowgram cranksets. This ring has the Cannondale Ai offset.
Manufacturer's Code: CU4041AI30, CU4041AI32
Barcodes: 884603630464, 884603630471