ION8 Ultimate 550ml Bottle
ION8 Ultimate 550ml Bottle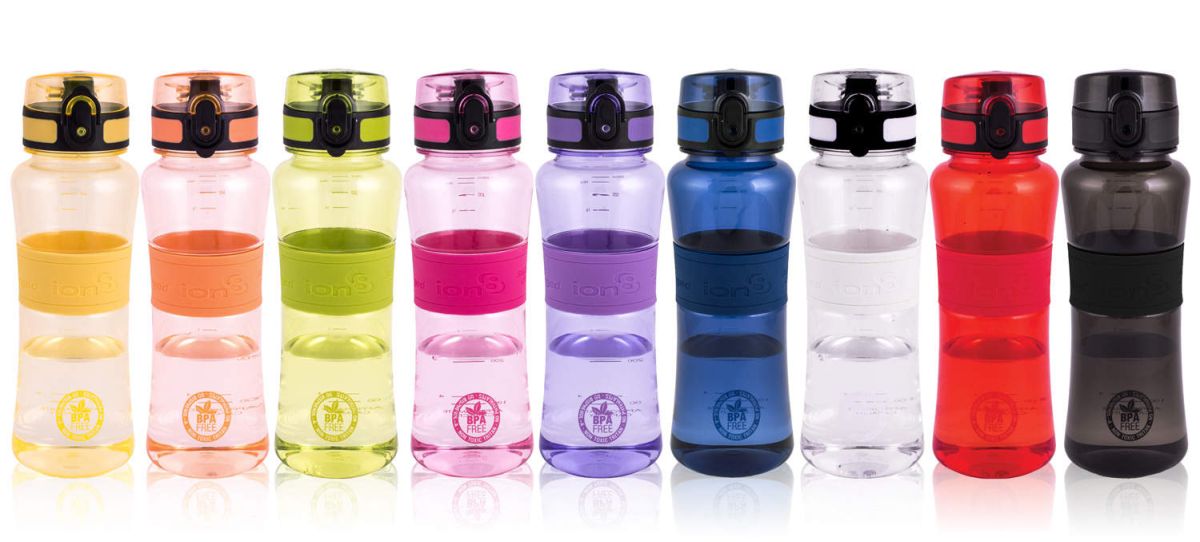 Ultimate Sports Water Bottle
Award winning design with curved sides and a comfort band for easy grip, in fashionable colours.
Features
Design
The "Red Dot Design Award", is based on excellent design, selected by expert jurors including Jimmy Choo and Hideshi Hamaguchi. The "Red Dot", is an internationally recognised quality label for excellent design.
Comfort
Concave sides and a soft band for a relaxed, slip free grip. The band also protects hands when carrying a hot beverage. Suitable for hot & cold drinks from -10°C to 96°C.
Convenience
A 45mm wide neck for refilling easily, without spilling a drop. Conveniently big enough for ice cubes!
Specifications
Height (with lid): 223mm
Height (without lid): 208mm
Diameter (bottom of bottle): 78mm
Diameter (narrow point): 65mm
Weight (incl pack): 172g
Weight (bottle): 130g
Manufacturer's Code: IULTI-BLUE-LIME, IULTI-BLACK, IULTI-GREEN, IULTI-RED, IULTI-YELLOW, IULTI-PURPLE, IULTI-WHITE, IULTI-BLUE, IULTI-ORANGE, IULTI-FROSTED-ROSE, IULTI-PINK, IULTI-FROSTED-BABYBLUE, IULTI-BLUE-ORANGE, IULTI-PINK-BLACK