PowerBar PowerGel Original 24x41g Box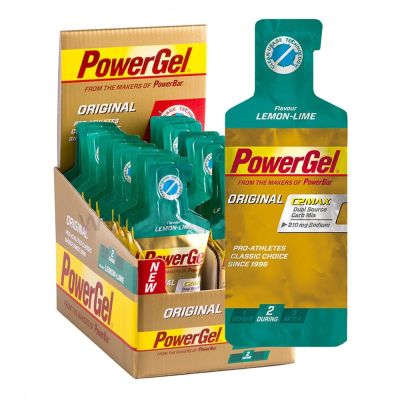 PowerBar PowerGel Original 24x41g Box
Price:
RRP: $50.75
Save: 15%
Blackcurrant w. Caffeine
$43.13
All PowerGel® energy gels are gluten free and provide 200 mg of sodium per pouch, the most of any leading gel*. Sodium is the key electrolyte lost in sweat and is recommended to be replaced during endurance exercise.** In addition each PowerGel® energy gel energy gel pouch contains 27 grams of PowerBar's C2MAX dual source carbohydrate blend, found to deliver 20 to 50 percent more energy to muscles than glucose alone and improve endurance performance by 8 percent.*** PowerGel® Performance Energy Gels provide fuel fast for optimum training and race day performance.
Features
Provides maximum energy to muscles with C2MAX
Contains the most sodium of any leading gel
No artificial flavors
Gluten free
For best results, consume one PowerGel® energy gel every 20-45 minutes during activity, followed by a few gulps of water.
Manufacturer's Code: 22039001, 22031701, 22031801, PB22033101, PBGELFRFBOX, 22031301, 22032801, 22032201, 22031501