PowerBar PowerGel Hydro 24x67g Box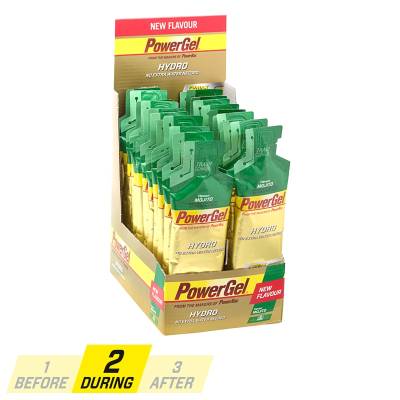 PowerBar PowerGel Hydro 24x67g Box
Mojito Caffeinated
€60.00
Add to Cart
shopping_cart
Cherry + Caffeine
In Stock
2-3 Days Delivery Time
€60.00
Orange
In Stock
2-3 Days Delivery Time
€60.00
Cola + Caffeine
In Stock
2-3 Days Delivery Time
€60.00
Did you give everything you had during the past hour and now you want a PowerGel® that doesn't require any additional fluid to consume it? Then you should try the PowerBar PowerGel® Hydro. Through C2MAX it provides you with carbohydrates in a scientifically developed 2:1 ratio of glucose and fructose sources. The liquid consistency of the gel is easy to swallow and doesn't require you to drink immediately afterwards as with other gels. Ideal for runners or athletes who prefer a more liquid gel.
Features
Trusted functionality with C2MAX Dual Source Carb Mix and approx. 200 mg sodium per pouch
Carbohydrate solutions can contribute to the improvement of physical performance during a high-intensity and long-lasting physical exercise in healthy trained adults
With natural flavourings
Vegan
Innovative packaging: easy to open and prevents additional waste through "Trash Chain"\
Nutritional Informations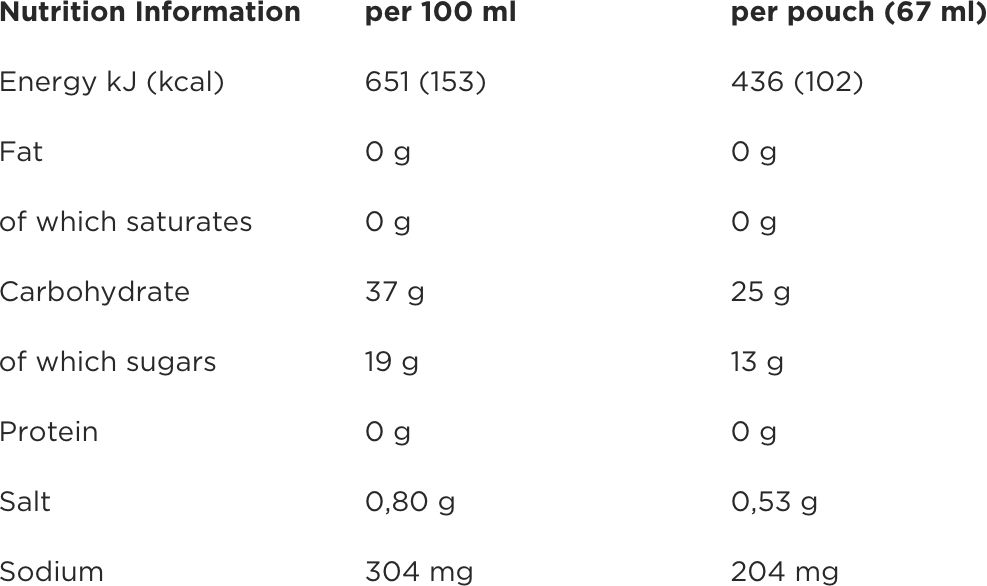 Ingredients
Water, maltodextrin, fruit juice concentrates (13%) (apple, orange), fructose, sodium chloride, acid (citric acid), sodium citrate, preservatives (potassium sorbate, sodium benzoate), stabiliser (xanthan gum), natural orange flavouring with other natural flavourings.
Manufacturer's Code: P22092301, PB22092701, 22035001, P12195784BOX
Barcodes: 4029679672680, 4029679672666, 4029679670785, 4029679672703