Fabric Accubar Pressure Gauge
Fabric Accubar Pressure Gauge
Out of Stock
Not available at the moment
$53.03
Psi-perfect
Hit the trails with confidence and gain psi-perfect control of your ride with the Accubar tyre pressure gauge. Get pinpoint tyre pressure accuracy, delivering off-road excellence, in any condition. Specifically designed for mountain bike tyres when accuracy under 40psi is essential. It even attaches to any pump for faster, easier, more accurate tyre pressure, when it matters most.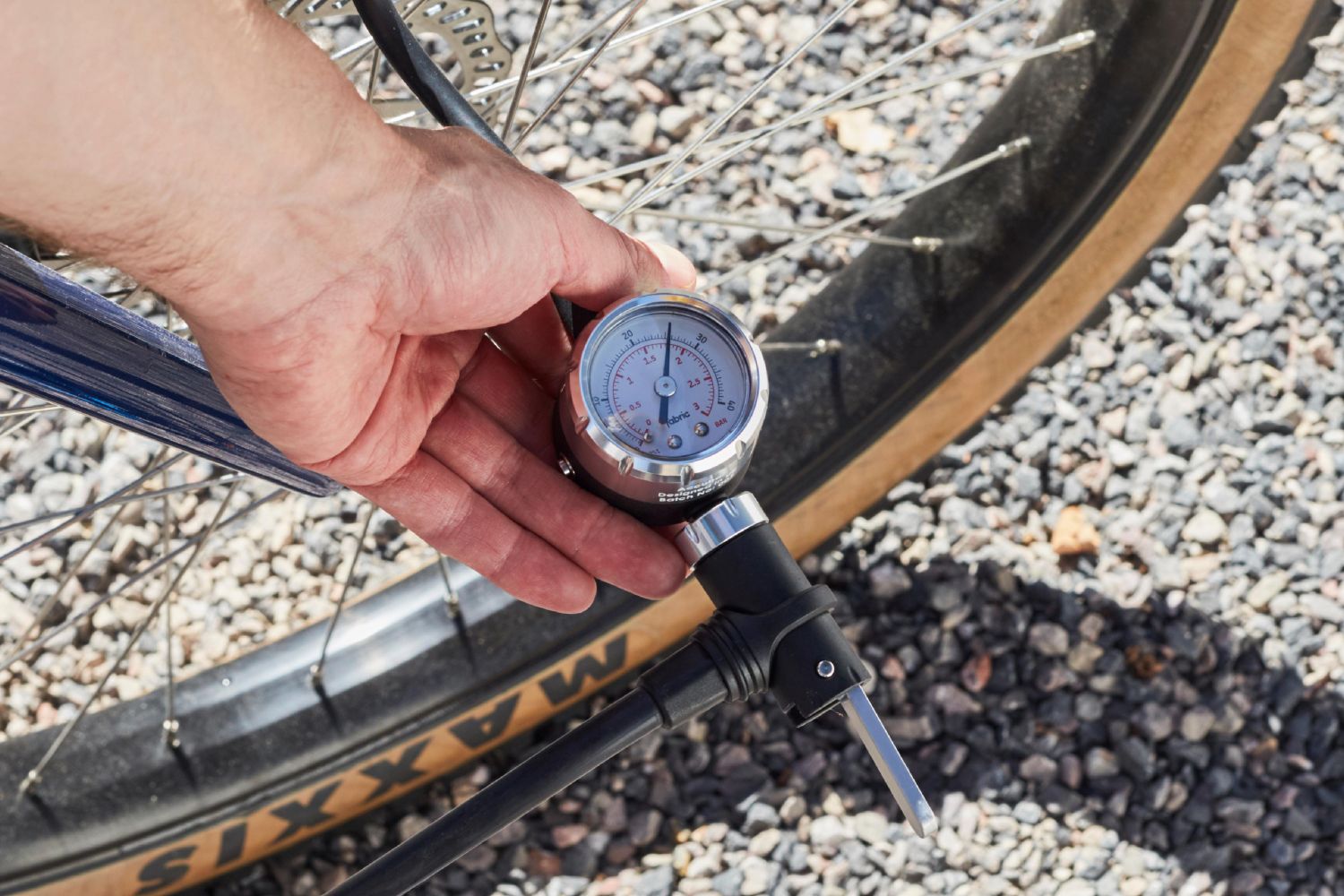 Key Features:
Releases pressure in 0.5psi increments
Optimised for low pressure / high volume tyres
Large gauge for easy reading
Automatically dumps pressure to 40psi
Highly accurate
Low pressure gauge
Works as standalone gauge
Use in-line with pump
Fits Presta or Schrader valve
Pinpoint tyre pressure
Your tyre pressure can have a huge impact on your ride quality, particularly in high-volume tyres that run at relatively low pressures. The Accubar gauge is designed to give you precise tyre accuracy at pressures below 40psi. Use alone to check and release pressure, or in-line during inflation to get perfect accuracy, for the terrain ahead.
Press Review
"By attaching a pump to the gauge, it's faster and easier to obtain exact desired pressure without repeated connecting and disconnecting of gauges and pumps."
roadbikereview.com
Manufacturer's Code: FP6358U00OS