Schwalbe Hans Dampf Addix Super Gravity Soft 27.5 x 2.35 MTB Tubeless Tyre
Schwalbe Hans Dampf Addix Super Gravity Soft 27.5 x 2.35 MTB Tubeless Tyre
Price:
RRP: $89.41
Save: 10%
Everything tailored to maximum riding pleasure.
The balanced tread works effortlessly and generously corrects errors - full control on rough terrain as well as on flowing single tracks. Super Gravity version: ADDIX Soft (orange). Puncture-proof (with Apex) with extreme lateral stability for a dynamic ride.
Features
Tubeless Easy version
E-BIKE READY: For motor assist up to 25kph
SIDEWALLS: SnakeSkin which is a light and flexible carcass that makes the tyre highly resistant to scrubbing. It also contains a special monofilament fabric to prevent air-loss when used in combination with a sealant liquid
TPI: All 67 TPI
WEIGHT: 27.5x2.35 795g

Technology
Addix Soft
ADDIX SOFT is a compound that bridges many disciplines. It's just as at home in the endure and downhill world as it is in the demanding discipline of all-mountain and trail riding. It also impresses when used in combination with other ADDIX tires – more speed: Soft on the front, Speedgrip on the back. Or more damping: Ultra Soft on the front, Soft on the back.
E-Bike ready 25
In standard pedelecs that have motor assist up to 25 km/h, there is no legal requirement for a special tire. But even with these bikes, loads and average speeds are higher than in regular bikes, therefore we recommend only certain tires as "E-Bike Ready 25".
Tubeless easy MTB
Standard in our Evo tires! The Snakeskin material assures cut-resistant sidewalls and extremely easy Tubeless conversion.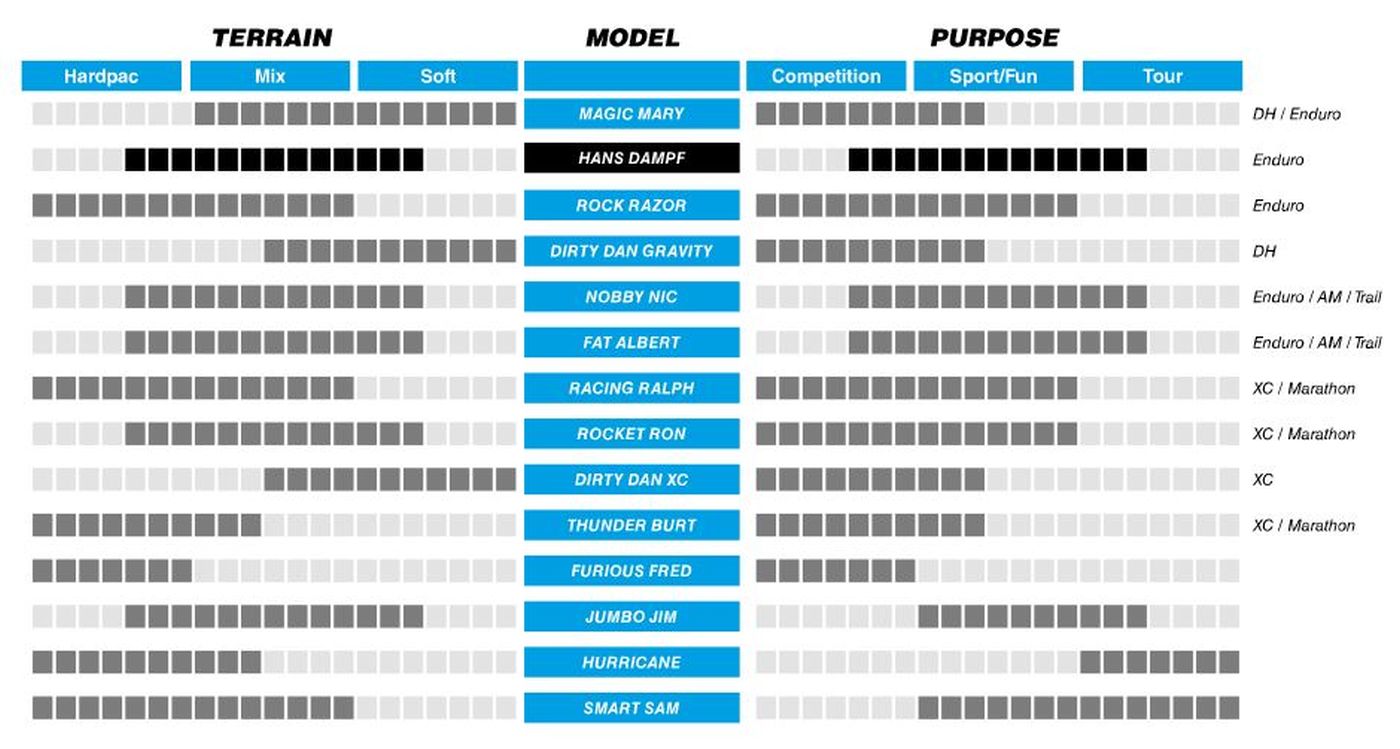 Manufacturer's Code: SCM416