Fulcrum Racing 3 Clincher Wheelset 2018
Fulcrum Racing 3 Clincher Wheelset 2018
Price:
RRP: $649.75
Save: $64.97
Black - Shimano & SRAM
$584.77
All-rounder, Endurance, Training, Sporty… the words that can be used to describe this model are infinite
It is a wheel that has always been chosen as the ideal mid-range solution and has heaps of character.With Racing 3 you can't go wrong and this is still the case even though all aspects have been updated.
The first and more important new feature is the aluminium rim (T6 Pre-aged) for traditional brakes with a 17 mm groove and featuring new shapes and harmonious milling in line with the outer edges, without adding any superfluous weight and creating a highly pronounced central supporting structure.
This is a sturdy and comfortable wheel ideal for long distance cycling thanks to the enhanced shock absorption guaranteed by its aerodynamic steel spokes. It also has a extremely smooth rolling action thanks to the bottom bracket cup technology which is a guarantee in itself.
Reliable and ultra-stylish there is no need to compromise with this wheel.
It is suitable for two types of cyclists: those who use it for training and don't want to compromise on a quality cycling experience and passionate cyclists who go out for long rides and place importance on the versatility and comfort that the aluminium structure and steel spokes on this model are able to offer.
Specification
Tyre type:Clincher
Tyre size:28"
Weight:1560 g
Rim material:Aluminum
Rim material details:Aluminum (6082, T6 Pre-Aging), R2-Milling
Rim height category:Low
Rim height:Front: 25 mm, rear: 30 mm
Rim width:22,5 mm, ETRTO 17C
Tyre width: From 25 mm to 50 mm
Braking system:Caliper
Braking surface/braking options:Aluminum braking surface, turned
Front axle compatibility:QR
Rear axle compatibility:QR
Front wheel spokes:16 (8 left + 8 right)
Rear wheel spokes:21 (7 left + 14 right), Two to one
Spokes material:Stainless steel, double butted
Spokes profile technology:Aero, straight pull
Nipples:Aluminum
Front hub:Aluminum, Aluminum flanges
Rear hub:Aluminum, Aluminum oversize flange
Bearings:Cup & Cone bearing system, Adjustable
Others:Aluminum Axle
WEIGHT LIMIT: 109 kg (Cyclist)
FWB version:HG11, Campy
Features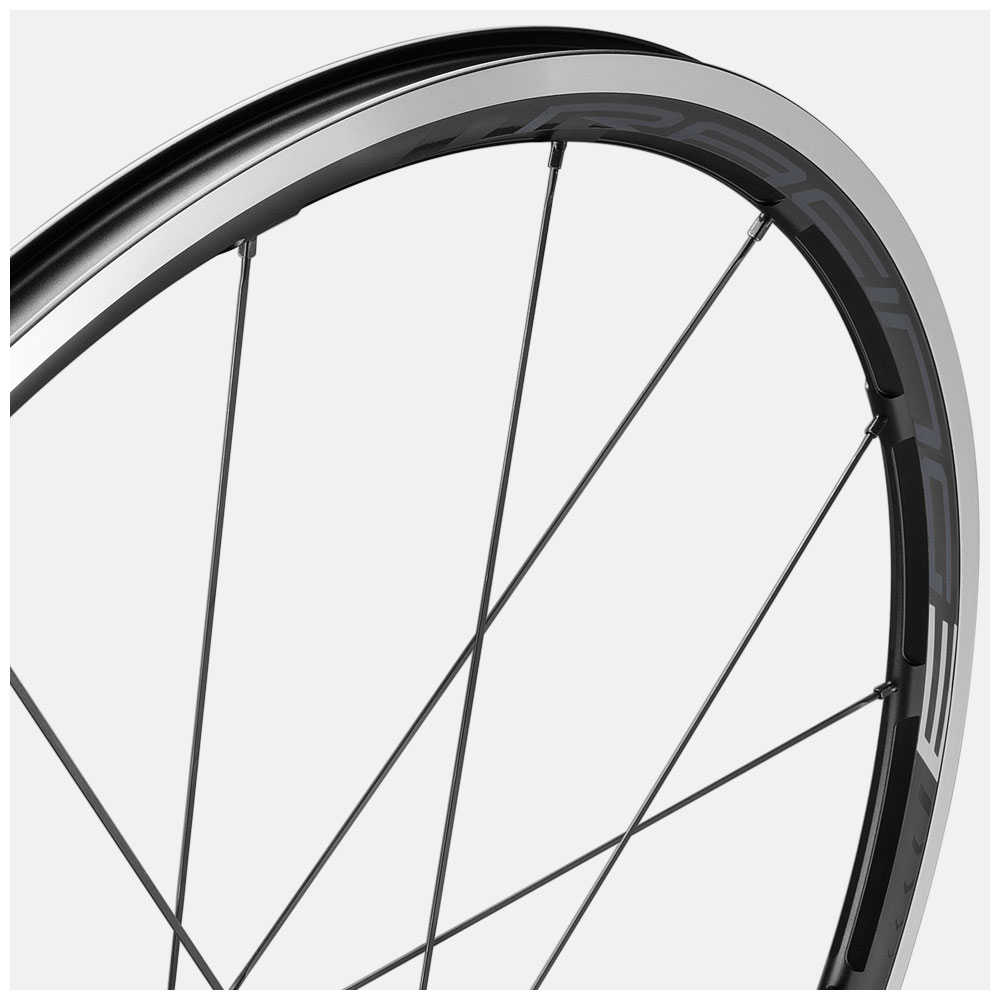 The rim
Milled rim: this machining makes it possible to reduce the peripheral weight of these road bike rims and makes the wheels extremely reactive.
Differentiated rim height: 25 mm at the front to have a good handling; 30 mm at the rear to transfer all the power to the wheel.
---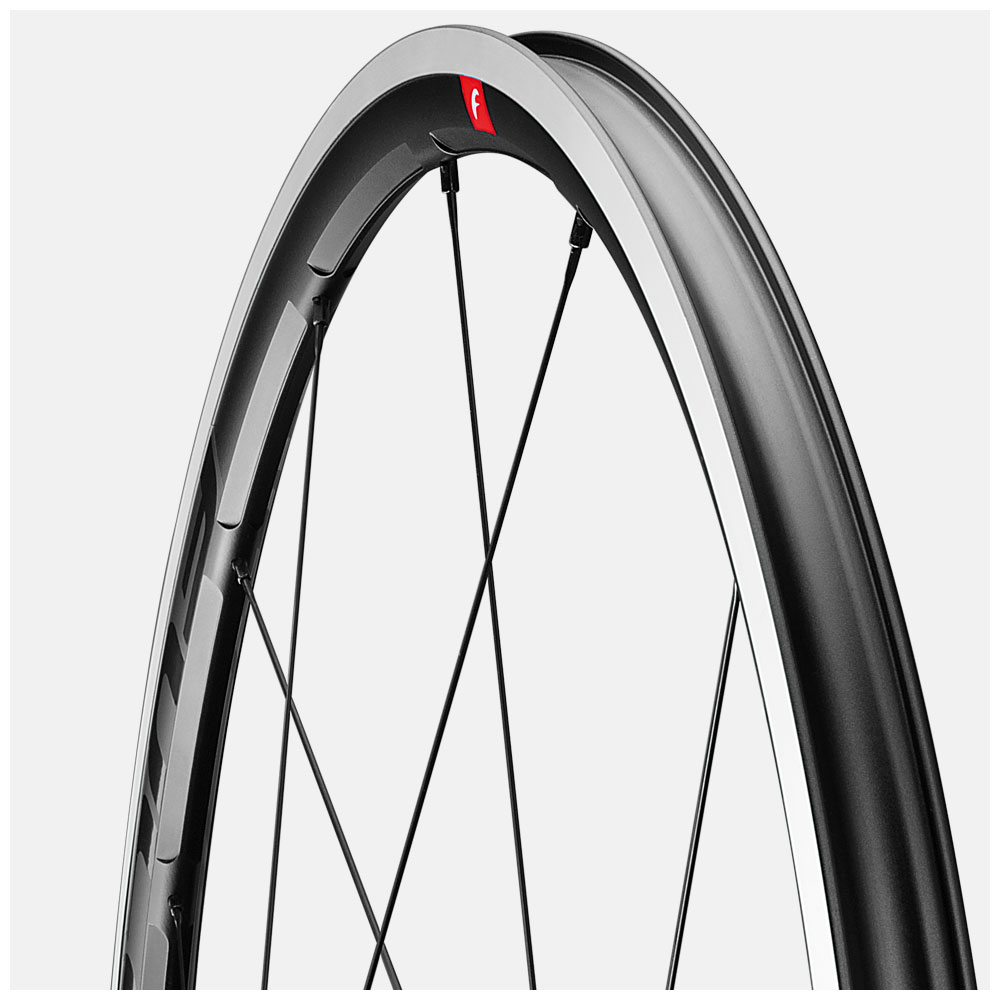 Hubs
Oversized hub body in aluminum, provides a high degree of lateral stiffness and reduces the weight to a minimum.
Oversize aluminum flange: 9% more torsional stiffness. Greater reactivity to each change in pedaling time and more efficient power transmission to the wheel.
---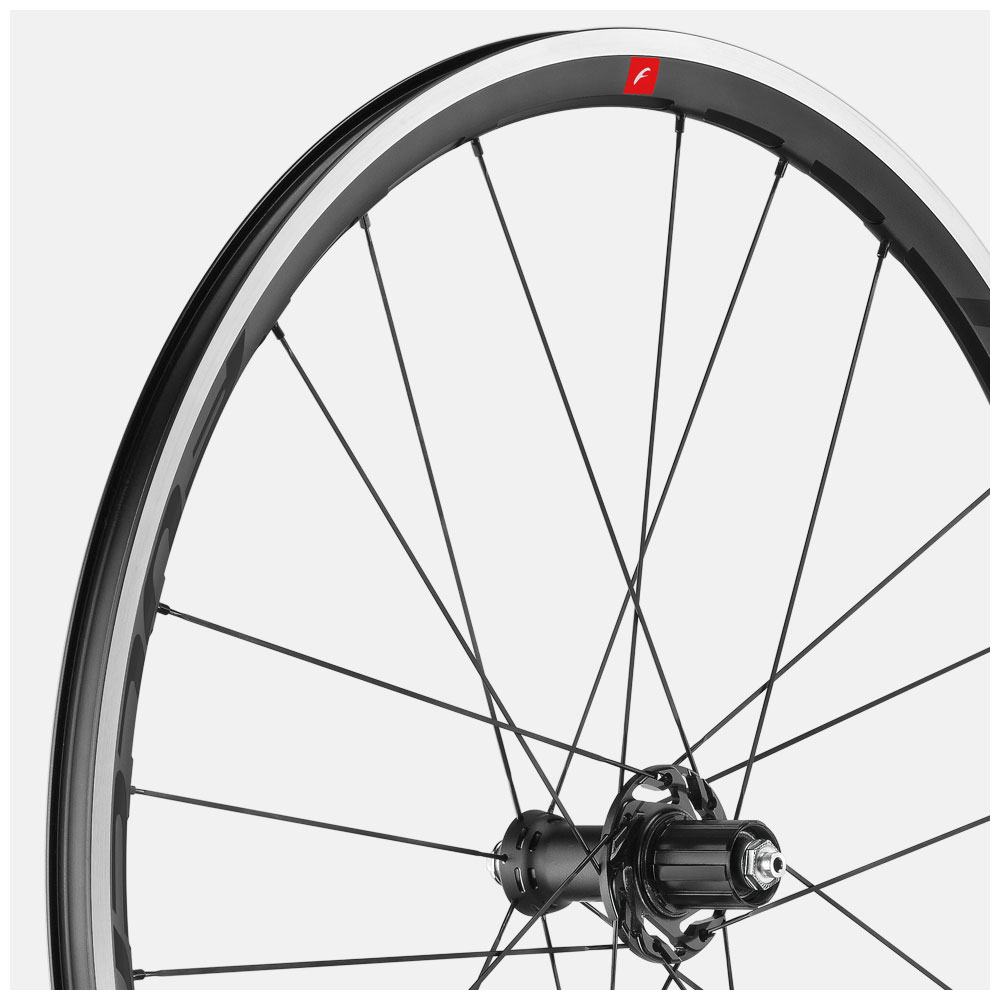 Bearings
Top quality steel balls with cup-and-cone bearings system: reduces friction and provides top performance.
The cup-and-cone system makes it easy to adjust the bearings.
---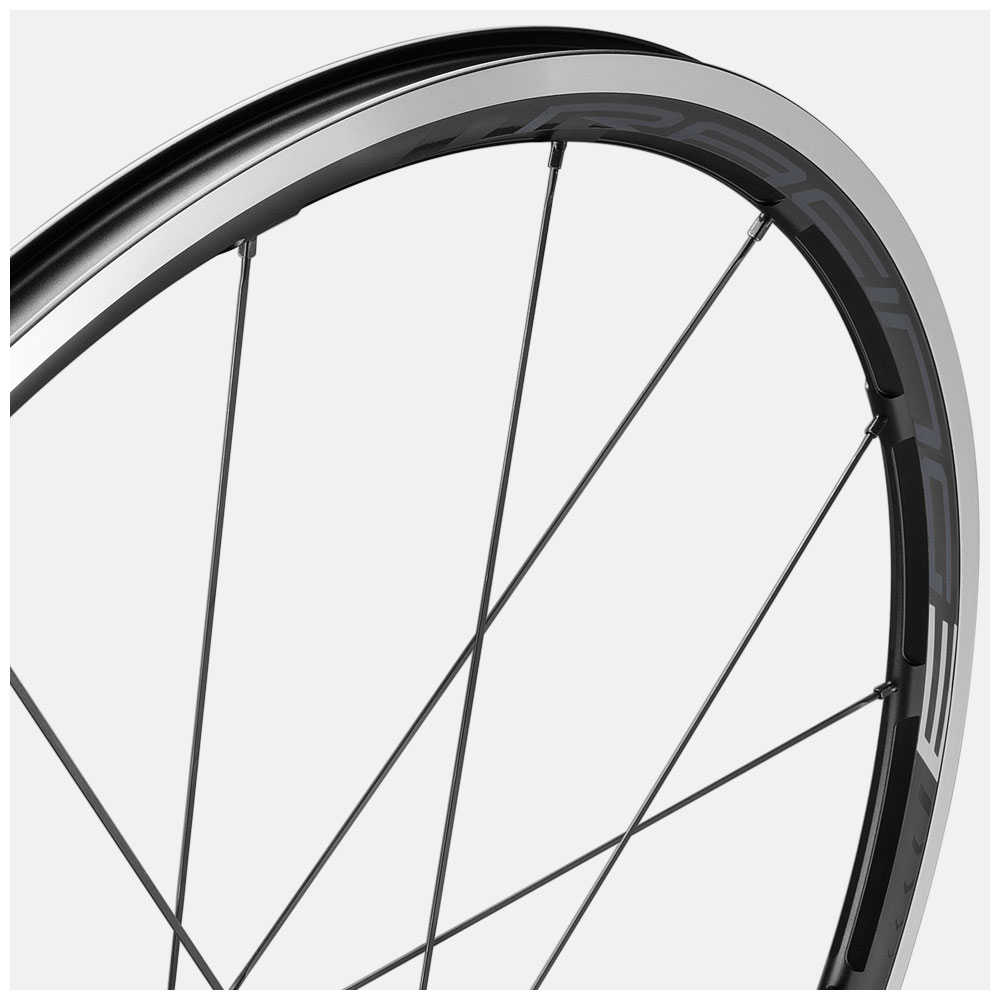 Spokes and nipples
Double-butted steel spokes with aero profile enable maximum aerodynamic penetration.
Anti spoke rotation system which keeps the spokes consistently in the position of maximum aerodynamic performance.
---
Manufacturer's Code: R3-18CFRBS1