Compressport ProRacing Socks V3.0 Run High Socks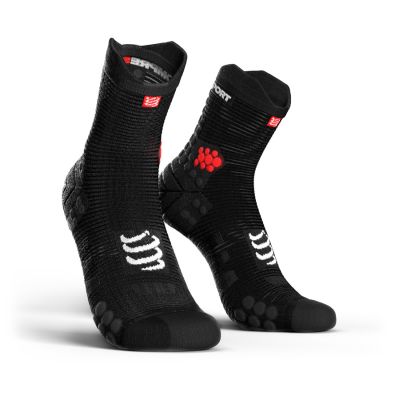 Compressport ProRacing Socks V3.0 Run High Socks
Black/White - S
$17.43
Add to Cart
shopping_cart
Black/White - M
$17.43
Add to Cart
shopping_cart
Black/White - L
$17.43
Add to Cart
shopping_cart
Black/White - XL
$17.43
Add to Cart
shopping_cart
This new version of compression sock, already endowed with technological features, comes along with more innovative benefits that will take care of your feet like no other socks: more comfort, more aeration and more protection.
Features
3D dots are fitted at the rear of and in the socks to protect the Achilles tendon and the malleolus area respectively.
These socks cushion your ankle in such a way that no friction and pressure is allowed.
The 3D dots also prevent slipping in the shoes.
In the seamless toe box, the toes are neither creased nor smothered.
These socks do not retain water and wick out moisture, leaving the feet fresh and dry.
The fibre, in which the socks are designed, has a massaging effect on the sole area of the feet.
Each sock respects the anatomy of the each foot.
Size Chart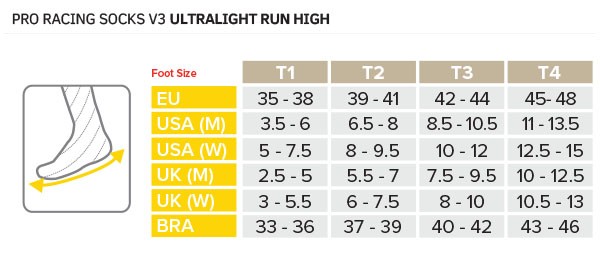 Manufacturer's Code: CS-27002, CS-27003, CS-27001, CS-27004
Barcodes: 7640174270019, 7640174270040