Black/White - L
In Stock
2-3 Days Delivery Time
$175.75
The ultimate partner for cool mornings and chilly descents in the transitional seasons of spring and fall.

Designed to excel in spring and fall conditions, the high performance tiburuJersey MILLE GT is a long-sleeved jersey with added protection. Fast drying and highly breathable, this cycling jersey relies on a combination of premium ASSOS fabrics for insulation including an RX frontal panel and sweat-wicking Stripe at the rear. But what does all this technology mean to riders? We've engineered a tech-savvy jersey to keep you warm during chilly early mornings and offer sufficient breathability so you don't overheat as the sun comes up, thereby allowing you to enjoy the best that riding in spring and fall has to offer, uninterrupted.
Alongside our valued 'triple ramp' concept pockets to secure your essentials, this long-sleeved jersey for cycling also features extended reflective stripes on the pockets for visibility. Cut in our revised Mille Regular Fit, this ASSOS jersey has a more relaxed fit than our out-and-out Racing Fit pieces, which means it's ideal for training rides.
If the behavior of our in-house test team is anything to go by, this is a riding top that will rarely be left on the hanger during spring and fall.
Technology
RX: Time-proven warp-knit fabric from the ASSOS family of RX fabrics. Combines highly effective thermal insulation with quick drying, high abrasion resistance and moisture management. Smoothly and accurately moves with the rider.
Type.157 Stripe Tex: A breathable, stretchy circular knit, our proprietary Stripe textile is quick to dry, fast to wick and superior in its performance on the rear panel and under arms. UPF35 protection.
Regular Fit: A body mapped performance fit that is a little less aggressive than our Racing Fit. The best of both worlds, wearability and speed converging.
Triple Ramp concept rear pockets: Three optimally positioned rear pockets with ease of access and stability. Utilizing our triple ramp concept, internal seams fashion a barely-there lid for your wares to keep them in check regardless of your exertion.
Slim, full-length zip: for individually adjusting to the conditions.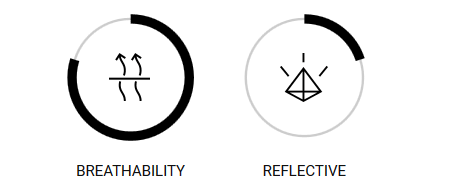 Size Chart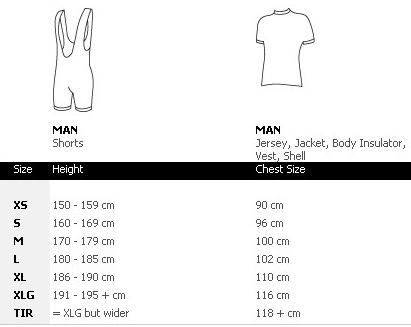 Manufacturer's Code: 11.24.273.18.L