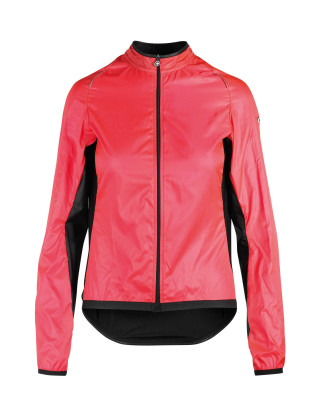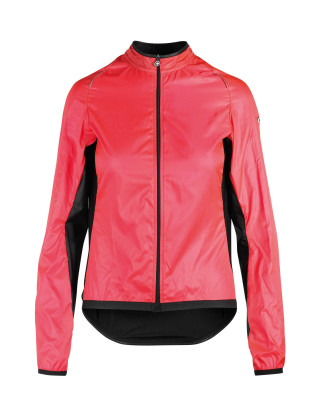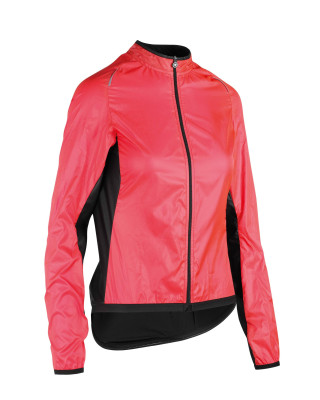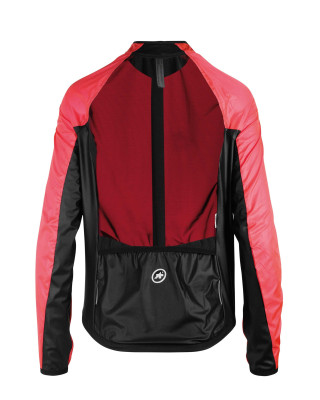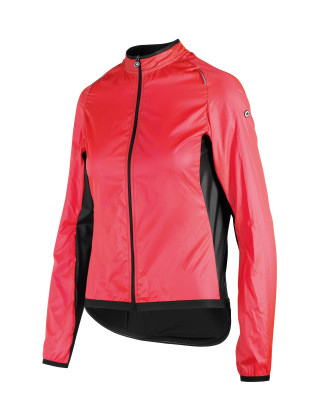 Price:
RRP: €130.00
Save: 38%
Sold-Out
Why don't you browse other
Jackets
in stock.
An indispensable windproof, lightweight shell jacket formulated for female riders.
Few riders head out on their bike without a windproof shell. Whatever the time of year, they're a staple part of your riding arsenal. For female riders, we've now patterned a pared-down windproof shell jacket for essential protection and brought it firmly into the ASSOS stable at a very fair price point. Now a key piece for our in-house test team, we've employed our race-tuned Foil Ultra textile on the front, while the sides panels have been reworked to incorporate the high stretch and breathability of our proprietary Glossy textile. The dual-layer collar construction and raglan sleeves improve elasticity and comfort while riding.?
Those same cyclists who never leave without a windproof shell also value packability, which demands a product that can easily be stowed in your pocket while riding. The UMA GT wind jacket meets those demands. Cut in our revised women's Long Distance design, this is a comfort-focused, easy-to-throw-on piece for essential protection, minimal volume and maximum performance.?
Now coming in classic blackSeries or road-savvy divaPink, this shell will rarely be left at home during the warmer months.
Technology
Long Distance: A body-mapped performance fit that is a little less aggressive than our Aero Racing line. The best of both worlds, where wearability and speed converge.?
Foil Ultra: A windproof, water-repellent, ripstop, lightweight and hyper-stretch woven fabric.
Glossy: This warp-knit windproof textile comes to the fore on the side panels to provide stretch and breathability.
Stretch net: Deployed on the rear of the shell for increased ventilation and improved contouring while on the bike.
Dual layer neck construction: To ensure your movement remains unhindered and comfortable while riding at a high exertion, there's a double layer construction on the neck to improve elasticity.?
Raglan cut: Comfort-led sleeve design with a raglan cut for easy, free movement and reduced drag.
Rustle-free: This piece of apparel has been designed to be as quiet as possible with a rustle-free fabric.
DWR: As not every day comes with unbroken sunshine, we've treated this product to our DWR (Durable Water Repellency) to protect you from rainfall.
Visibility: The divaPink colourway elevates your visibility to other road users.
Full-length camLock zip: Slim, light zip for individually adjusting to the conditions.
ultra lightweight, ultra packable: As cyclists we understand the needs and restrictions that you face on every ride. With limited pocket space and a need to accommodate the essentials, we have diligently worked to create products with the lowest possible weight and great packability. As no one wants to feel like a packhorse on rides in changeable conditions, we've strived to strike the balance between weight, volume and performance. Our approach is always to craft pieces that will exceed expectations as your back-pocket insurance policy. This approach involves minimal volume and minimal seams.
Size Chart