Compressport R2 Oxygen Calf Compression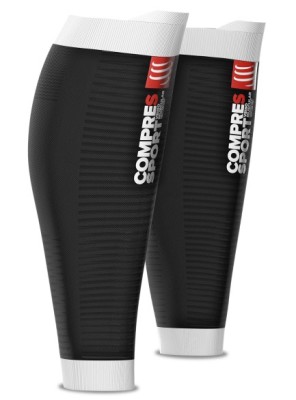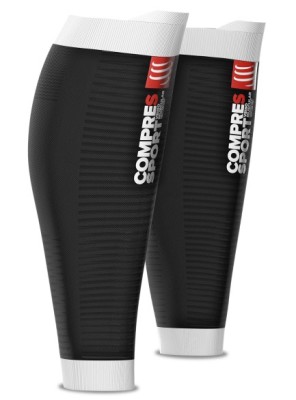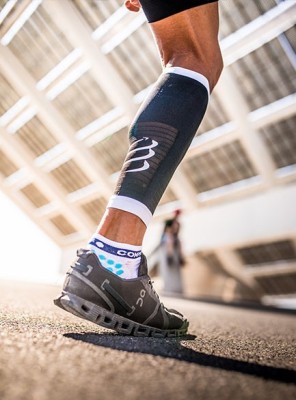 Compressport R2 Oxygen Calf Compression
The R2 Oxygen completes COMPRESSPORT® range of calf sleeves and offers to pro athletes the most performing high-tech sleeves ever!
On trail, triathlon or marathon tracks, performance, protection, comfort and freedom of movement will reach high levels.
Anti-Fatigue: The absorption of shock and vibration on muscles, veins and joints increases the possibilities of resistance to the effort.
DTox: Studies show a significant reduction in lactic acid during effort.
Massaging Fiber: Every movement triggers a micromassage, providing well-being and lightness. Patented fiber.
Recovery: You will feel it immediately...A feeling of well-being, lightness and strength. It will accelerate venous return, preventing blood from stagnating in muscles and making them feel ultra-light.
Shock Absorber: The 360° compression dampens the "shock wave" effect on the muscles, veins and joints.
Ultra-resist: In normal use, COMPRESSPORT® is tear proof.
Ultralight: Your COMPRESSPORT® do not retain water and will remain featherlight in all conditions.
K-Protect: This ergonomic tab supports the patellar tendon and dampens vibrations up to 8%. The best ally knees can have while pushing limits on steep descents and intense speedy technical trails.
Compression Oxygen: A milimetre-precision compression graduation in the targeted areas brings oxygen to the muscles and therefore enhances performances and facilitates recovery. The muscles are supported for a feeling of strengh and a better performance on a longer distance. Ultra-extensible, the fiber is also more breathable for a maximum comfort.
OXYGENATION AND STRENGTH
Targeted graduated compression at calf level brings oxygen to the muscles.
Muscles perform better on longer distances and recover faster after effort.
Ventilation bands directly integrated in the ultra-extensible fibre allow optimal oxygenation of the muscles.
SUPPORT AND PROTECTION
Muscles, being fully supported, stay strong - ideal on long distance races.
Shock absorber, the R2 Oxygen increases resistance to effort.
Muscle injury is limited by 29%.
An ergonomic tab supports and protects the patellar tendon against vibrations.
Knees are well protected during descents and speedy technical trails.
RECOVERY AND DETOX
Worn before effort, it allows fast recovery and keeps calves fresh and rested.
Worn after effort, it ensures light legs free of soreness and swelling.
It reduces significantly lactic acid in muscles for faster recovery.
CARE INSTRUCTIONS
Machine Wash at 30°C
Do Not Bleach
Do Not Iron
Do Not Dry Clean
Do Not Tumble Dry
Size Chart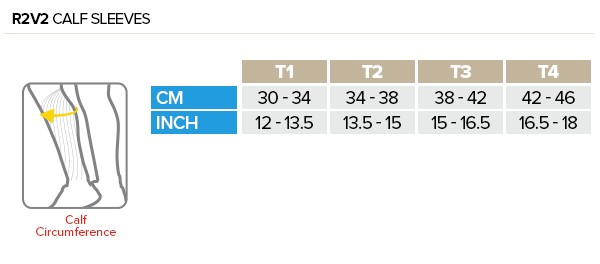 Manufacturer's Code: CS-672030, CS-672047, CS-672054, CS-672061