Compressport Detox Recovery Compression Socks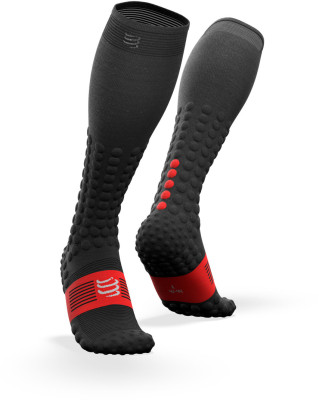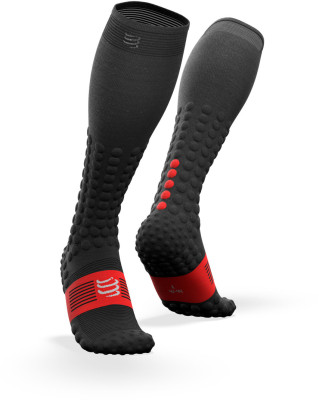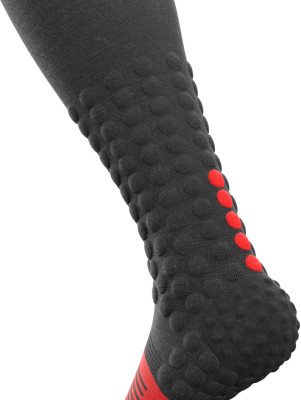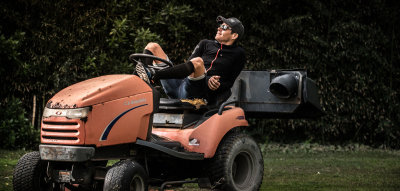 Compressport Detox Recovery Compression Socks
Price:
RRP: €52.00
Save: 40%
Black/Red - S
In Stock
2-3 Days Delivery Time
€31.20
These Full Socks Detox combine comfort and compression with one ultimate goal: facilitate and speed up recovery of the feet and calves after extreme efforts. Wear your Full Socks DETOX after effort for a pure DETOX effect. They stimulate venous return so the blood doesn't stagnate in your feet and calves. Muscles regenerate better and faster. You avoid swollen legs and muscular pains.
Well ventilated, they deliver optimal aeration that ensures freshness and comfort to the feet. Made of wood pulp fibre, they are softer than cashmere and as light as silk and allow a better thermoregulation. Without seams or elastics, you recover smoothly avoiding any discomfort. Thanks to their supple and extensible fibres, the Full Socks DETOX can be put on without any effort. Either at work, traveling by plane or any time that you are in a long static position, the Full Socks DETOX will relieve any heavy leg sensation.
Features:
Compression and recovery - Worn after effort, they stimulate venous return thanks to the arch support. Swollen legs are avoided as well as muscular and joint pains. Calves and legs remain fresh and relaxed.
Softness and lightness - Wood pulp fibre is a soft-touch fi bre that makes these socks very pleasant to wear. Softer than cashmere and as light as silk, wood pulp brings exceptional comfort. They are easily pulled on thanks to the stretchy fibres.
Ergonomy and thermoregulation - These socks
Specifications:
Product net weight: 55.00 g
Compositions


49% Modal,
43% Polyamide,
15% Elastane
Size Chart:
EU
USA (M)
USA (W)
UK (M)
UK (W)
BRA
S
35-38
3,5-6
5-7,5
2,5-5
3-5,5
33_36
M
39-41
6,5-8
8-9,5
5,5-7
6-7,5
37-39
L
42-44
8,5-10,5
10-12
7,5-9,5
8-10
40-42
XL
45-47
11-13,5
12,5-15
10-12,5
10,5-13
43-45
Manufacturer's Code: CS-675895