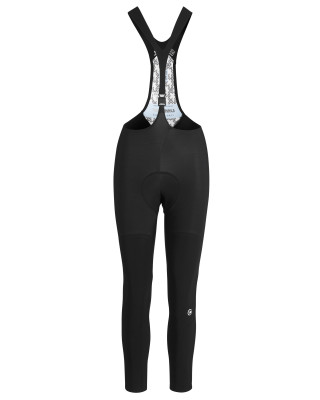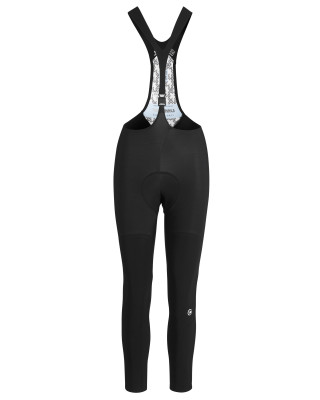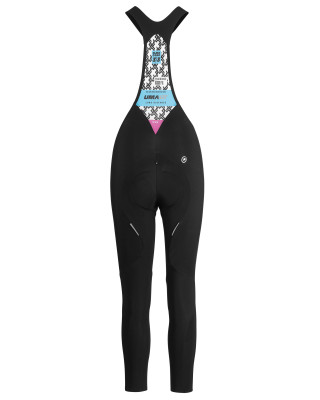 UMA GT WINTER BIB TIGHTS
Full-length coverage, flexible insulation, and our signature UMA GT insert ensure comfortable support in challenging winter riding conditions.
Technology

Ideal for those frigid winter rides where exposed skin from knee warmers and knickers won't cut it, where full-leg coverage and high levels of insulation become mandatory, the Winter Bibs answer the call. RX Heavy is our highly insulating brushed Roubaix textile that makes up the majority of the paneling, which now features an ECO water-repellent treatment for further protection from light precipitation. This fabric ensures your pelvis and legs stay shielded from biting winds and cold air, while the backs of the legs are made up of RX Light for added breathability in this high-flex zone.
The fit of the bibs falls into our female-specific regularFit category, which means they're lightly compressive where they need to be, but not as tight as our racingFit apparel. The fabric panels flex with each pedal stroke, as they're both pre-shaped and sewn to fully wrap and support the upper leg muscles, knees, and calves while in motion. The insert is our proven UMA EVO, featuring 8mm of plush memory foam for dependable comfort on every ride.
Size Chart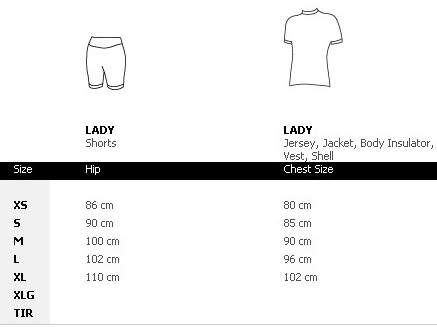 Manufacturer's Code: 12.14.203.18.XLG, 12.14.203.18.XS, 12.14.203.18.S, 12.14.203.18.M, 12.14.203.18.L, 12.14.203.18.XL