Continental Grand Prix 4 Season DuraSkin Vectran Folding Road Tyre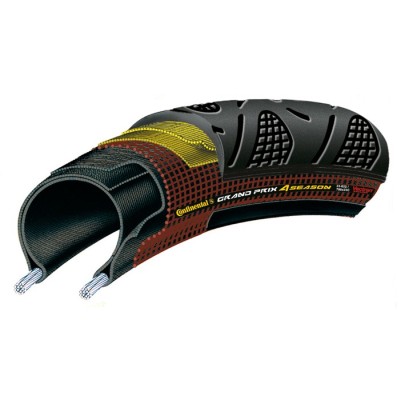 Continental Grand Prix 4 Season DuraSkin Vectran Folding Road Tyre
Price:
RRP: €70.00
Save: 10%
700x23C
€63.00
Add to Cart
shopping_cart
700x25C
€63.00
Add to Cart
shopping_cart
700x28C
€63.00
Add to Cart
shopping_cart
700x32C
€63.00
Add to Cart
shopping_cart

Reliable companion for training rides and in competition, come rain or shine.
The tire with a superior durability ready for any season.
Features
Redefining the perfect All-Weather performance tyre, the Grand Prix 4 Season delivers reliable security and sure-footed grip, whatever the conditions
Ultra-fine polyamide casing for supple all day performance
MaxGrip Silica tread compound is specifically optimised for wet weather grip even in low temperatures
DuraSkin polyamide mesh layer fabric on sidewalls protects the casing against cuts, punctures and abrasion whilst only adding 10 grams per tyre
Double Vectran breaker beltunder the tread offers unbeatable levels of puncture protection
With the formidable combination of DuraSkin and state of the art Vectran, the cut/puncture resistance of this winter tyre is raised to the highest possible level, without compromising on weight, grip, feedback and feel
Handmade in Germany
Constructed from 6 plies, totalling 330 tpi
Weight: 230 - 340 grams
Technology
Vectran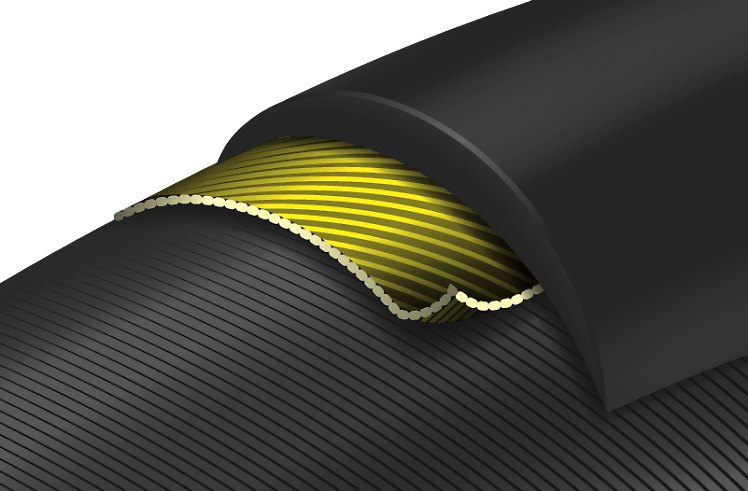 Vectran™ is a synthetically manufactured high-tech fibre from a natural model. Like spider silk, Vectran™ is a liquid-crystalline polymer (LCP). Vectran™ is spun from the melted liquid polymer Vectra and processed further to a multi-strand thread. Spider silk like Vectran™ has an enormous tear resistance at a very low weight: Exactly the right properties to process into a premium Continental bicycle tire as a puncture protection insert. A Vectran™ Breaker is lighter, more flexible and protects more effectively against cuts than the comparable nylon breaker. Vectran™ Breaker does not adversely affect the rolling resistance.
Manufacturer's Code: TYC00173, TYC00175, TYC01105, TYC01095
Barcodes: 4019238409093, 4019238409116, 4019238674620, 4019238668131