Continental Contact Plus Travel Reflex Commuting Tyre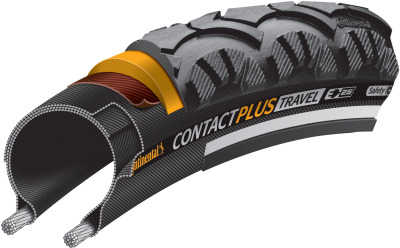 Continental Contact Plus Travel Reflex Commuting Tyre
Price:
RRP: $50.74
Save: 10%

The best companion for your next adventure.
Its all-purpose tread pattern ensures a secure ride on the countryside, forest trails or meadow paths - even when the terrain gets rough.
Features
The CONTACT Plus Travel is the go to tyre for long tours, where a mix of terrain is guaranteed and maximum protection is called for
The optimal companion for your next adventure with its universal tread for tarmac, countryside, forest trails and meadow paths
Maximum puncture protection is provided through a highly elastic special natural rubber inlay that successfully protects against all types of foreign bodies
Safety Plus Breaker
Rated for E-Bikes up to 50km/h
Weight: 950 grams
Technology
SafetyPlus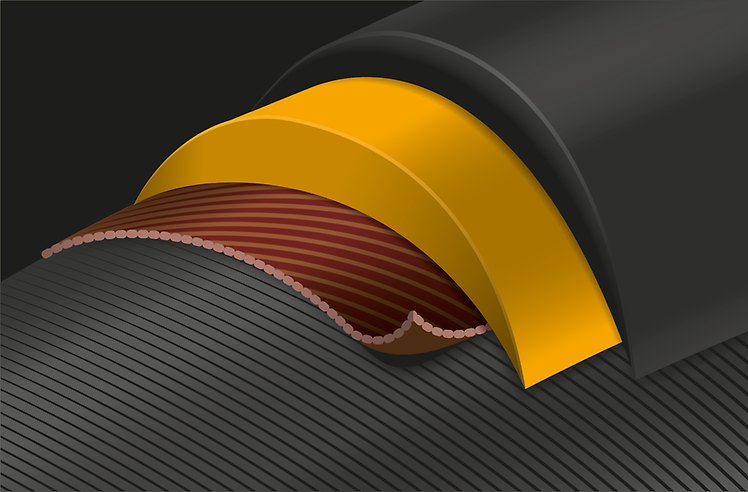 For E-bikes, we have combined the SafetySystem Breaker with a highly elastic material. The result is an extremely puncture and cut resistant casing which, thanks to its high elasticity, gives especially low rolling resistance, saving battery power and the environment. The breaker also meets the demands of the higher speed e-bikes, of up to 50 km/h. The breaker is also adapted for the higher acceleration torque of e-bikes as well as the faster cornering speeds. The specialist tire for fast e-bikes and rental bikes.
eBike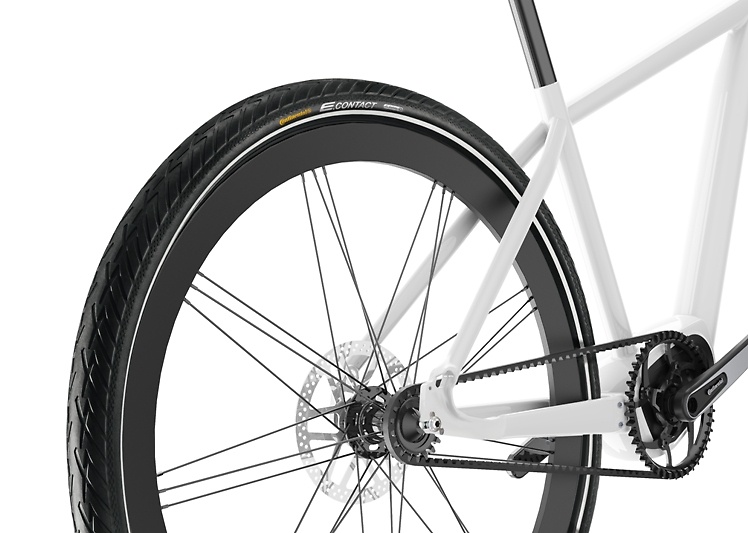 For our E-Bike tire we fall back on over 100 years' experience with moped and motorcycle tires. All of our city/trekking tires are rated to a standard speed of at least 25 km/h. Those tires marked e50 are also certified for S-Pedelecs. With their high quality structure, puncture protection is high and the rolling resistance is low offering protection from premature wear brought about by the additional driving force.
Manufacturer's Code: TYC01348, TYC01349, TYC01350