Continental Cross King CX Race Sport Black Chili Folding Cyclocross Tyre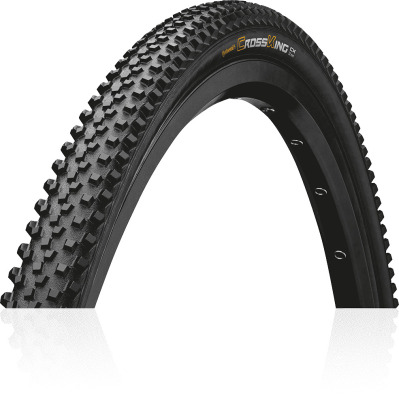 Continental Cross King CX Race Sport Black Chili Folding Cyclocross Tyre
Price:
RRP: $79.04
Save: 10%
700x32C
In Stock
2-3 Days Delivery Time
$71.13
A high performing all-rounder suitable for different terrain.
Smooth running and fast rolling from the evenly distributed central tread, a lot of grip in turns from the pronounced outer lugs. The carcass width of 32 mm complies with UCI rules.
Features
After a successful start on the MTB scene, the Cross King is now stirring excitement at cyclocross events
This powerful all-rounder excels with it's quiet running, fast and extremely grippy profile
Thanks to a smooth 180 tpi nylon carcass and the latest Black Chili compound, this folding tyre guarantees outstanding performance on all surfaces
Ideal for competition and training
Within the UCI's width limit for sanctioned cyclo-cross evens
Handmade in Germany
Folding 32C
Weight 320 grams
Technology
Black Chilli - It's all about how you mix it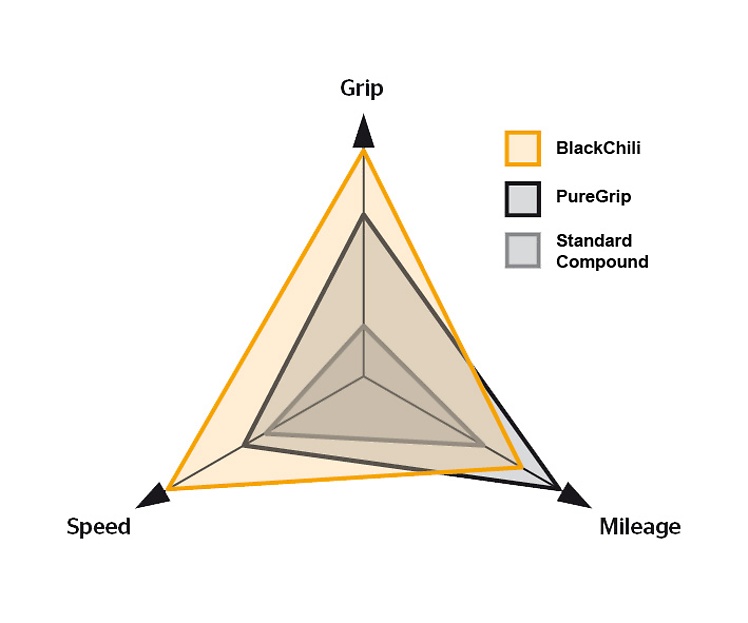 With our unique tread compound, which is produced only in Germany, we have revolutionised the sport of cycling. With the legendary BlackChili Compound we have answered the eternal question of the best balance of grip and rolling resistance for cycling. Regular test wins confirm the measureable and noticeable advantages for the cyclist, established in the laboratory and on the road. The latest polymers as well as specially developed carbon black particles and filler materials guarantee unique performance
RaceSport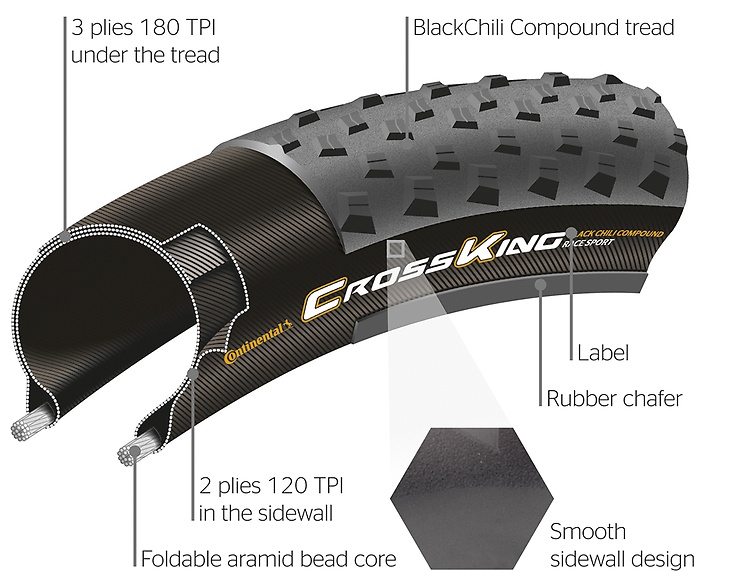 Manufacturer's Code: TYC00451