Bell Super DH MIPS MTB Helmet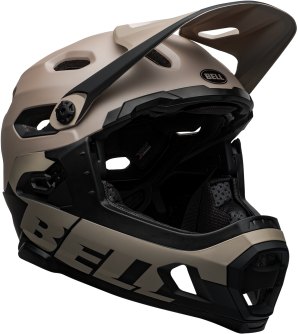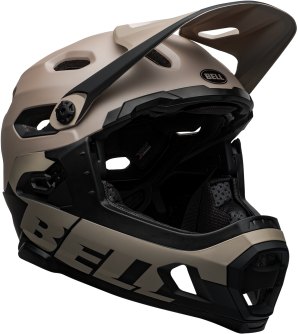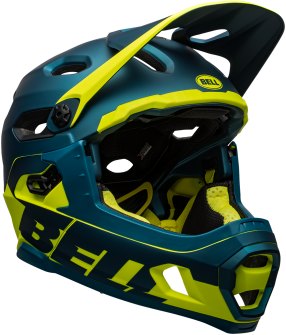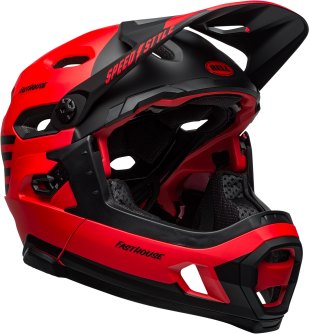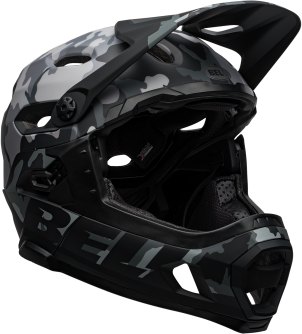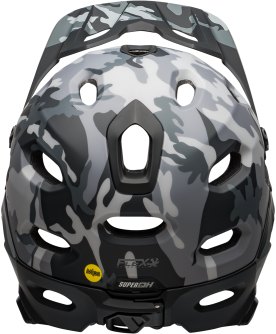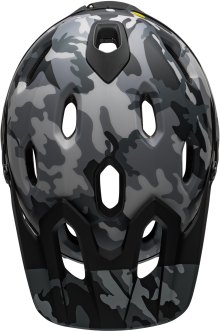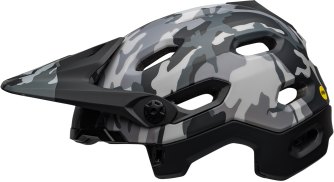 Bell Super DH MIPS MTB Helmet
Black Camouflage - S
$386.67
Black Camouflage - M
$386.67
Black Camouflage - L
$386.67
Sold-Out
Why don't you browse other
Helmets
in stock.
THE HARD CHARGER
In addition to the protection offered by MIPS Spherical, the Super DH is loaded with features; including a 360-degree wraparound, tool-free removable chin bar beefy enough to satisfy the rigors of ASTM 1952 testing, huge eyeglass- and goggle-friendly eye-port, adjustable-height visor, snap-in camera mount, Overbrow Ventilation and X-Static padding, and a quality fit that is second to none. The end result is uncompromising protection and performance, and unparalleled versatility. The Super DH is ready to take World Cup DH runs on the chin, bang out bike park laps until the chairlifts stop running, or settle into hours of backcountry uphill grinding in search of that perfect ribbon of high-consequence singletrack.
Features
MIPS Spherical enhances our ability to address high-speed and low-speed impacts, as well as rotational impacts. Think of it as "comprehensive protection," with the added bonus that we can design better helmet ventilation, too.
Fusion In-Mold polycarbonate shell - A process pioneered by Bell bonds the helmet's outer shell to the EPS foam liner to create a sturdier helmet.
Progressive Layering utilizing two layers of foam: a hard layer against the outer shell closer to the point of potential impact, and a less dense layer closer to the head. Each layer has a thin hard shell molded into it.
Float Fit DH with Fidlock Buckle - A comfortable and secure fit system featuring an easy-to-turn rubber overmolded dial for adjustments
Overbrow Ventilation features intake ports on the brow of the helmet to usher in cool air and push it through the air-channel matrix for full-head ventilation
19 helmet vents, 2 brow ports, 4 chin bar vents
Wraparound chin bar: a removable protective chin bar, designed for trail riding adapability -- no tools required. Warning: All chin bars have limits, and serious injury or death can occur. Read owner's manual carefully before using your helmet.
GoggleGuide adjustable visor: accommodates both goggles and glasses
Integrated breakaway camera mount requiring no zip ties or tape, designed to "break away" upon impact to reduce the risk of injury
CE EN1078, ASTM F1952-00 (Downhill), ASTM F2032-06 (BMX) certified
What is Mips Technology?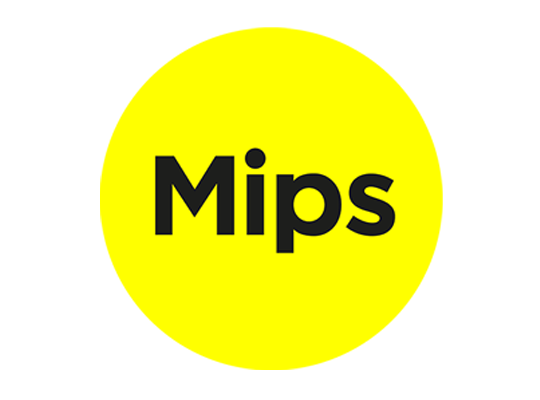 Mips® Safety System
The Mips safety system is designed to add protection against the rotational motion (or kinematics) transmitted to the brain from angled impacts to the head. Rotational motion is a combination of rotational energy (angular velocity) and rotational forces from angular acceleration that both affect the brain and increases the risk for minor and severe brain injuries. Mips' added protection system has been proven to reduce the rotational motion when implemented in a helmet by absorbing and redirecting energies and forces otherwise transmitted to the brain. Read More
---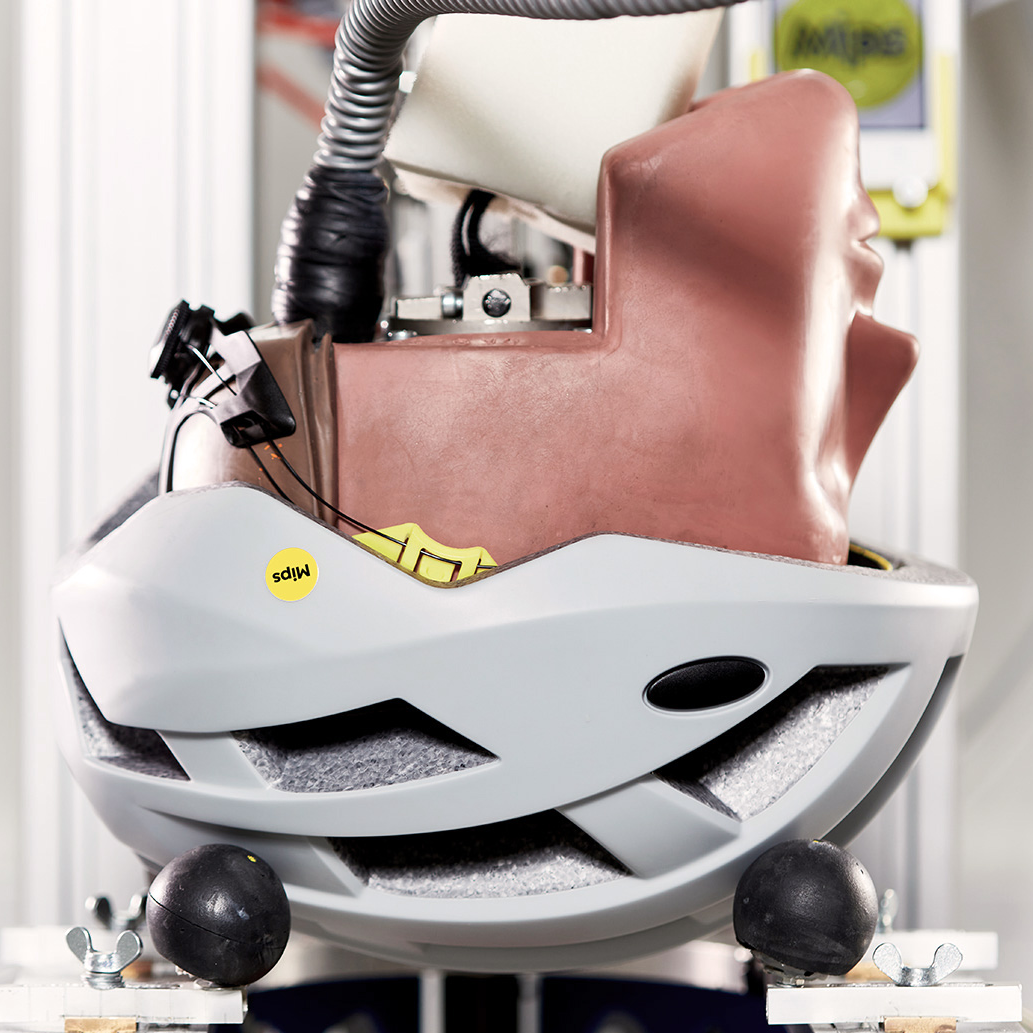 Mips safety system functionality
We know from scientific research that the brain is particularly senstivie to rotation. In the event of an impact, the helmet technology provided by a Mips® safety system is intended to help reduce the impact of rotational energy to the head by enabling a relative movement between the head and helmet.
When such an impact occurs the forces the build up between the head and helmet are immense. These forces can be compared to the weight of up to 10 people sudddenly standing on your helmet. Under such high pressure, the friction between head and helmet makes it hard for the helmet to move– even if the straps are slightly loose or if the helmet doesn't have a properly secure fit as recommended by the manufacturer. But a Mips® low-friction layer inside a helmet can still allow omni-directional movement of 10-15mm when that high load occurs.
---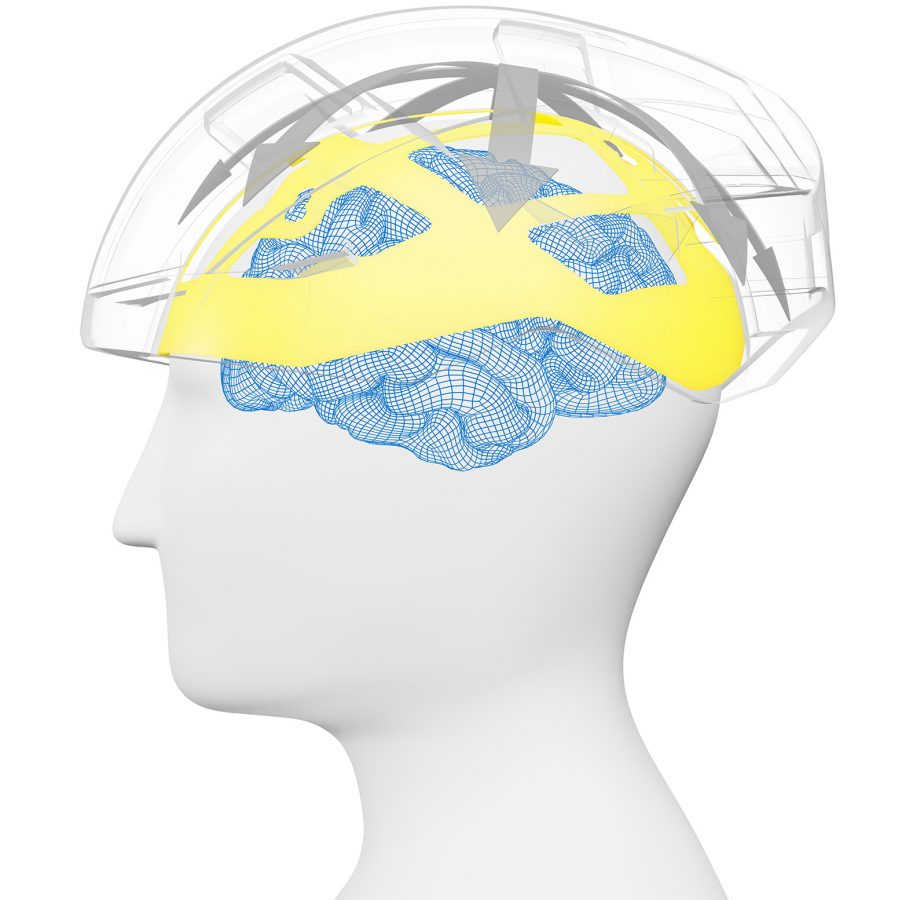 Energy redirection
Most helmets that are certified by industry-accepted safety standards are capable of reducing the energy of a straight, linear impact. But when it comes to angled impacts, which is the most common type of impact from crashes or falls, a Mips® safety system-equipped helmet can also help reduce harmful rotational energy.
Think about a fall on a slippery slope: If you fall and hit your head (or helmet), you will most likely continue in the same direction as before the fall. Alternatively, consider a similar fall on high-friction asphalt– a very different scenario. When your helmet hits the ground, there will most likely be a sudden stop and a rotation of the helmet. Mips intends to redirect that energy away from the head.
Construction
Progressive Layering: The process of engineering a helmet liner with variable EPS foam densities to better manage the transfer of energies after some impacts
Fusion In-Mold polycarbonate shell - A process pioneered by Bell bonds the helmet's outer shell to the EPS foam liner to create a sturdier helmet.
Float Fit DH with Fidlock Buckle - A comfortable and secure fit system featuring an easy-to-turn rubber overmolded dial for adjustments
Size Chart
S - 52-56 cm
M - 55 - 59 cm
L - 58 - 62 cm
Manufacturer's Code: BEH7113180, BEH7113181, BEH7113182, BEH7113168, BEH7113169, BEH7113170, BEH7113174, BEH7113175, BEH7113176, BEH7113156, BEH7113157, BEH7113158