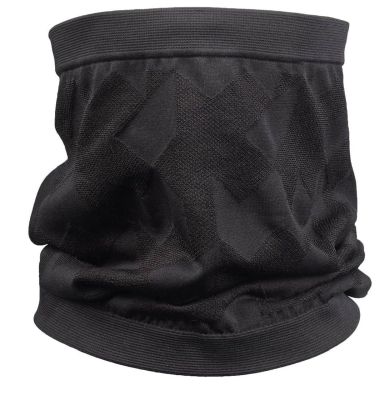 Black - One Size
In Stock
2-3 Days Delivery Time
€22.00
The chameleon of first layers, morphing from cool-weather neck protector to ultrasoft headband, with built-in UV protection and a seamless construction.
One of the most indispensable accessories for year-round riding, the Neck Foil goes where we go. We stack it under the chin for light, all-around insulation in spring and fall. It gets pulled up over the mouth and ears during eye-watering descents. Folded over on itself, it makes the perfect tall headband to block UV rays and prevent sweat from clouding our vision. The list goes on.
Constructed with our Circular Seamless technology, the Foil fabric is free of any irritating side seams, creating a uniform tubular knit that's ultrasoft against the skin. The yarns themselves are made of polyamide, which transport and evaporate moisture much quicker than traditional polyester blends, resulting in a breathable first layer that keeps your neck and head dry and protected.
Key Features
Circular Seamless: A tubular knit technology that's free of side seams, creating an ultrasoft, comfortable feel against your neck, face, and head.
Composition: 100% polyamide, with pique construction featuring distinct ASSOS pattern throughout.
Composition: 100%PA
Manufacturer's Code: P13.80.822.18.OS