Dryrobe Organic Towel Outdoor Change Robe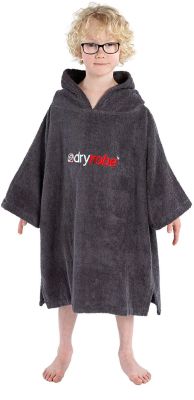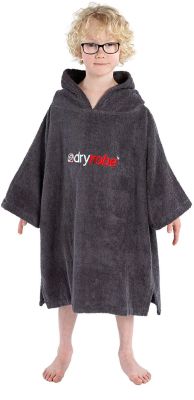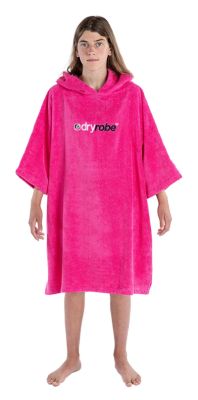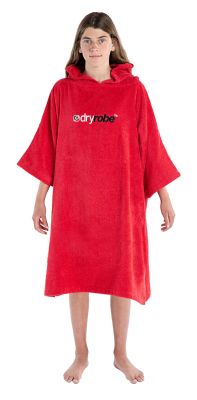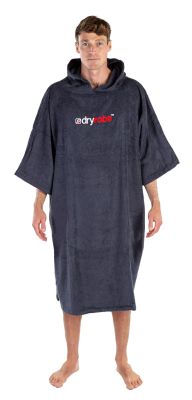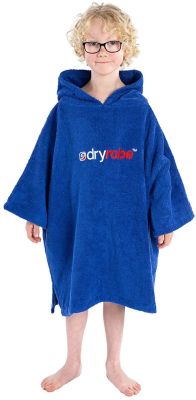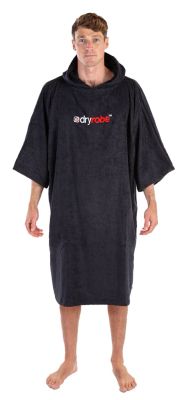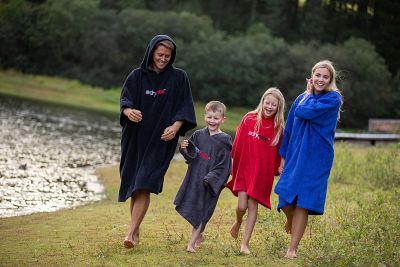 Dryrobe Organic Towel Outdoor Change Robe
XS - Grey
In Stock
2-3 Days Delivery Time
$49.98
S - Blue
$49.98
Add to Cart
shopping_cart
S - Grey
$49.98
Add to Cart
shopping_cart
S - Pink
$49.98
Add to Cart
shopping_cart
S - Red
$49.98
Add to Cart
shopping_cart
L - Blue
$65.19
Add to Cart
shopping_cart
L - Black
$65.19
Add to Cart
shopping_cart
L - Navy Blue
$65.19
Add to Cart
shopping_cart
Designed by surfers, the super-soft to touch Towel dryrobe gives your child enough room to change inside, whilst being covered and protected from the elements. Keeping them warm and dry when getting changed outside.
Made from 100% organic cotton, our unique short length sleeve design allows them to use both hands to get their swimwear, wetsuit or sports gear off and back on without over-exposing themselves.
Features:
Unique short length sleeve design to prevent draughts and unwanted exposure
Made using 100% organic cotton, approved by the Global Organic Textile Standard (GOTS)
High-quality design and detailing, with extra arm coverage and embroidered dryrobe logo on the front
Absorbent, super-soft, 400 gsm organic cotton towelling helps you get dry quickly
Benefits:
Ideal for indoor or spring and summer outdoor changing
You can use both hands to free yourself from the clutches of the super-stretch wetsuit
Designed to give you enough room to change inside, whilst being covered up
Stay warm and dry whilst changing outside
Size Chart:
XS: Age 5-9 years or Height 100 - 135cm
S: Age 10-13 years or Height 135 - 150cm
M: Height 135-180cm
L: Height 177 - 190cm
PLEASE USE COMMON SENSE WHEN USING DRYROBE PRODUCTS
DRYROBE IS IDEAL FOR USE OUT OF THE WATER. BE AWARE THAT FALLING INTO THE WATER WHILE WEARING A DRYROBE WOULD BE A FAR FROM FUN EXPERIENCE AND THERE WOULD BE A SERIOUS RISK OF DROWNING, EVEN FOR THE STRONGEST SWIMMER. BE AWARE OF THE DANGERS, EDUCATE YOURSELF & YOUR CHILDREN TO THE RISKS WITH ALL SPORTING ACTIVITIES. HAVE FUN, STAY WARM & PLAY SAFE.
Manufacturer's Code: S SS OCT SG, S SS OCT P, S SS OCT R, L SS OCT N, XS SS OCT SG, S SS OCT RB, L SS OCT RB, L SS OCT B
Barcodes: 5060758400175, 5060758400144, 5060758400151, 5060758400243, 5060758400120, 5060758400168, 5060758400267, 5060758400236