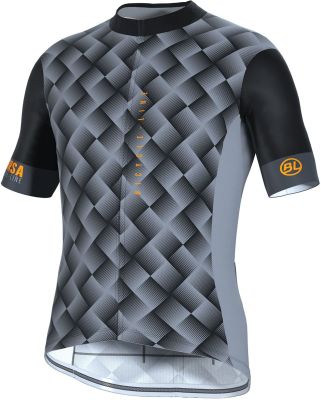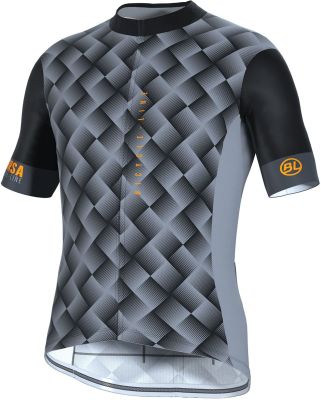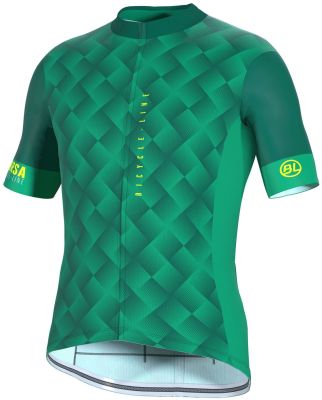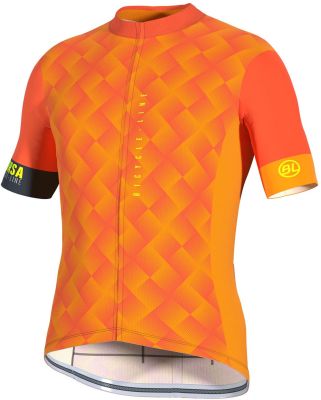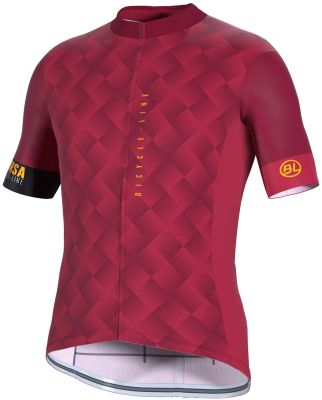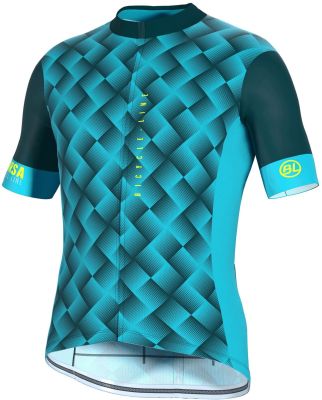 Cycling jersey made with a lightweight closed mesh fabric suitable for cooler summer days. Despite the material, the product features optimal wicking properties. The anatomical cut with elongated and raw-cut giro sleeves, together with the imaginative checkerboard design, make the product innovative in appearance and particularly fashionable.
Features
Micromesh fabric in the front and on the sides.
Elastic and non-deformable fabric on the sleeves.
Back with light and comfortable fabric.
UPF protection (30+).
YKK® Camlock covered zip, full length.
Raw cut sleeves.
Silicone gripper at bottom keeps the jersey in place.
3 open cargo pockets for easy access to essentials.
Reinforced pockets seams.
Slightly longer sleeves to increase aerodynamics.
Reflective elements to increase visibility to keep you safe.
Size Chart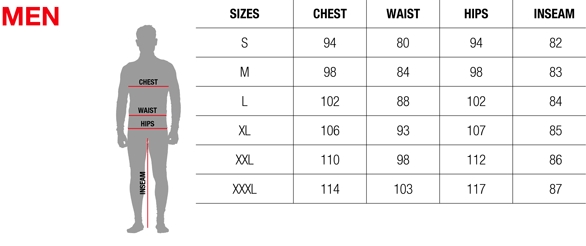 Manufacturer's Code: BL44952-001S, BL44952-001M, BL44952-001L, BL44952-001XL, BL44952-001XXL, BL44952-001XXXL, BL44952-017S, BL44952-017M, BL44952-017L, BL44952-017XL, BL44952-017XXL, BL44952-017XXXL, BL44952-021S, BL44952-021M, BL44952-021L, BL44952-021XL, BL44952-021XXL, BL44952-021XXXL, BL44952-035S, BL44952-035M, BL44952-035L, BL44952-035XL, BL44952-035XXL, BL44952-035XXXL, BL44952-027S, BL44952-027M, BL44952-027L, BL44952-027XL, BL44952-027XXL, BL44952-027XXXL
Barcodes: 8300686159545, 8300686159552, 8300686159569, 8300686159576, 8300686159583, 8300686159590, 8300686159637, 8300686159644, 8300686159651, 8300686159668, 8300686159675, 8300686159682, 8300686159729, 8300686159736, 8300686159743, 8300686159750, 8300686159767, 8300686159774, 8300686159903, 8300686159910, 8300686159927, 8300686159934, 8300686159941, 8300686159958, 8300686159811, 8300686159828, 8300686159835, 8300686159842, 8300686159859, 8300686159866