Classified Powershift CF G30 11s Carbon Gravel Wheelset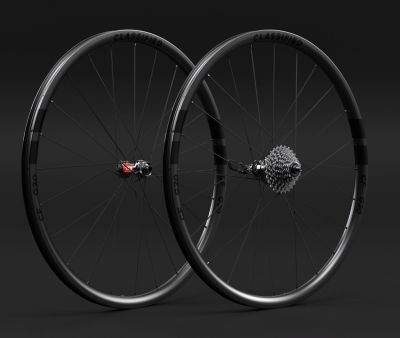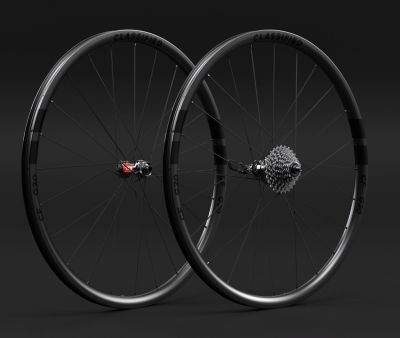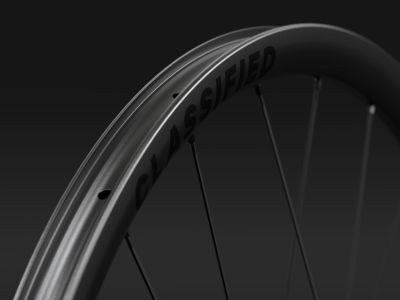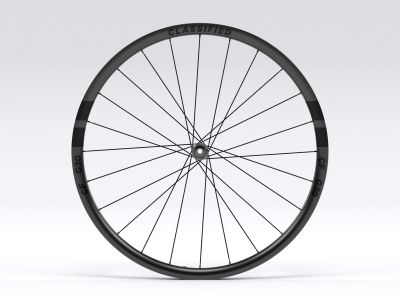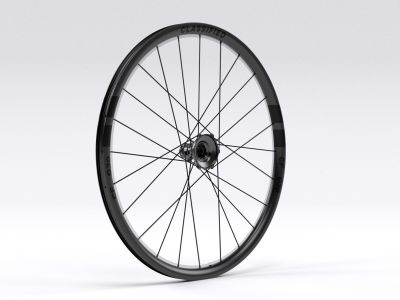 Classified Powershift CF G30 11s Carbon Gravel Wheelset
w. Hope RS4 Front Hub - Black
In Stock
2-3 Days Delivery Time
€2,399.00
w. Classified Front Hub - Black
In Stock
2-3 Days Delivery Time
€2,399.00
Discover Powershift
Classified introduces POWERSHIFT. A wireless shifting technology in the rear hub, replacing the functionality of the front derailleur while allowing you to change gears instantaneously, under full load and with uncompromised ratio coverage and gear steps.
The CF G30, our gravel wheel, is built to withstand the most challenging adventures while keeping the wheels light and stiff to increase ride comfort.
How it works


"Is there an alternative for the front derailleur, offering the same functionality while getting rid of all the downsides?"


After 7 years of development, we introduce POWERSHIFT technology: a wireless 2 speed shifting system, integrated in the rear hub, allowing you to change gears in a split second, under full load and on any terrain.
The advantage of a classified hubshell:
All rear wheels are laced around a Classified hubshell to fit a POWERSHIFT hub. The hub can easily be separated from the hubshell, allowing you to use multiple wheelsets in combination with a single POWERSHIFT hub. Slide any wheelset equipped with a Classified hubshell over your hub to suit the terrain of your choice.
Shift button: A shifter or a satellite shift button will trigger a shift and is attached to the Smart Handlebar Unit, sending out a wireless signal.
Smart thru axle: The Smart Thru Axle receives the wireless shift signal and will trigger the hub to shift using contactless energy transfer.
Powershift hub: The Powershift hub, when receiving the signal, will shift between 2 ratios.
Powershift Hub Key Features:
Instant shifting: 150 miliseconds, that's all it takes
Shifting under full load: Up to 1000 watts
Ultimate gear coverage: 24 gears, small steps, 451% gear range
Highly efficient: More than 99% efficient
Weatherproof: No need to worry about dirt or rain
Competitive weight: Equally light* or lighter than a traditional electronic groupset


"They are super strong. I tried to break them and it didn't work" Tom Boonen


Gear Ratios:
| Big chainring | Virtual small chainring * |
| --- | --- |
| 48 | 33 |
| 50 | 34 |
| 52 | 36 |
| 54 | 37 |
* Factor 0,686
Classified CF G30 Wheelset Specification:
Riding style: Gravel/Road
Powershift Ready: Designed to perfectly fit a Classified POWERSHIFT rear hub
Front Hub: Hope RS4 or DT Swiss 240 DBCL Straightpull (depending on availability)
RIM Type: Carbon, clincher, tubeless ready
RIM Depth: 30mm
Brakes: Disc only
Rim Inner width: 23mm
Rim Outer width: 29,5mm
Spokes: 24 DT Swiss Aerolite SP
Weight wheelset: 1,375g (±5%) (Including front hub, excluding POWERSHIFT rear hub)
Recommended tire size & max tire pressure: 32-42c, 65psi / 4.5Bar
Cassette: 11-speed Classified one-piece steel 11-34T: (11, 12, 13, 14, 15, 17, 19, 21, 24, 28, 34) 205g
FAQ:
How efficient is the hub?
Very efficient! More efficient than a 1x setup and as efficient as a 2x setup. Compared to a 1x, less cross chaining is required, sprocket and chainring sizes are larger and thus chain tension, crank and hub bearing losses are lower. Compared to a 2x; the fact that the 0.7 ratio of the hub still uses the large chainring in front, results in 30% less chain tension and thus lower chain, crank and hub bearing losses. On top of this you will experience that you will use the Classified hub much more frequent than a normal front derailleur, this means that in practice you will have less cross chain losses. The hub does not have any additional losses on in the 1:1 ratio, and is designed to have extremely low losses in the 0.7 ratio which are completely balanced out by the big chainring and straighter chainline by using a Classified setup.
What is the durability?
The Classified hub has an operational lifespan exceeding the lifespan of a bicycle's internal systems, and it requires no maintainance. Bearings are subject to normal wear and can be replaced.

If for any reason you think your Classified product isn't performing as it did when it was new, contact us and we will get you back on two wheels as soon as possible. (See service & spare parts)
What maintenance is required?
None.
The hub's internals are desiged to be maintainance-free.

Wheel bearings are, however, subject to wear as with any other hub, and can be replaced. If you experience play on your Classified hub, contact us and we will get you back on your bike as soon as possible (see service & warranty terms)
Can I shift under load?
Yes, Classified is unique as it can shift under load. You do not have to hold back, or stop pedaling to shift. It is designed to shift even under loads of up to 1000 watts. Futhermore, you can shift while coasting (and back pedaling). And even when standing still - the hub will complete the shift as soon as you start rolling. This all means faster, trouble-free shifting each time, over and over again.
Why does it only have two gears?
By offering 2 gears in combination with a regular derailleur setup, we can offer both a wide range and small gear steps just like you're used to. But by removing the front derailleur you get the dependability and performance you've always wanted.

Our goal is to optimise the drivetrain for performance. This means efficiency, durability and intuitive functionality. We see chain-based drivetrains as a solid platform to achieve this, but we want to remove its weakest link, the front derailleur, as it lacks dependability. Classified offers a wide gear range combined with small gear steps, which was only possible previously using a front derailleur. This is why the Classified hub is operated just like a regular 2x-setup.
Manufacturer's Code: CF G30 - HOPE RS4, CF G30 - CLASSIFIED