Snickers Protein Powder 875g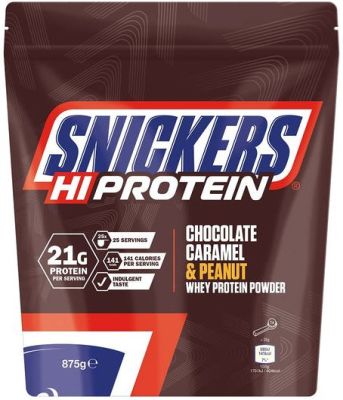 Snickers Protein Powder 875g
€36.00
Add to Cart
shopping_cart
Turn up the taste with the NEW Twix Hi-Protein Chocolate & Caramel Whey Protein powder! Boasting the unmistakable Mars blend, you can now enjoy the delicious flavour of one of the nation's favourite chocolate bars with 21g of protein, and 141 calories per serving.
Nutritional Information
Container Size: 875g Serving Size: 35g Protein: 21g Carbohydrates: 5g Fat: 4g Salt: 0g
Ingredients
whey protein concentrate (milk), whole milk powder, fat reduced cocoa powder, flavourings, chicory root fibre, refined coconut oil, barley malt extract, thickeners: (xanthan gum, guar gum), sweeteners: (acesulfame K, sucralose) Please Note: Nutritional facts and ingredients may vary slightly between flavours.
Manufacturer's Code: 9026