Assos T.tiburu_s7 Bib Shorts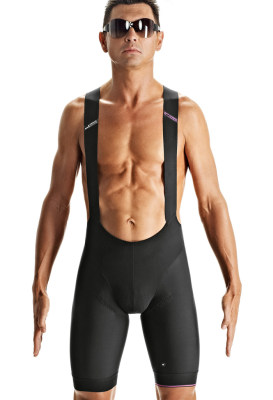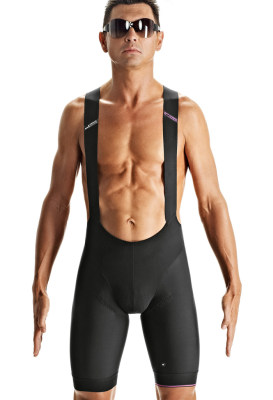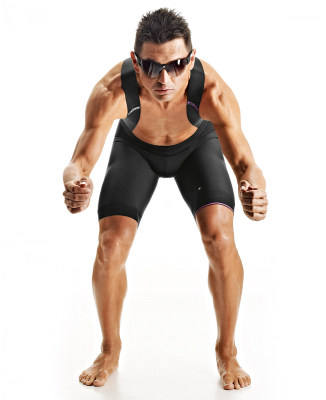 Assos T.tiburu_s7 Bib Shorts
Price:
RRP: $256.01
Save: 20%
Black - TIR
In Stock
2-3 Days Delivery Time
$204.81
Performance bibshorts for cooler days, the successor to the T.607_s5. Back in the80s, Belgian legend Freddy Maertens, a two-time world champion, asked ASSOS to create a heavier bibshort that could be used for tough autumn riding in Belgium.ASSOS did. It is really a niche product for racers or riders who ride a lot all yearround and need fine-tuned climaRange bibshorts.
ALS CLIMARANGE Spring and Fall, also ideal for Nordic summers.
HOW TO USE IT? Just like you would use your regular bibshorts, ideally in combination with your ASSOS Intermediate or Tiburu jacket.
ALS Tips By combining your T.tiburuShorts with ASSOS legwarmers you create tights, increasing the temperature action range of the shorts. This is the combination that our professional clients prefer when they get into earlyWinter riding because it lets them perfectly calibrate the overall length to their anatomy, ensuring a perfect contouring fit around the crotch area, just like regular ASSOS bibshorts but with full-length leg protection. Using this combination, you might no longer need your LL.habu tights.
TECHNOLOGICAL ENGINEERING The big bonus is that it's based on the Game Changer s7 platform, but further refined to suit riding in cooler temperatures. The T.tiburu represents the fore runner of the s7 knickers and tights, to be released by winter 15.
THE CONSTRUCTION ASSOS wouldn't be ASSOS if we took the existing s7 platform and just changed itto a heavier fabric. No! ASSOS went the extra mile and incorporated two additional
ASSOS inventions:
1.BlasenSchutz (bladderProtection) ASSOS first incorporated this feature with the s5 winter tights (2010). The frontpanel between the crotch area and the abdomen features ASSOS Stratagon win-dblock fabric. This ensures your bladder is not exposed to chill winds, which reducesthe need to urinate while riding.
2.Integrated front pad protection (IPP - Patent pending) The insert platform used is from the s7 model équipe, but it features a new front construction. The insert is not sewn directly to the fabric. Instead, it continues to the panel end. This provides an extended layer of protection and no seams at all in the front area. Increased protection, greater comfort. Really nice and functional. Another ASSOS invention, another step towards total comfort.
CAMPIONISSIMO AEPD Like all ASSOS products, the T.tiburu follows our maxim: tailored to fit on the bike in the cycling position. T.tiburu contours to your body like a second skin, featuring the innovative s7 game changer panel platform. Reduced weight, fewer seams, less friction, more stable fit. Given the nature of its purpose and the target riders, T.tiburuhas a racingFit.
ASSOS TEXTILE LABORATORY The T.tiburu is the first ASSOS product to feature our brand new custom type 610.RX fabric, an evolution of the legendary RX series. Everything got better and we are especially happy to report we are now featuring AWR, ASSOS Water Repellent technology, ideal for riding in damp, drizzly or light rain conditions.
Main fabric: 610.RX medium: brushed bi-stretch warp knit fabric with new improved construction, increased abrasion resistant, better thermal insulation and new AWR, ASSOS Water Repellent technology. Protection fabric, lower abdomen features ASSOS Blasenschutz technology:716.Stratagon Ultra. Excellent wind blocking and water repellency, highest moisture vapor permeability (MVP), comfortable bi-stretch two-layer fabric.
KEY FEATURES
-Game Changer s7 platform (patented)
-blasenSchutz technology
-IPP front pad protection (patented)
-AWR - ASSOS Water Repellent technology
-lowVolume, reduced weight
CONCLUSION Definitely not a mainstream item, but the solution for colder climaRange rides when full tights would be too warm and summer bibshorts just not enough. Or if you prefer earlyWinter riding with legwarmers instead of tights, you could add T.tiburuShorts to your wardrobe. They truly are a masterpiece.
Composition
55% PA, 24% PES, 17% EA, 4% PU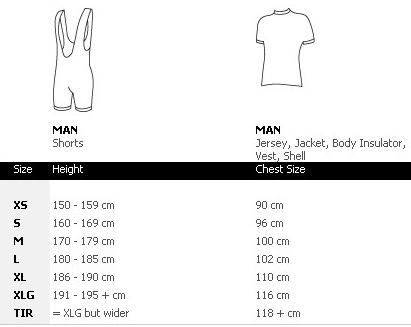 Manufacturer's Code: 11.10.164.12.TIR
Customers who bought this item also bought