Sportsbalm Recovery Cream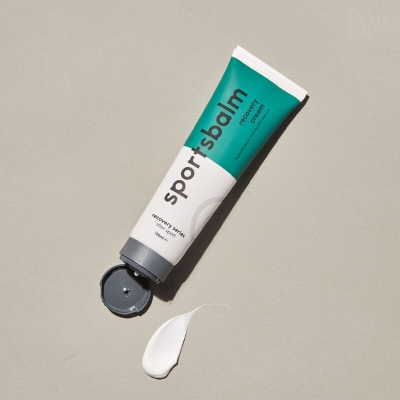 Sportsbalm Recovery Cream
Price:
RRP: €19.00
Save: 8%
In Stock
2-3 Days Delivery Time
€17.50
Sportsbalm Recovery Cream is a muscle relief cream that helps tired and sensitive muscles to recover after a workout. It also soothes heavy legs that can occur after standing or sitting in the same position for a long time. With carefully selected ingredients and a balanced composition, the cream stimulates the blood circulation and cares for the skin. As a result, strained muscles recover faster, so you are quickly back to full strength!
Apply after exercise
Promotes recovery
Nourishes the skin
Provides an invigorating effect
Stimulates blood circulation
100% vegan
Bio-plastic packaging
Why Recovery Cream?
Sportsbalm Recovery Cream helps repair damaged muscle tissue and care for the skin. By stimulating blood circulation, you help the hairline cracks in your muscles to heal quickly. The active ingredient horse chestnut ensures that your blood vessels remain strong and your arterial walls remain elastic and supple. As a result, waste products are properly disposed of and you prevent moisture accumulation. Invigorating and nurturing
When should I use Sportsbalm Recovery Cream?
Sportsbalm Recovery Cream is your go-to after every effort. During an intensive sports session, your muscles are damaged a little. The heavier you load your muscles, the more your muscles have to recover. But even standing for a long day, for example, requires a lot from your muscles and blood vessels. Due to its general effect, the Recovery Cream is suitable for any time.
Manufacturer's Code: SB006