Assos T.laalalaiShorts_s7 Womens Bib Shorts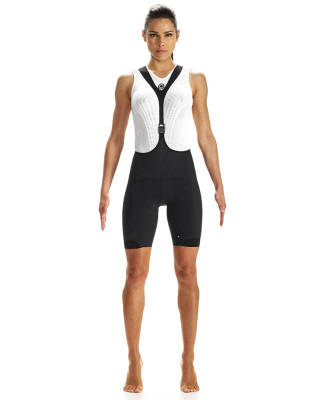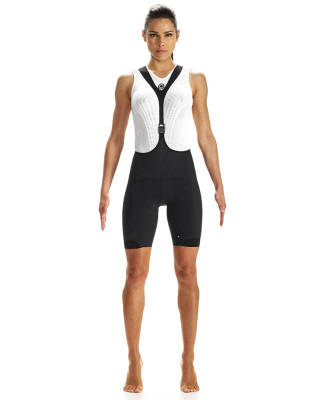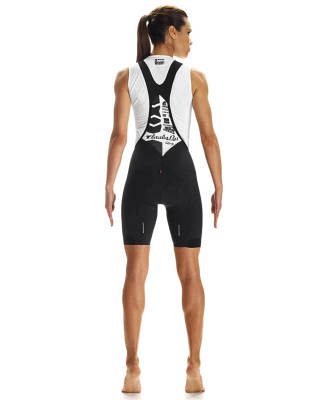 Assos T.laalalaiShorts_s7 Womens Bib Shorts
Price:
RRP: €195.00
Save: 26%
WHAT IS IT?
These are our first female-specific S7 bib shorts. After changing the game for the men, we have now developed a women's version of these ground-breaking shorts, allowing everyone to experience Royal Comfort while on the bike.
HOW TO USE IT
Alone, directly on your skin with a skinFoil on your upper body. If the weather is a little cooler, they match perfectly with either Assos legWarmer or kneeWarmer.
TECHNOLOGICAL ENGINEERING
Taking everything we have learned from our S7 generation of shorts, we have created something revolutionary for the female rider who demands superior performance. With our all-new insert, a cut that improves comfort, new clasp, and enhanced bibs and back, these bib shorts are a game changer for female cyclists.
THE CONSTRUCTION
Brand new insert, which takes the innovations of the T.équipe_S7 insert for men, has been revised specifically for female anatomy _ Takes many of the key design features found in the no-bib version of these shorts that were launched last summer
Refining our mono-bib construction, these shorts offer greater comfort
Includes the all-new magnetic closer system, which gives enhanced performance and comfort
Made from our type.439 material, these shorts offer slightly more compression than our previous models
On the legs, we placed the elastic on the outside to increase comfort
As with all our S7 generation shorts, the material has an added iceColor treatment
The new bibs have been designed with a slightly wider shoulder for added comfort
THE KEY FEATURES
New female-specific S7 generation insert
Wider bibs for added comfort
Refined mono-bib
External elastic on the legs for added comfort
Made with type.439 material for increased performance
type.221 mesh material on the back for added breathability
All new magnetic clasp on the mono-bib for easier closing and added comfort
CONCLUSION
These are the ASSOS women's bib shorts that set the new standard. Taking all the technologies from our S7 generation of shorts, these are the perfect shorts for the female rider who demands the most from her apparel.
Size Chart: