Look Keo 2 Max Blade White - 8 Nm Road Pedals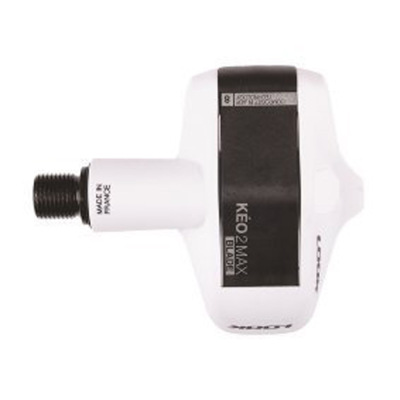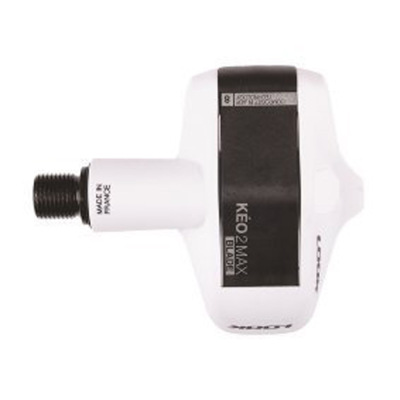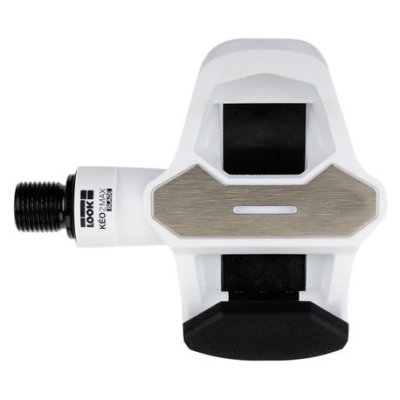 Look Keo 2 Max Blade White - 8 Nm Road Pedals
Price:
RRP: $136.06
Save: 33%
In Stock
2-3 Days Delivery Time
$90.73
The small detail that makes all the difference
Key features:
Blade technology applied to the Keo 2 Max: new clip-in/clip-out sensations, aerodynamic profile
Large and wide platform (400 mm? / 60 mm) for excellent pedalling stability and good power transfer
New spindle system providing reduced platform height (14 mm)
2 clip-out tension settings: 8 / 12
Technical specification:
USE: ROAD - FROM CYCLOSPORTTO COMPETITION
BODY: COMPOSITE
SPINDLE: CHROMOLY STEEL
THREAD: 9/16 X 20 MM
BEARINGS: 2 BALL BEARINGS, 1 NEEDLE BEARING
SPINDLE/SOLE HEIGHT: 14 MM
PEDAL / CRANK DISTANCE: 53 MM
CLEATS: GREY KEO GRIP CLEATS
ANGULAR MOVEMENT: 0?, 4.5? OR 9? DEPENDING ON CLEAT TYPE (BLACK, GREY OR RED)
PEDAL WEIGHT: 120 G. (308 G PER PAIR WITH CLEATS AND SCREWS)
COLOURS: BLACK - WHITE
ACCESSORIES: ONE PAIR OF GREY KEO GRIP CLEATS FASTENERS (6 SCREWS 5 X 11 MM AND 6 WASHERS)
WARRANTY: 2 YEARS
Technology:
COMPOSITE MATERIAL BLADE: The Keo 2 Max Blade is made of injection-moulded composite fibreglass material providing cleaner engagement than a Keo 2 Max pedal but less radical than a Keo Blade 2. Two blade versions are offered for 2 different tension levels: version 8 and version 12. Integrating the blade into the pedal body gives the Keo 2 Max Blade and aerodynamic profile for optimal air flow.
VERY LARGE PEDAL PLATFORM AREA: With a 400 mm2 stainless steel platform, the Keo 2 Max Blade is positioned between the Keo 2 Max and the Keo Blade 2 providing excellent stability and very good pedalling efficiency. This efficiency is also made possible by permanent cleat-stop contact: the shape of the stops at the rear of the pedal has been designed to fit the shape of the rear of the Keo cleats.
TOP QUALITY SPINDLE SYSTEM: The spindle system used on the Keo 2 Max Blade is the same as that used on the Keo Blade 2: 2 ball bearings and one needle bearing thus ensuring high product reliability, besides passing tests in excess of standards* that LOOK commits to having its products subjected to 2 million cycles at 100 rpm with a 90 kg load on the centre of the pedal and eccentric rotation (the standard requiring 100,000 centred rotation cycles with a 65 kg load). This is the equivalent of a 1,700 watt sprint by Mark Cavendish at 100 rpm for 333 hours!
Q-FACTOR ADJUSTMENT: The new LOOK spindle's 14 mm thread length enables Q-Factor to be adjusted by 2 mm using a special spacer available as a spare part.This increases from 53 to 55 mm.
Manufacturer's Code: 00009798