Garmin Forerunner 245 HRM GPS Watch
Garmin Forerunner 245 HRM GPS Watch
Now
$255.09
+ Free Postage to Ireland and UK
You save $88.73 = 26%
ONLINE ONLY
This product is available in our online store only. Not available on shop floor. However you can buy it online and collect in-store.

GPS running smartwatch with advanced training features
You do the running. Forerunner 245 does the thinking. This GPS smartwatch doesn't just tell you where you ran. It tracks your stats, crunches the numbers and gets to know all about your performance, your running form, your training history and even your goals. All you need to focus on is putting one foot in front of the other.
Features:
Evaluates your training status to indicate whether you would benefit from another session this week or have been overdoing it and need a rest day; offers additional performance monitoring features
Get free adaptive training plans from Garmin Coach, or create your own custom workouts on our Garmin Connect™ online fitness community
Provides advanced running dynamics1, including ground contact time balance, stride length, vertical ratio and more
Safety and tracking features2, such as built-in incident detection, makes it easy to share your location
Customise with free watch faces, apps and more from our Connect IQ™ Store
Battery life: up to 7 days in smartwatch mode; up to 24 hours in GPS mode
In The Box:
Forerunner 245
Charging/data cable
Documentation
Advanced performance analytics
What amount of training is right for you? Forerunner 245 offers personalised training and recovery insight for smarter training decisions, helping you prepare for your next race. It keeps tabs on your VO2 max and understands how heat and altitude impact your performance. The higher your VO2 max, the higher you can expect to perform, which is exactly what is shown by the performance condition metric. Training status evaluates your recent exercise history and performance indicators to let you know if you're training productively, peaking or overreaching. See how your workouts influence the development of endurance, speed and power with aerobic and anaerobic training effect feedback. Recovery time helps you maximise the benefit of your efforts by predicting when you will be ready for your next tough challenge. You can even view your overall training load, which measures your exercise volume from the last 7 days and compares it to the optimal range for your fitness and recent training history.
More ways to work out
Running is what you do, so train smarter with the tools available from our Garmin Connect online fitness community. Create your own custom workouts, or download free ones that sync right to your watch. Or, if you've got a specific goal in mind for your next 5K, check out Garmin Coach. Featuring guidance from expert coaches and free training plans that adapt to you and your goals, it's a foolproof way to get to the finish line. As part of your training plan, it can even help you predict your race time. What about when you want to switch it up? Forerunner 245 also has activity profiles for cycling, pool swimming, indoor rowing and even for using the elliptical or stair-stepper.
Analyse your running form
The Forerunner 245 GPS smartwatch also has the tools you need to improve your running form. The watch measures crucial running metrics such as cadence, stride length, ground contact time and balance, vertical oscillation and vertical ratio. These measurements are the key to understanding your form, so you can bring your best on every run and at every race. Your Forerunner 245 can start tracking these metrics with the addition of a compatible heart rate strap or the compact Running Dynamics Pod, which clips right onto your waistband.
More ways to customise
Check out our Connect IQ Store, where you can add personality to Forerunner 245 by downloading apps, widgets, watch faces and more. It's easy and — even better — it's free. New apps are added every day, so you can keep tabs on when your Uber will arrive, challenge yourself with the Strava Relative Effort app, and even use the AccuWeather MinuteCast app to find out when the rain will start.
Stay connected on the run
Forerunner 245 makes it easy to run without leaving important smart features behind. Once paired with your compatible smartphone, you'll be able to receive text messages and see social media updates, emails and more right on your wrist. New safety and tracking features make it easy to share your location with chosen contacts in case you need assistance — manually, or automatically with built-in incident detection, if needed. So, lace up your shoes and head out with a little extra peace of mind.
Share and compete
Syncing your activities to Garmin Connect is for more than just storing your data. Garmin Connect is a thriving online community where people on the go can connect and compete by joining challenges, encourage each other's successes and even share their triumphs via social media. Garmin Connect is free and available on the web or on your smartphone.
Wellness and advanced sleep monitoring
The Forerunner 245 smartwatch has tools to help keep tabs on your overall well-being and the sleep3 you're getting at night. These tools provide crucial insight you can use to maximise your training. For example, it's our first running watch to include a Pulse Ox sensor4. This wrist-based sensor estimates your body's blood oxygen saturation, which can help gauge how your body is absorbing oxygen — especially while you sleep. And to help you optimise your body's energy, Body Battery™ energy monitoring uses collected data to gauge your energy reserves at any moment, so you can plan your day to optimise times for activity and rest.
Menstrual cycle tracking
Get a better understanding of your body using the Garmin Connect™ menstrual cycle tracking feature. Use it to track your cycle, log physical and emotional symptoms and record personal notes. You'll get education about training and nutrition during each phase of your current cycle, too. With the Connect IQ™ app, you'll get cycle updates delivered to your wrist — including period reminders, cycle details and symptoms logged for the day.
Specifications:
General
Lens material Corning® Gorilla® glass 3
Bezel material Fiber-reinforced polymer
Quick Release Bands Yes (20 mm, Industry standard)
Strap material Silicone
Physical size 42.3 x 42.3 x 12.2 (mm); Fits wrists with a circumference of 127-204 mm
Display size 1.2" (30.4 mm) diameter
Display resolution 240 x 240 pixels
Display type Sunlight-visible, transflective memory-in-pixel (MIP)
Weight 38.5 g
Battery life Smartwatch Mode: Up to 7 days; GPS mode: Up to 24 hours
Water rating Swim, 5 ATM
Colour display
Memory/history 200 hours of activity data
Clock features
Time/date
GPS time sync
Automatic daylight saving time
Alarm clock
Timer
Stopwatch
Sunrise/sunset times
Sensors
GPS
GLONASS
Galileo
Garmin Elevate™ wrist heart rate monitor
Compass
Accelerometer
Pulse Ox
Daily smart features
Connectivity Bluetooth®, ANT+®
Connect IQ™ (downloadable watch faces, data fields, widgets and apps)
Smart notifications
Text response/reject phone call with text (Android™ only)
Calendar
Weather
Controls smartphone music
Find my phone
Find my watch
VIRB® camera remote
Smartphone compatibility iPhone® and Android™
Compatible with Garmin Connect™ Mobile
Safety and tracking features
Incident Detection during select activities Yes (Smartphone required)
Assistance Yes (Smartphone required)
LiveTrack
Live Event Sharing Android™ Only
Activity tracking features
Step counter
Move bar (displays on device after a period of inactivity; walk for a couple of minutes to reset it)
Auto goal (learns your activity level and assigns a daily step goal)
Sleep monitoring (monitors total sleep and periods of movement or restful sleep)
Calories burned
Distance travelled
Intensity minutes
TrueUp™
Move IQ™
Fitness age Yes (in app)
Body Battery™ Energy Monitor
All-day stress tracking
Fitness equipment/gym
Available gym activity profiles

Strength training,
Cardio training,
Elliptical training,
Stair stepping,
Indoor rowing
Yoga

Cardio workouts
Strength workouts
Automatic rep counting
Training, planning and analysis features
GPS speed and distance
Customisable screen(s)
Customisable activity profiles
Auto Pause®
Interval training
Advanced workouts
Downloadable training plans
Auto Lap®
Manual lap
Configurable lap alerts
VO2 max
Training status (lets you see if you're training effectively by tracking your training history and fitness level trend)
Training load (your total training load for the last 7 days calculated from estimated EPOC)
Training effect (aerobic)
Training effect (anaerobic)
Customisable alerts
Audio prompts
Finish time
Virtual partner
Race an activity
Course guidance
Touch and/or button lock
Auto scroll
Activity history on watch
Physio TrueUp
Heart rate features
HR zones
HR alerts
HR calories
% HR max
% HRR
Recovery time
Auto max HR
HR broadcast (broadcasts HR data over ANT+™ to paired devices)
Running features
Available run profiles

Running,
Treadmill running,
Indoor track running,
Trail running

GPS-based distance, time and pace
Running dynamics Yes (with compatible accessory)
Vertical oscillation and ratio (the degree of 'bounce' in your running motion and the cost-benefit ratio with stride length) Yes (with compatible accessory)
Ground contact time and balance (shows how much time, in the running motion, your foot is on the ground rather than in flight and lets you check your running symmetry) Yes (with compatible accessory)
Stride length (real time) Yes (with compatible accessory)
Cadence (provides real-time number of steps per minute)
Performance condition (after running 6–20 minutes, compares your real-time condition to your average fitness level)
Run workouts
Race predictor
Foot pod capable
Outdoor recreation features
Point-to-point navigation
Bread crumbtrail in real time
Back to start
TracBack®
UltraTrac mode
Distance to destination
GPS coordinates
Cycling features
Available cycling profiles
Courses
Race an activity
Time/distance alerts (triggers alarm when you reach goal)
Compatible with Varia Vision™ (head-mounted display)
Compatible with Varia™ radar (rear-facing radar)
Compatible with Varia™ lights
Speed and cadence sensor support (with sensor)
Swimming features
Available swim profiles
Pool swim metrics (lengths, distance, pace, stroke count/rate, calories)
Stroke type detection (freestyle, backstroke, breaststroke, butterfly)
Swim efficiency (SWOLF)
Drill logging
Pool swim workouts
Connectivity
Smartphone compatibility iPhone® and Android™
Press Reviews

"I suspect the Forerunner 245 (and Forerunner 245 Music) will make a lot of folks pretty happy, and for good reason: It basically reduces the price of a higher end Garmin running watch by $100. As has been the strategy for each successive Garmin fitness/outdoors release, they simply add new features at the higher end, and then roll the previously higher end features into the next mid-range watch. Rinse…repeat." Read Full Review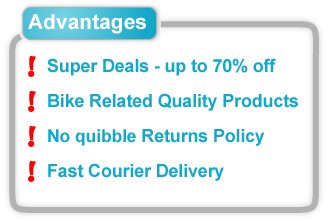 What is CycleSuperDeal?
Every week we offer our customers one Bike-Related Top Brand Product at a massive reduced price. Often below cost.


This offer is available for limited time period
(All Wednesday: from 00:01 till midnight Irish Time)
or as long as stock lasts. So Better HURRY!


This is online offer only. This offer is not available in store


Don't miss out. Sign Up now for our CycleSuperDeal Newsletter


See our Previous Deals to know what you can expect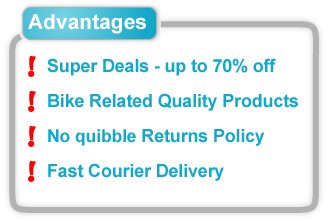 Terms & Conditions
Product Information:
No responsibility is accepted whatsoever for supplying full and accurate product specifications – please consult with the appropriate manufacturer's website for these.
Ordering:
There is a limit of 4 items per order, due to the nature of the offer and to ensure everyone has a fair chance to avail of it.
Delivery Cost:
Free Shipping to Ireland & UK
You cay collect your order in-store, where it will be held for you from the following day (usually Thursday).
Delivery on the Cycle SuperDeal offer is available only in Ireland & UK.
Payment:
The Realex Payment Gateway is our chosen payment services provider, which guarantees industry-leading security for your transaction.
Vouchers & Discount Codes:
Due to the nature of this offer, no vouchers or discounts codes can be used in conjunction with the Cycle SuperDeal.
Shipping:
Orders are shipped using GLS Courier services.
Please allow up to 7 working days for delivery of the Cycle SuperDeal items.
Please ensure you are familiar with the applicable delivery charge listed above.
Products in the Cycle SuperDeal are listed separately to those of the Cycle SuperStore website and the deal is sold as a separate entity and as such cannot be combined with the shopping basket functionality or other products of the Cycle SuperStore website.
All deliveries require signature upon receipt and exact delivery times cannot be guaranteed.
Collection in the shop:
It is possible to collect your Cycle SuperDeal purchase in our store.
Please note is not possible at any time to purchase or request to purchase the Cycle SuperDeal items in-store as it is exclusively a web-based offer.
Items will only be available for collection on the day following the offer (usually Thursday).
Items will be strictly held for 7 days only and failure to collect your item during this will result in the item being returned to stock.
In this eventuality, a 25% restocking charge will apply.
Sold Out:
As there are limited quantities of Cycle SuperDeal products for purchase, it can be that on occasion the product becomes sold out before everyone who wishes to has made a purchase. Due to these limited quantities, once the item has sold out, the Cycle SuperDeal is concluded and we do not re-stock or re-order more product to satisfy outstanding demand.
Returns Policy:
Our Returns Policy for the Cycle SuperDeal matches exactly that of the overall Cycle SuperStore Returns Policy and is a strictly No-Hassle policy.
Faulty Goods:
Please consult the Cycle SuperStore Returns Policy for full details of the procedure in the event of Faulty Goods.
Garmin Edge 1030 GPS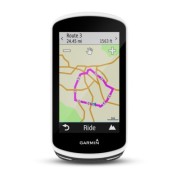 You save $199.64 = 29%
M-Part Torque Wrench
You save $33.27 = 46%
Pearl Izumi Softshell Gel Mens Gloves
You save $28.84 = 40%
Cycliq Fly12 CE Front Full HD Bike Camera + 600 Lumen Light
You save $110.91 = 33%
Dirt Wash Ultimate Bike Care Kit
You save $34.38 = 44%
Madison Isoler Insulated Reversible Gilet Mens & Womens
You save $38.82 = 39%
Cycliq FLY6 CE Bike Camera & Rear Light
You save $61.00 = 29%
Shimano S3100R NPU+ Unisex Waterproof Road Overshoes
You save $32.16 = 49%
Shimano Variable Condition Jacket Mens & Womens
You save $55.46 = 43%
Endura Windchill Mens Gloves Twin Pack
You save $27.73 = 31%
Shimano Men's Thermal Bib Shorts
You save $61.00 = 50%
Ogio All Access Camera Backpack
You save $83.24 = 52%