Continental Grand Prix 5000 700c Black Chili Folding Road Tyres 2 Pack
Continental Grand Prix 5000 700c Black Chili Folding Road Tyres 2 Pack
Now
$99.81
+ Free Postage to Ireland and UK
You save $49.35 = 33%
ONLINE ONLY
This product is available in our online store only. Not available on shop floor. However you can buy it online and collect in-store.
It's been 14 years since the GP 4000 was first conceived. In that time it has two updates and established self as the undisputed best all-rounder in the field, creating an entire new performance level and benchmark for all other race clinchers to be tested against
Ride faster, more comfortable and with increased puncture protection
The 5000 is not a facelift with a new hot patch/sticker, it is a new tyre from the ground up
12% less rolling resistance than the 4000SII
20% boost in puncture protection
5g lighter than the 4000S II 700x25C
Active Comfort Technology - Embedded in the tyre construction the Active Comfort Technology absorbs vibrations and smoothens your ride
Lazer Grip - the lazered micro profile structure expands over the tyres shoulder and provides outstanding cornering
New BlackChili Compound - visually blacker, the new mix of BlackChili aids reduction of rolling resistance and increased grip
Vectran Breaker
Constructed from 3 plies, totalling 330Tpi
Wheel Diameter: 700c
Press Reviews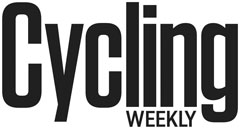 The market leader was never going to go downhill in its newest guise - and with the Continental Grand Prix 5000, the brand has made the best better. Read More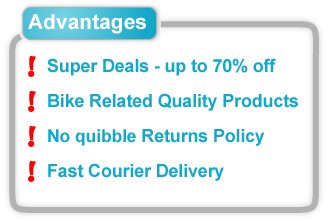 What is CycleSuperDeal?
Every week we offer our customers one Bike-Related Top Brand Product at a massive reduced price. Often below cost.


This offer is available for limited time period
(All Wednesday: from 00:01 till midnight Irish Time)
or as long as stock lasts. So Better HURRY!


This is online offer only. This offer is not available in store


Don't miss out. Sign Up now for our CycleSuperDeal Newsletter


See our Previous Deals to know what you can expect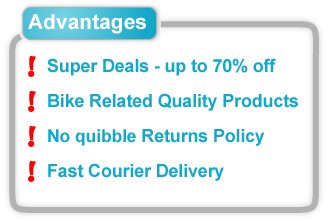 Terms & Conditions
Product Information:
No responsibility is accepted whatsoever for supplying full and accurate product specifications – please consult with the appropriate manufacturer's website for these.
Ordering:
There is a limit of 4 items per order, due to the nature of the offer and to ensure everyone has a fair chance to avail of it.
Delivery Cost:
Free Shipping to Ireland & UK
You cay collect your order in-store, where it will be held for you from the following day (usually Thursday).
Delivery on the Cycle SuperDeal offer is available only in Ireland & UK.
Payment:
The Realex Payment Gateway is our chosen payment services provider, which guarantees industry-leading security for your transaction.
Vouchers & Discount Codes:
Due to the nature of this offer, no vouchers or discounts codes can be used in conjunction with the Cycle SuperDeal.
Shipping:
Orders are shipped using GLS Courier services.
Please allow up to 7 working days for delivery of the Cycle SuperDeal items.
Please ensure you are familiar with the applicable delivery charge listed above.
Products in the Cycle SuperDeal are listed separately to those of the Cycle SuperStore website and the deal is sold as a separate entity and as such cannot be combined with the shopping basket functionality or other products of the Cycle SuperStore website.
All deliveries require signature upon receipt and exact delivery times cannot be guaranteed.
Collection in the shop:
It is possible to collect your Cycle SuperDeal purchase in our store.
Please note is not possible at any time to purchase or request to purchase the Cycle SuperDeal items in-store as it is exclusively a web-based offer.
Items will only be available for collection on the day following the offer (usually Thursday).
Items will be strictly held for 7 days only and failure to collect your item during this will result in the item being returned to stock.
In this eventuality, a 25% restocking charge will apply.
Sold Out:
As there are limited quantities of Cycle SuperDeal products for purchase, it can be that on occasion the product becomes sold out before everyone who wishes to has made a purchase. Due to these limited quantities, once the item has sold out, the Cycle SuperDeal is concluded and we do not re-stock or re-order more product to satisfy outstanding demand.
Returns Policy:
Our Returns Policy for the Cycle SuperDeal matches exactly that of the overall Cycle SuperStore Returns Policy and is a strictly No-Hassle policy.
Faulty Goods:
Please consult the Cycle SuperStore Returns Policy for full details of the procedure in the event of Faulty Goods.
100% Speedcraft Smoked Lens Sunglasses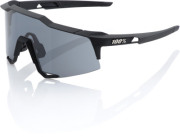 You save $90.84 = 51%
Fulcrum Racing 5 Road Wheelset 2019
You save $60.56 = 18%
Shimano RP5 SPD-SL Road Shoes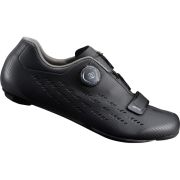 You save $57.20 = 38%
Cycliq Fly12 CE Front HD Bike Camera + 600 Lumen Light
You save $84.11 = 25%
SP Connect Bike Bundle Smartphone Case & Mount
You save $28.04 = 42%
Endura FS260-Pro Adrenaline Race Cape II Mens & Womens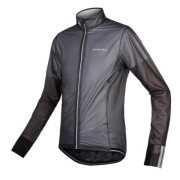 You save $28.04 = 28%
Continental Race 28 700x20-25c Road Tube 6 Pack
You save $22.43 = 40%
Thule 9708 HangOn 4 Bike Towbar Mounted Car Rack
You save $50.47 = 26%
Shimano Mirror Cool Men's Jersey
You save $56.07 = 43%
Shimano RP4 SPD-SL Road Shoes Mens & Womens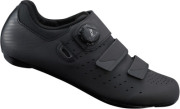 You save $57.20 = 39%
Shimano Compact Mens Windbreaker
You save $26.92 = 35%
Shimano Ultegra / 105 11s Wide Ratio Upgrade Kit
You save $89.72 = 38%