SKS Raceblade Long II Mudguards Set
SKS Raceblade Long II Mudguards Set
Now
$45.63
+ Free Postage to Ireland and UK
You save $17.19 = 27%
ONLINE ONLY
This product is available in our online store only. Not available on shop floor. However you can buy it online and collect in-store.
Black
In Stock
Ready for despatch
Silver
In Stock
Ready for despatch

The ultimate spray protection.
This ultra long clip-on mudguard set for road bike tyres up to max 25mm width protects you, whether you're riding your road bike in a warm summer rain or on solitary winter trips. The end of each mudguard extends to below the hub axles. This length ensures a full coverage, meaning you, and also the cyclist behind you, are spared from splashing.
They can be perfectly adapted to the radius of the wheel by adjusting the length of the stays. Once the metal mounting brackets are fitted to the bicycle the mudguards can be clipped on and off in seconds making them ideal in case of need. Brackets attach at brake bolts and skewers.
Specification
Weight:493g (incl. fittings)
Wheel size:28 "
Tyre width: 25mm
Length front fender: 525 + 150 mm
Length rear fender: 805 + 150mm
Press Review

"Verdict: A timely update to a classic with better security/longevity, but the lack of disc frame mounting options needs addressing." Read Full Review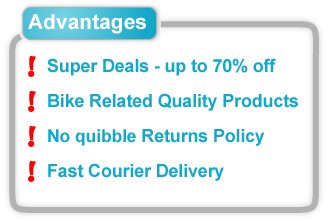 What is CycleSuperDeal?
Every week we offer our customers one Bike-Related Top Brand Product at a massive reduced price. Often below cost.


This offer is available for limited time period
(All Wednesday: from 00:01 till midnight Irish Time)
or as long as stock lasts. So Better HURRY!


This is online offer only. This offer is not available in store


Don't miss out. Sign Up now for our CycleSuperDeal Newsletter


See our Previous Deals to know what you can expect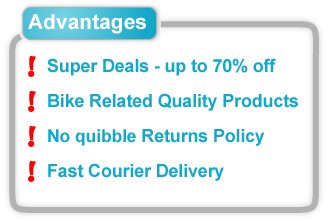 Terms & Conditions
Product Information:
No responsibility is accepted whatsoever for supplying full and accurate product specifications – please consult with the appropriate manufacturer's website for these.
Ordering:
There is a limit of 4 items per order, due to the nature of the offer and to ensure everyone has a fair chance to avail of it.
Delivery Cost:
Free Shipping to Ireland & UK
You cay collect your order in-store, where it will be held for you from the following day (usually Thursday).
Delivery on the Cycle SuperDeal offer is available only in Ireland & UK.
Payment:
The Realex Payment Gateway is our chosen payment services provider, which guarantees industry-leading security for your transaction.
Vouchers & Discount Codes:
Due to the nature of this offer, no vouchers or discounts codes can be used in conjunction with the Cycle SuperDeal.
Shipping:
Orders are shipped using GLS Courier services.
Please allow up to 7 working days for delivery of the Cycle SuperDeal items.
Please ensure you are familiar with the applicable delivery charge listed above.
Products in the Cycle SuperDeal are listed separately to those of the Cycle SuperStore website and the deal is sold as a separate entity and as such cannot be combined with the shopping basket functionality or other products of the Cycle SuperStore website.
All deliveries require signature upon receipt and exact delivery times cannot be guaranteed.
Collection in the shop:
It is possible to collect your Cycle SuperDeal purchase in our store.
Please note is not possible at any time to purchase or request to purchase the Cycle SuperDeal items in-store as it is exclusively a web-based offer.
Items will only be available for collection on the day following the offer (usually Thursday).
Items will be strictly held for 7 days only and failure to collect your item during this will result in the item being returned to stock.
In this eventuality, a 25% restocking charge will apply.
Sold Out:
As there are limited quantities of Cycle SuperDeal products for purchase, it can be that on occasion the product becomes sold out before everyone who wishes to has made a purchase. Due to these limited quantities, once the item has sold out, the Cycle SuperDeal is concluded and we do not re-stock or re-order more product to satisfy outstanding demand.
Returns Policy:
Our Returns Policy for the Cycle SuperDeal matches exactly that of the overall Cycle SuperStore Returns Policy and is a strictly No-Hassle policy.
Faulty Goods:
Please consult the Cycle SuperStore Returns Policy for full details of the procedure in the event of Faulty Goods.
Elite Arion Mag Parabolic Rollers
You save $141.62 = 37%
Madison Sportive Race Mens Thermal Jersey
You save $39.97 = 41%
Shimano Mens Compact Wind Vest
You save $33.18 = 49%
Pearl Izumi Pursuit Bib Tights Mens & Womens
You save $107.36 = 56%
Magicshine Eagle F3 3000 Lumen Led Front Light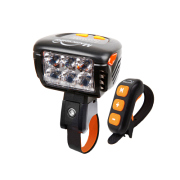 You save $58.24 = 25%
SKS Raceblade Long II Mudguards Set
You save $22.84 = 36%
Shimano RS100 Road Clincher Wheelset
You save $63.96 = 36%
Karcher OC3 Mobile Outdoor Cleaner
You save $50.82 = 26%
Shimano Mens Compact Wind Gilet
You save $23.98 = 38%
Pack of 2 Endura Translite Mens Short Sleeve Baselayer
You save $17.13 = 25%
Pearl Izumi Elite Pursuit Mens Softshell Jacket
You save $97.09 = 63%
Endura Hummvee City & MTB Helmet
You save $17.13 = 30%