Look revolutionary ZED Cranks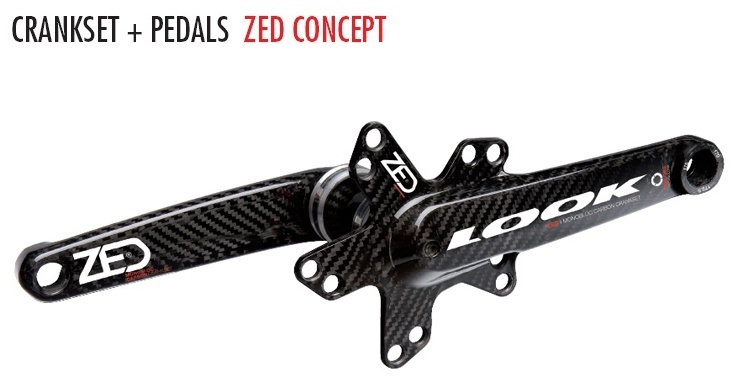 Revolutionary ZED cranks are full monobloc construction! 2 crankarms and BB axle are one part.
Thanks to that the unmatched rigidity to weight ratio was achieved. The crankarms alone (without bearings and chainrings) weights only 320 grams! The ZED crankset has a special shape to it that is mounted into a specific oversized 65mm
ZED Cranks Key Features
Ultra Light and Rigid
Developed to be as light and rigid as possible. The ZED weighs only 320 grams (one piece integrated crank arms and spindle), which makes it the lightest crankset currently on the market, with the highest stiffness to weight ratio amongst the competition.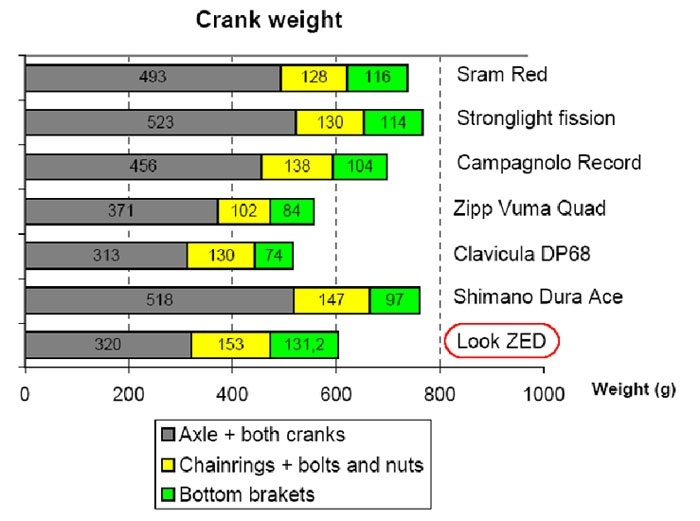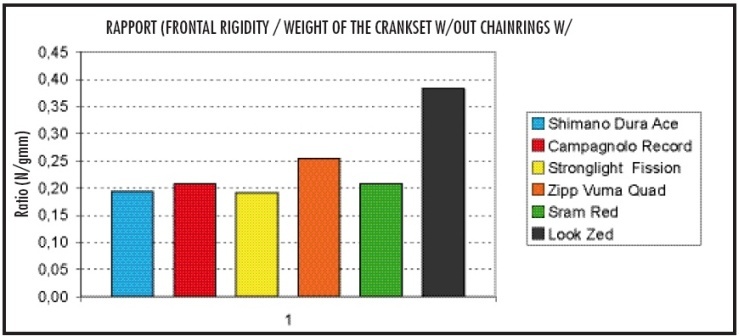 Monobloc Construction
The LOOK ZED crankset is constructed using Look Monobloc technology. The two crankarms, the spider, and the bottom bracket spindle are one piece, molded at a very high pressure (VHPC). The proprietary lay up for the one piece crank is optimized for solid cohesion. The crankarms of ZED crankset are hollow with no aluminum inserts for minimum weight. The bottom bracket spindle has a custom form that allows it to pass through the bottom bracket for fast and easy installation and removal.
Image below shows fitting of ZED Crankset into special Oversized Bottom Bracket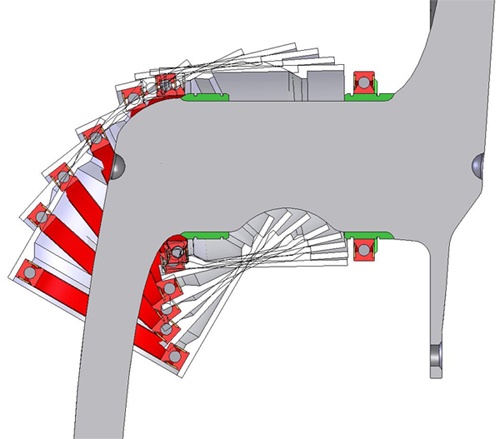 TRILOBE Crank System
There are no threads for the pedals. Instead there is a triangular insert for the pedal called the TRILOBE (LOOK patented).
The main advantages of this system:
The crankarms are stronger without any CroMo or Aluminium inserts that weaken the area.
The rider gains the ability to change crankarm lengths from 170 mm, 172,5 mm to 175 mm using the same crankarm
The KEO ZED pedals are included with a special axle system that works specifically with the ZED crankset.


Dual Chainring Bolt Pattern (110 and 130mm)
The crankarm spider of the ZED crankset is compatible with either a compact (110mm) or standard (130mm) bolt pattern. The 2 chainrings are mounted in the interior of the spider arms (Look Patented).
The chainring bolts are specific to the ZED crankset, and are included.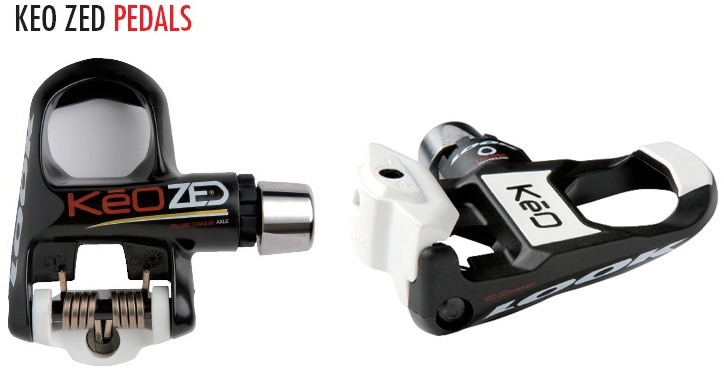 Look Keo Zed Pedals are designed to fit Zed cranks.
Key features:
Trilobe Spindle
Carbon Body
Large Keo Platform
Multitensor
Trilobe Technology
The Trilobe technology allows to modify the crankset length without bying a new cranckset. By turning 120° the pedal spindle, it is possible to have 170, 172,5 or 175 mm arm lentgh. Now you canchoose your suitable cranck arm lentgh according to your type of riding: time trails, triathlon and road racing.

Injected Carbon Body
The use of injection-moulded carbon makes the body lighter while providing excellent mechanical hold-up.

Pedal weight: 115grams
Titanium axle
The pedal is equipped with a very light oversized titanium axle, 2 micro-bearings with a tight ball and a needle roller bearing. The use of titanium makes the axle much lighter with no compromise on reliability. LOOK axles are subject to 1 million cycle rotation test under 100rpm speed and a 80kg load applied to the pedal centre with offset rotation (This creates an impact on each turn). Such requirements exceed the most demanding standard EN104781
Multitensor
10-18Nm adjustable spring tension mechanism allows each rider to custom tune their entry and release tension.