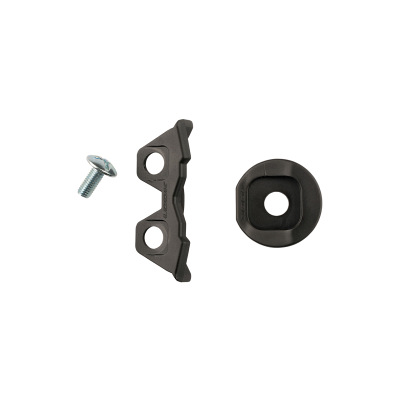 In Stock
2-3 Days Delivery Time
$16.08
Keo Dual Cleats may only be mounted on Ride'n Walk compatible shoes. They provide 4,5 ° of float and release more easily thanks to their 3D Cleat technology.
Features
Usage : road / city
3D : lateral and 45° release for more safety
Material : Polyamide
Weight : 24gr
Technologies
Make walking easier
Dual Cleats are only compatible with shoes that feature the Ride 'n Walk label (Look City / Look Touring). Developed in two parts, they conserve shoe flexion between the front and the rear portions of the cleat for more sole flexibilty while walking and thus a more natural foot roll.
Kéo Standard
Dual Cleats were developed based on the Kéo standard and are compatible with all LOOK pedals.
MULTIDIRECTIONAL RELEASE
3D Cleat: Dual Cleats allow cleat release between 0 ° (a lateral and outwards/or inwards twist) and 45 °, in order to facilitate your foot release under all circumstances. This limits any apprehension and reduces the clipless pedal learning curve.
Manufacturer's Code: 00015672