Price:
RRP: $177.29
Save: 30%
Red - M
In Stock
2-3 Days Delivery Time
$124.10
The SS.equipeJersey_evo8 strikes the perfect balance between performance and price point. Call this our entry-level racing jersey. Designed for the rider who wants a daily workhorse jersey focused on performance, it is the perfect partner for the équipe shorts. When performance is on the agenda, we strongly recommend choosing this piece from your ASSOS wardrobe. Cut in our racingFit, it is designed for cycling rather than sitting in the coffee shop, so put those thoughts of a third macchiato to sleep. With its v-shaped, slightly lower collar, it has been designed for riding on the drops. If, however, caffeine is called for, the sartorially-inclined cyclist can rest assured that this jersey's black waist will keep you looking sharp and slim at the coffee bar. Brief stops only.
With performance in mind we have taken key technologies used in our Campionissimo jersey, including notable design features such as the mesh back for increased breathability. Moreover this jersey welcomes a wealth of new technologies including the 3D structure of the material to increase the surface area making it faster-drying, a more open structure for improved breathability, as well as a bonded, zip, waist and sleeve edges to render it more aerodynamic.
Perfect when combined with any of our summer skinFoil base layers, this is the jersey to use with our équipe short, giving you the perfect race outfit to meet the demands of the fastest riders. Designed for speed yet good enough for the coffee shop, the SS.équipeJersey_evo8 is all about performance without breaking the bank.
Features
Designed for the racer
V-shaped collar for improved comfort while on the bike
3D material for faster drying
New material with open structure for improved breathability
Bonded zip for improved aerodynamics
Mesh rear for increased breathability
Triple ramp pockets as a new patent
Size Chart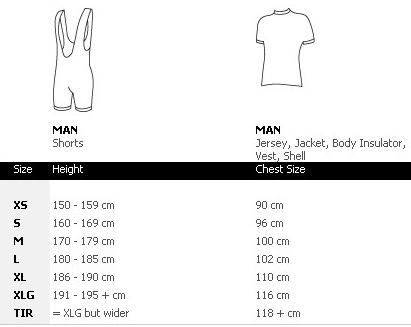 Manufacturer's Code: 11.20.263.47.M