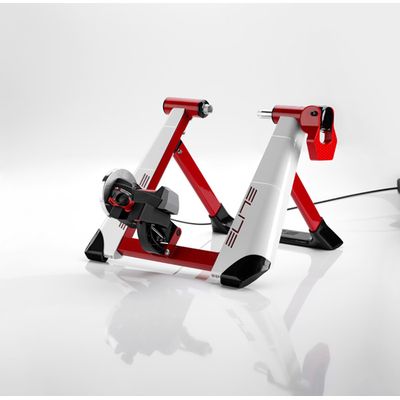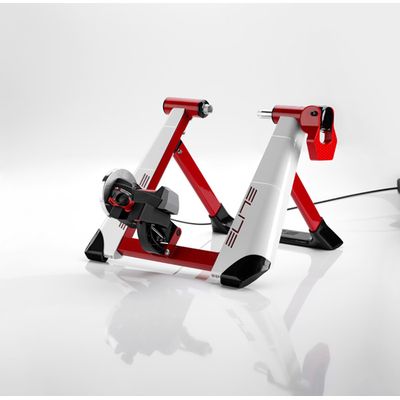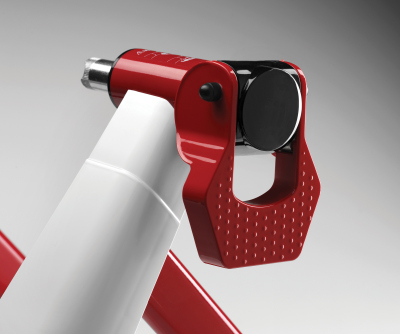 In Stock
2-3 Days Delivery Time
€224.20
Top resistance unit, innovative frame: excellence renewed
Features
The successor to the best-selling Novo Mag
Enhanced Mag Force drive unit offers increased resistance and 700 gram heavier flywheel for a smoother ride
Novo frame moves the resistance unit to the rear of the wheel, allowing the bike to be positioned closer to the ground, increasing stability and removing the need for a riser block
Includes adaptors to allow the use of everything from a 24 inch BMX wheel to an MTB 29er, the widest range of any Elite trainer
Smooth and quiet magnetic resistance unit with 5 distinct levels of adjustment
ElastoGel roller reduces noise and tyre wear by 20% compared to metal equivalents
Quick releases on both the axle holders and the resistance unit help make set-up quick and simple
Includes spare Q/R for those using Mavic or similar non-compatible Q/R skewers
Novo frame: integration of steel and technological plastic materials.
Magnetic resistance unit, very compact.
Maximum stability at high speeds or at maximum effort guaranteed by the absorbing structure of the frame.
Lifting of the bicycle is limited to the minimum.
Fast fixing system: the bicycle can be clamped and released with a single quick operation.
New adjustable support system, allowing an adequate and constant pressure between the roller and tyre.
30 mm diameter elastogel roller.
The training roller folds up easily and becomes compact for easy transport or storage when not in use.
Adapts to all wheels from 24" to 29".
Manufacturer's Code: TT16534