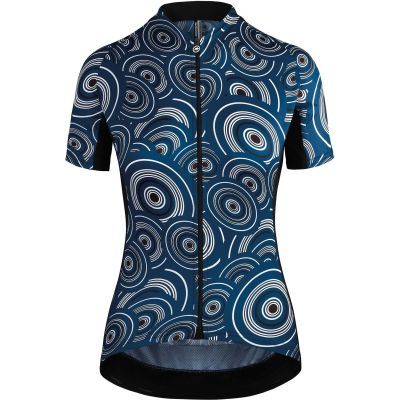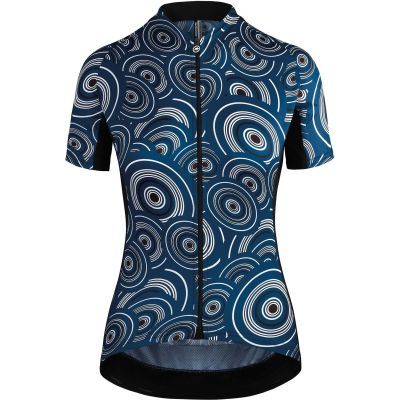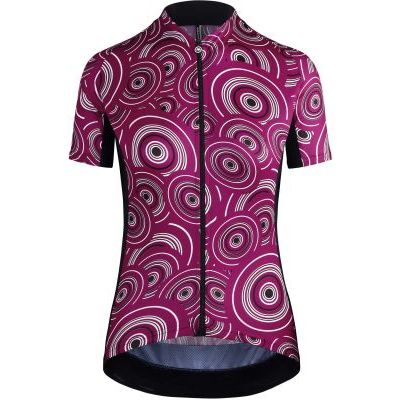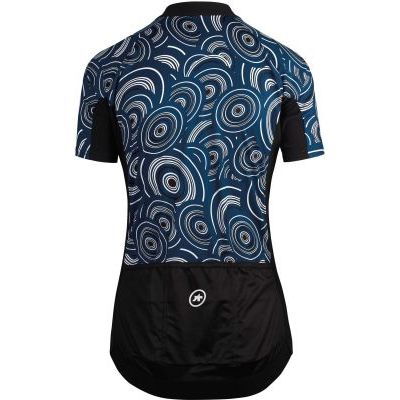 Price:
RRP: $116.04
Save: 20%

The UMA GT jersey is an essential, stylish jersey for the big ride, the every ride, the first ride.
Lightweight and breathable, our style-savvy UMA GT SS jersey summer continues to usher in the expansion of our women's collection, coming with a whole host of details that render it both high performing and ultra comfortable. A jersey that will partner you to many a QOM during the summer months, the UMA GT riding gear comes in at the intersection of price, performance and sophistication. Cut in our new women's-specific regularFit, this moisture-wicking cycling jersey is a little less compressive than our race-tuned apparel but still wholly suited both on the bike and during those rapid, mid-ride coffee stops. It features our lauded triple ramp pocket construction to keep your essentials secure while riding hard. Constructed with our Dual Tex, this UMA GT short-sleeved jersey is more than just sartorially on point; this ASSOS-developed textile is able to meet the demands of the hardest climbs with its low weight and breathability. As part of the UMA GT collection, this jersey is part of our women's capsule collection so you can rise to the occasion on every ride.
How to use
A go-to jersey for every occasion with the weight of a racing shirt, the comfort for touring, the practicality of a daily commuter. The women's UMA GT short-sleeved cycling jersey performs at its best when worn over one of the ASSOS skinFoil baselayers. We recommend the NS.skinFoilSummer_evo7, SS.skinFoilSummer_evo7 and SS.skinFoil_Spring/Fall_evo7 as especially suitable. Pair with the UMA GT half shorts summer s7 for top to bottom performance. Part of our collection for warm weather forays, the UMA jersey is designed to be perfect for summer riding. For early morning starts, a set of our armWarmer_evo7 and an ASSOS shell jacket ideally complement the jersey.
Technology
Type.112 Dual fabric: Lightweight, fast-drying fabric with extreme wicking properties and exceptional odorControl.
UPF 30. Aerofit: Deployed on the side panels, Aerofit is an incredibly comfortable and soft warp-knit fabric with a specific structure that works in favor of ventilation.
female-specific regularFit: A body-mapped performance fit that is a little less aggressive than our racingFit. The best of both worlds, where wearability and speed converge. Comfort-led sleeve design with a raglan cut for easy, free movement and reduced drag.
Triple Ramp concept rear pockets: Three optimally positioned rear pockets with ease of access and stability. Utilizing our triple ramp concept, internal seams fashion a barely-there lid for your wares to keep them in check regardless of your exertion. Slim, lightweight, full-length zip for individually adjusting to the conditions.
Size Chart

Manufacturer's Code: 12.20.278.25.XL, 12.20.278.44.XS, 12.20.278.44.M