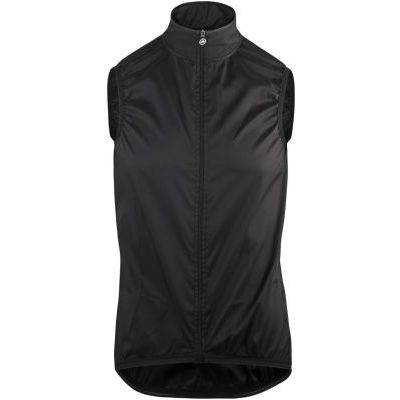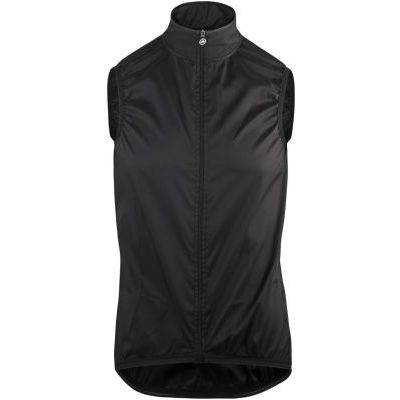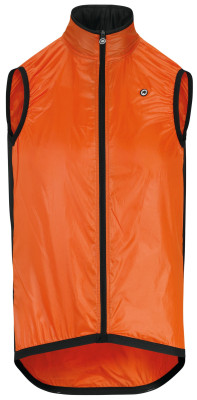 Price:
RRP: €100.00
Save: 30%
Orange/Black - S
In Stock
2-3 Days Delivery Time
€69.99

Preserve your core temperatures with this windproof, lightweight shell gilet.
As a signature ASSOS windproof shell vest, this is a pared-down product in the MILLE GT collection that embodies the essentials. We've calibrated a tech-savvy textile construction that ensures the highest level of protection against the elements for a fair price and supreme packability. This sleeveless vest design of the MILLE GT wind vest summer consists of our Foil Ultra textile, which has proven its worth in notable products from within the ASSOS collection, as well as comfort-enhancing side panels of our windproof Glossy. An all-new dual layer construction in the neck improves elasticity and comfort while riding on the drops and ticking off miles. This stripped-back engineering and construction of this high performance cycling gilet has one purpose: create a packable, ultra lightweight, water-repellent shell, which is equally at home tucked in your pocket or on your body. Cut in our revised regularFit, this piece has been designed for churning out daily miles, meaning it is ideal for those rides where you need sufficient protection, minimum volume and maximum performance.
How to use
Wear this cycling gilet as an outer layer directly over an ASSOS jersey and take it off as your ride progresses. As part of the ASSOS Layering System, this windproof vest excels in warm weather but its use can be extended into inclement conditions simply by layering it above a heavier skinFoil baselayer and jersey.
Technology
regularFit: A body mapped performance fit that is a little less aggressive than our racingFit. The best of both worlds, where wearability and speed converge.
Foil Ultra: A windproof, water-repellent, rip-stop, lightweight woven fabric consisting of 100% polyamide. Glossy: This warp-knit windproof textile comes to the fore on the side panels to provide stretch and breathability. Dual layer collar construction for freedom of movement and comfort.
Rustle-free: Deploys a design that is as acoustically innocuous as possible.
DWR: As not every day comes with unbroken sunshine, we've treated this product to our DWR (Durable Water Repellency) treatment to protect you from rainfall.
ultra lightweight, ultra packable: With minimal volume, minimal seams and great packability. Slim, lightweight, full-length zip for individually adjusting to the conditions.
Size Chart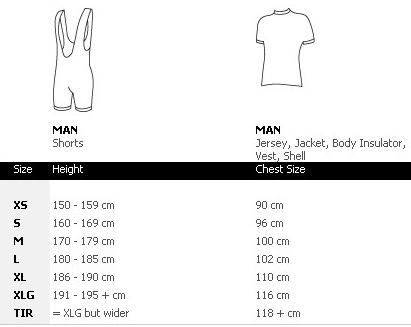 Manufacturer's Code: 13.34.338.49.S