Trelock Toro 90cm Folding Lock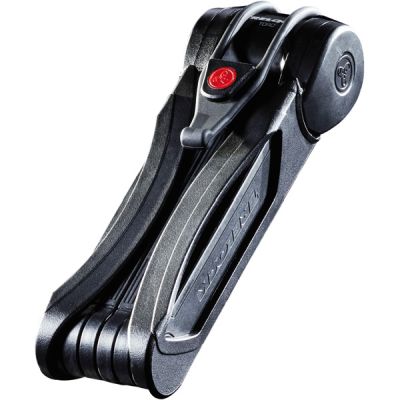 Trelock Toro 90cm Folding Lock
Black
€179.00
Add to Cart
shopping_cart
Sold-Out
Why don't you browse other
Locks
in stock.
TRELOCK folding locks are characterised by their strong, flexible hinge pins (security link). Thanks to the convenient click-in function of the FS 200 TWO.GO® and FS 300 TRIGO®, these locks can also be effortlessly locked in the dark. The vibration-proof bracket makes for easy transport.
TRELOCK is extending its successful folding lock range. The folding locks of TRELOCK's security levels 2, 3 and 4 are now also available in a length of 100 cm. Ideally adapted to the needs of cyclists who need to lock their bicycle to a larger object, such as a lamp post.
FS 460 COPS® with the TRELOCK IN-X® inner race cylinder, corrosion protection and dust cap is also new to the range. With its elegant design, the new FS 460 COPS® offers security against professional thieves.
Manufacturer's Code: GT002827