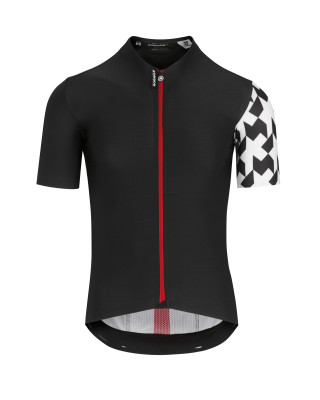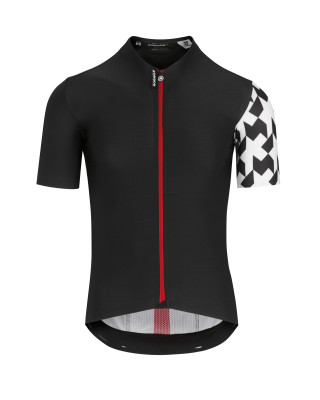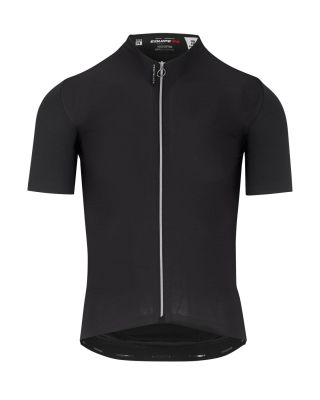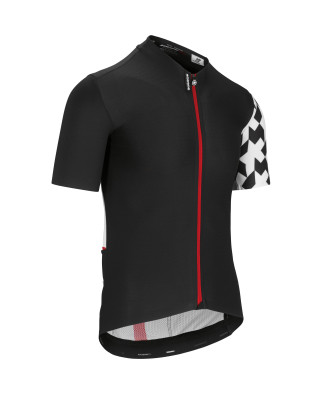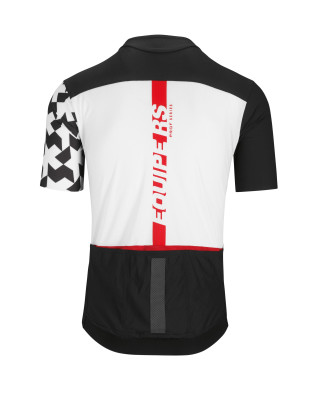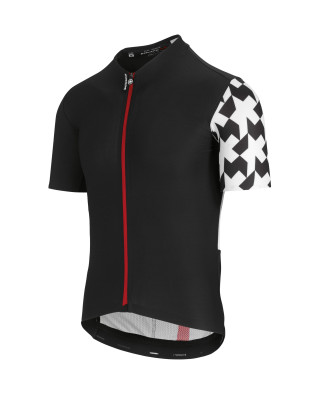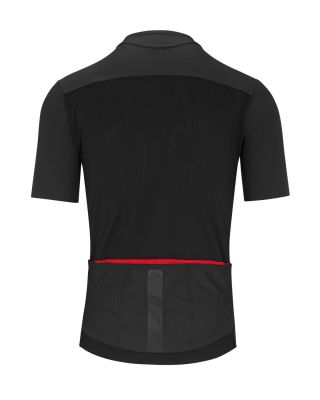 Price:
RRP: €170.00
Save: 35%
Black - M
In Stock
2-3 Days Delivery Time
€110.00
The fast gets faster with the evolution of our Equipe SS Jersey. Precise patterning and sharp finishing details deliver the
 next generation of ASSOS speed and race-ready comfort.
To improve on our venerable Equipe RS Jersey was no small task, something we approached by addressing the smallest details—the ones that add up when every second counts. The resulting Aero SS Jersey does just that, combining micro-adjusted patterning and sharp finishing touches that have launched the next phase of ASSOS aerodynamics, one we're calling aeroFit.
To begin, we applied our proven circular knit miniCheck Tex, which is a highly elastic 3D knit fabric that's been specifically developed with breathability and moisture transfer in mind. At the rear, we've incorporated our Stabilizer textile, which secures the jersey with its limited vertical-stretch composition. The aggressive position speed-focused riders take also informed our material choice for the new raw + bonded sleeves, yoke, and pockets, which needed to be as buttery smooth and flexible as possible. Our fine-gauge warp knit Push Pull textile was just the ticket, providing high UV protection (UPF 50+) along with its quick-drying, bi-stretch properties.
Beyond the more precise aeroFit patterning, additional purpose-driven details also contribute to increased speed and comfort. It begins in the front with the ultralight bonded camlock zipper, taped waist, and the combination of raw + bonded sleeves for both comfort and hold. In the back we've employed our proven triple ramp pockets to lock in your cargo, along with a lighter elastic on the hem for further weight savings.
Features:
aeroFit: Our trimmest, speed-focused cut that's tighter and more compressive than our racingFit. May feel restrictive out of the riding position but feels like a second skin while riding.
miniCheck Tex: Open 3D knit fabric that has truly exceptional breathability. Quick drying and superlight. UPF 25 despite weighing so little. Built-in odorControl for durability and hygiene.
Push Pull: The pockets and sleeves are made of our ASSOS-developed Push Pull warp-knit textile with high UV protection (UPF 50+). Highly breathable, this fine gauge knit with bi-stretch is quick drying and very comfortable.
Stabilizer: Featherweight but strong material, perfect for creating a cooling panel on the back of the jersey. Maintains stability and alignment—and has UPF30—despite its minimal weight and volume.
Triple Ramp Pockets: Our storage design with three textile-lidded pockets optimally located for ease of access; security and stability guaranteed. Earphones hole in right pocket; micro-perforated bonded reflex for visibility.
Bonded Zipper: Temperature regulation courtesy of an ultralight bonded full-length zipper with camlock. Micro-injected neck tab stabilizes fabric to enable single-handed zipper operation.
Raw Cut + Bonded Sleeves: Smooth wrap front with bonded rear strikes the best balance between comfort and stability.
Taped Waist: Bonded edges for added refinement to the fit and improved aerodynamics.
Lightweight Rear Hem: A wide, secure elastic hem that ensures a frictionless fit while riding. Lighter and more breathable than previous generation.
Size Chart: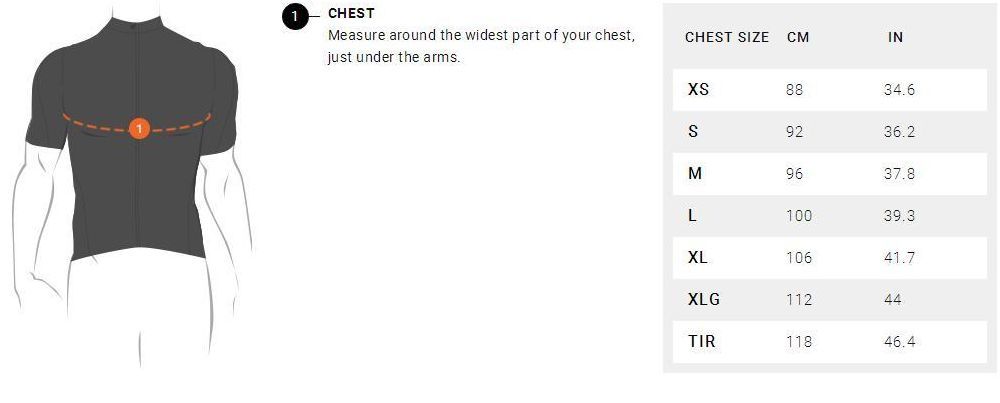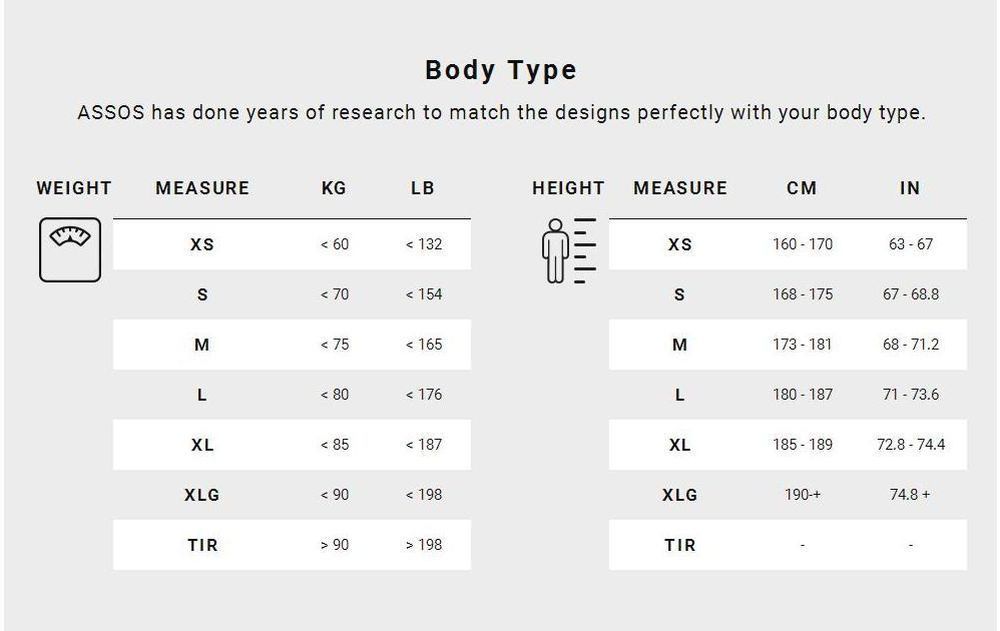 Manufacturer's Code: 11.20.278.13.M