Shimano XTR M9100 12s Single Cassette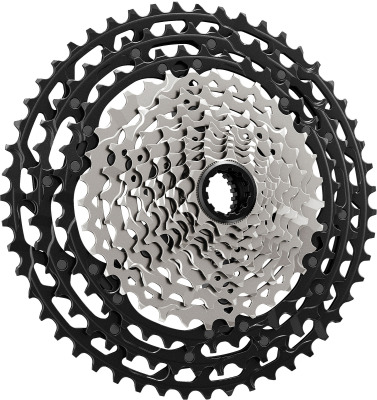 Shimano XTR M9100 12s Single Cassette
Sold-Out
Why don't you browse other
Cassettes
in stock.

Here it is. New XTR.
27 years of development and we're right back to where it all started, introducing the ultimate MTB race components.  Designed to meet the highest level competitive mountain bike racing needs with a second to none performance and experience. New XTR M9100 Series brings the most versatile groupset for XC, enduro and marathon racing.
In Mountain bike riding, trail conditions change drastically from one second to the next, from one turn to the next. Mountain bikers need to be able to seamlessly Perceive the conditions, Judge their options, and Operate their bike in a split second. XTR satisfies the needs of the most demanding riders by providing the highest level of precision and integration. We refocused on the original goal of XTR - to be the ultimate race components.
Features:
Let you pedal continuously while shifting
Increased acceleration by reducing inertia and weight by BEAM SPIDER construction
Definitive shifting
New MICRO SPLINE * construction to engage FREEHUB body
Specifications:
Model Number: CS-M9100-12
Series: XTR M9100 Series
Average weight: 367 g (10-51T)
Combination: 10-51T
Compatible chain: CN-M9100
Speeds: 12-speed
Type: HYPERGLIDE+
Manufacturer's Code: CSM9100051